I offer a variety of photoshoot packages to meet your exact needs. Feel free to browse my photoshoot packages below. If you don't see a photo package listed that meets your needs, don't hesitate to reach out. 
You can book a session by filling out the form below or calling (310) 663-0712.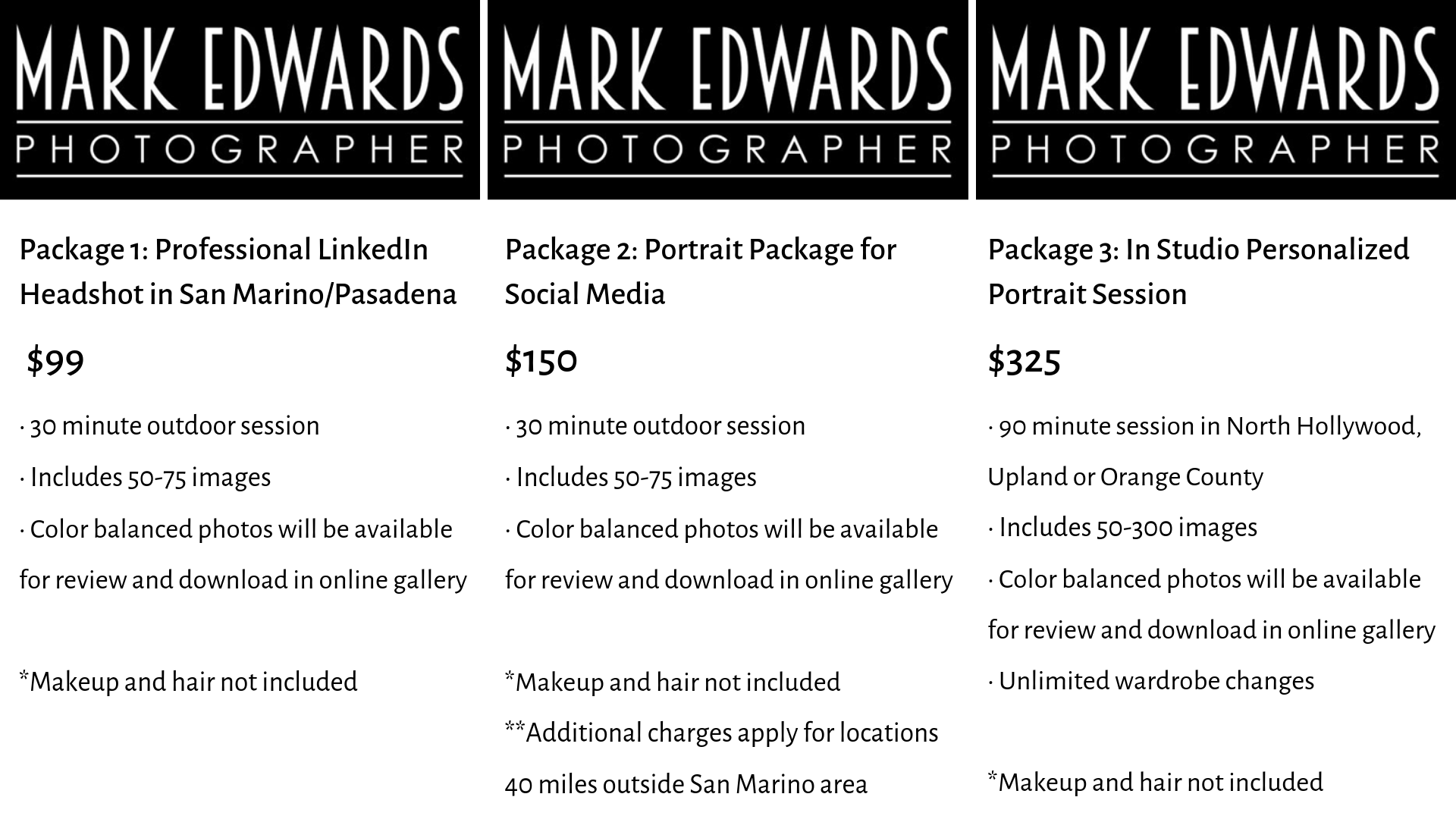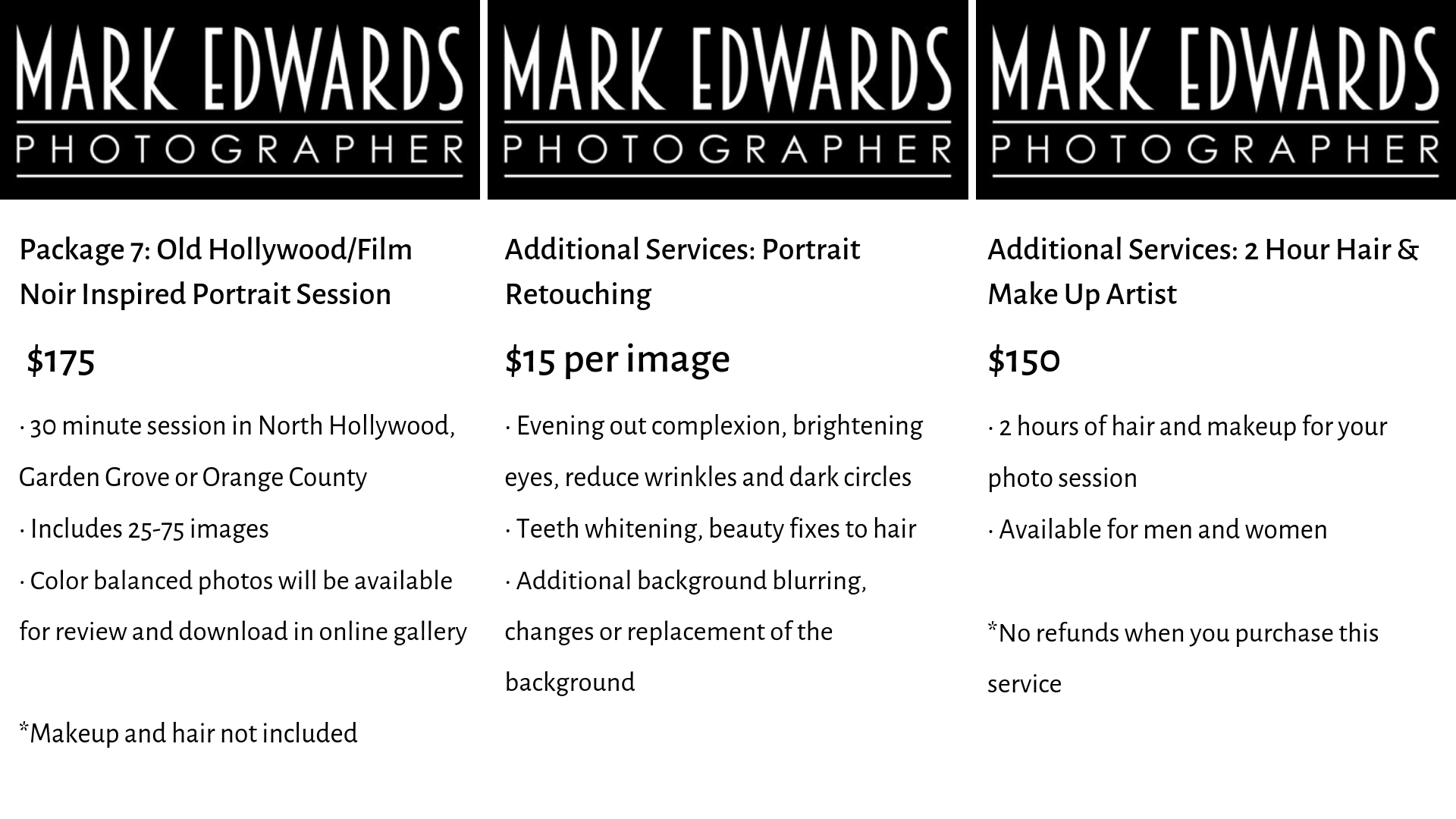 Ready to book your session? Send me a message!
Thank you for contacting me! I will be in touch with you soon. -Mark Edwards