Why Professional Event Photography Drives Engagement
After an event, I've noticed the photos I've been hired to capture always seem to perform better than a by-standers smartphone photo of the same event when posted on the client's social media channel.

 
Rather than speculate about the reasoning behind this, I decided to actually crunch the numbers and share the results.
I gathered a dozen samples of comparisons between my photos and by-stander smartphone images posted on the clients' same social media channel. 
In these comparisons, I found that my images garnered a

214% increase

in comments,

935% increase

in retweets, and

311% in likes

on Twitter alone.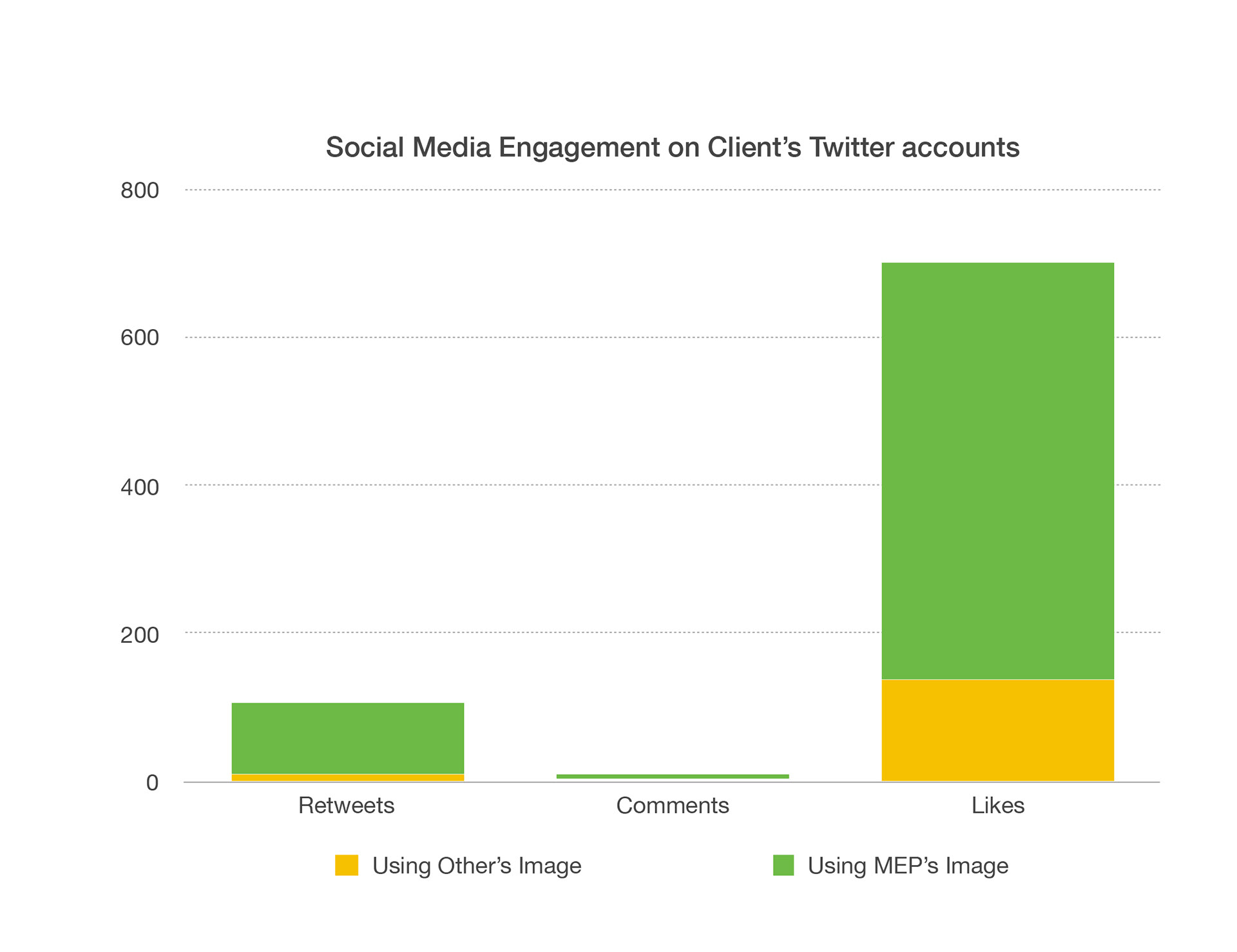 When comparing my photos on Instagram versus the brand's personal shots from their smartphones, my images received a

269% increase in comments

and

133% increase in likes

. That's crazy, right? Two photos of the same exact event, but one of them performs much better than the other.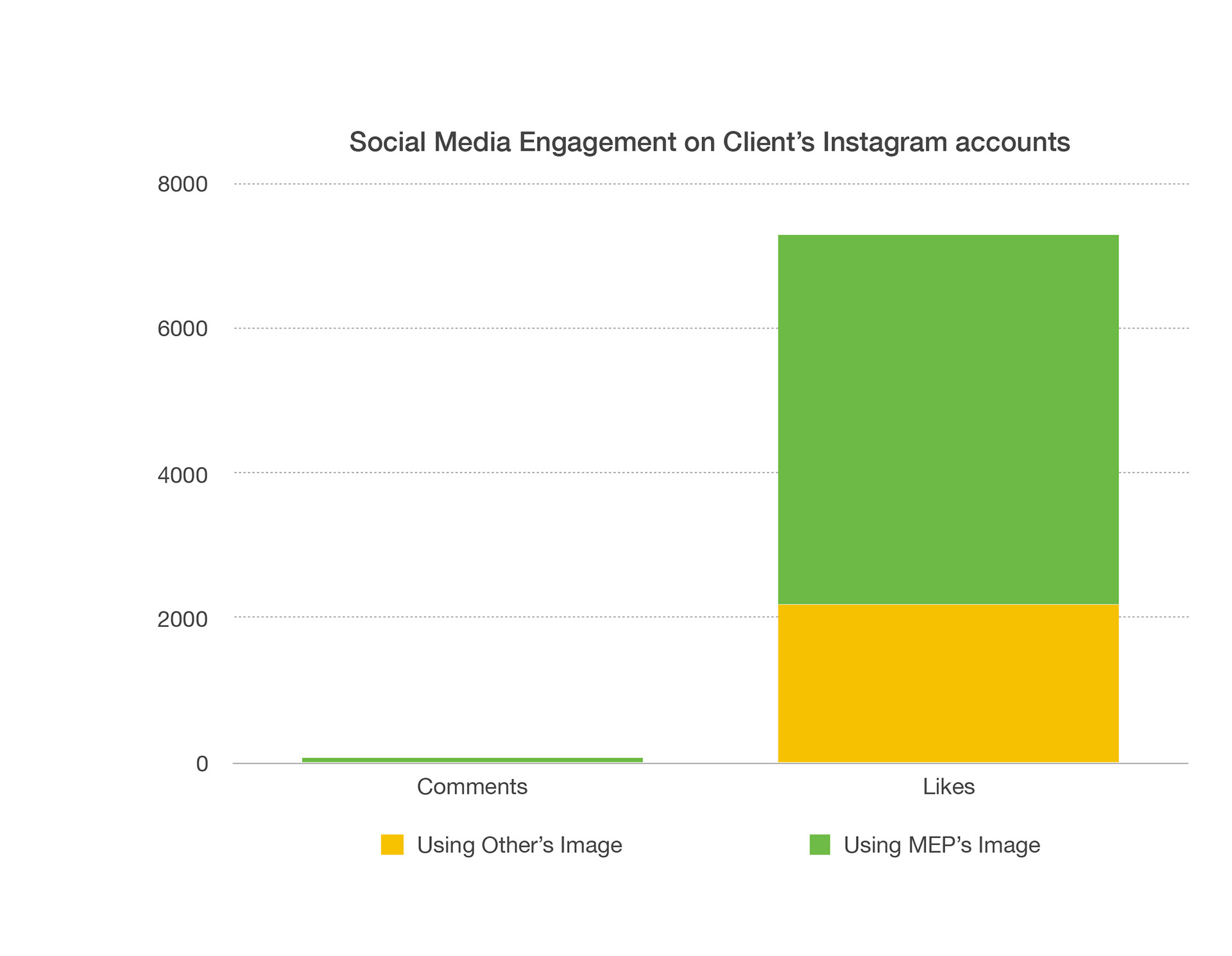 Take a look at the photos below. The first two are photos that I took at the Her Universe Fashion Show at San Diego Comic Con back in 2017. 
The third photo is from an attendee at the same fashion show, from the audience perspective. (Wide Shot)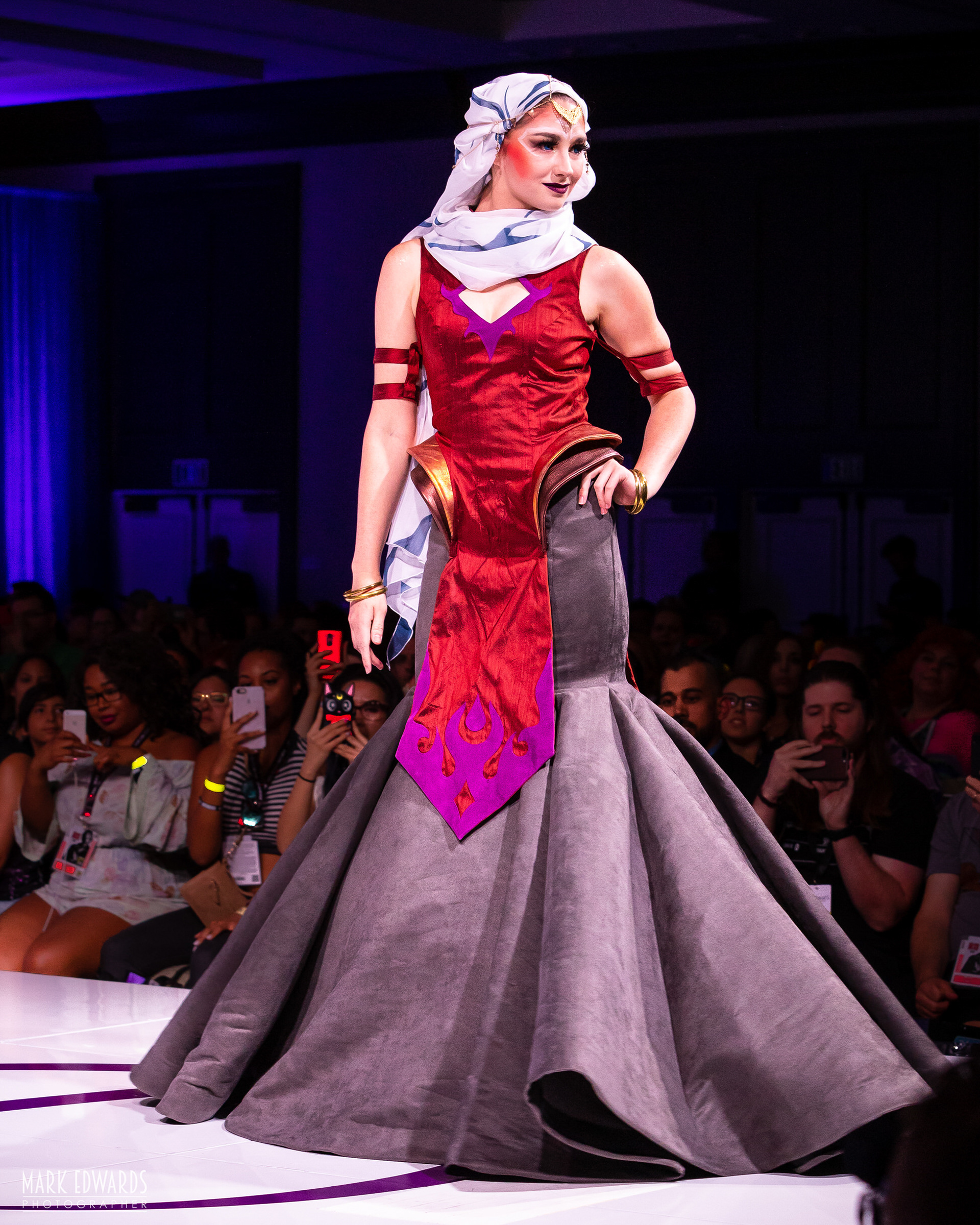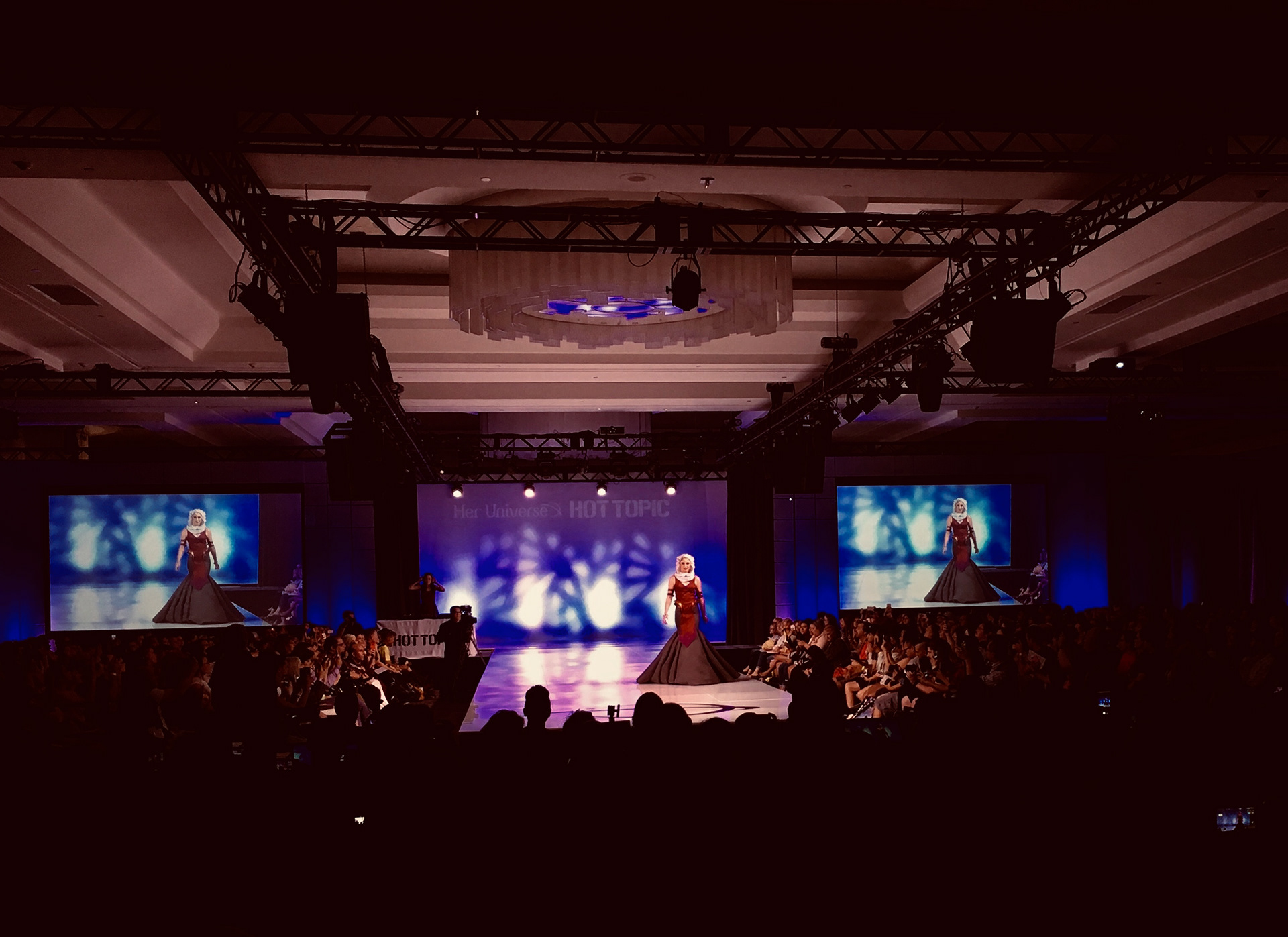 As you can see, the photos I provided are much closer than the audience perspective which makes the details from the dress come to life! Professional photographers have the advantage of getting up close and personal with everything happening at the event. I take pride in making myself almost camouflage into the event so that I don't disrupt the audience or attendees, but bring a close-up look through my photos.
Professional photographers are equipped with the right kind of gear that will capture fine details, make colors pop, and get much closer than any smartphone could possibly do. In the iPhone photo above, almost half of the image is showing off the silhouette of the audience and the ceiling.  It's a wide establishing shot but doesn't quite tell the story of the event.  Not very appealing, right?  My photos focus on what should be the center of attention- the fashion show model. Not the audience, not the ceiling, and certainly not the big screens used to help audience members get a better view of the stage.
As a professional event photographer, my job is to make the most of every situation. Even if your event features poor lighting or objects in the background that shouldn't be highlighted, I know how to put the focus on what's important- and make it look good! Essentially, these photos that I took for my client performed better across social media because it fills the user's screen with detail and a great quality image.
On social media, it's all about making a lasting impression in a matter of milliseconds. Don't waste your time featuring sub-par event photos on your brand's social media platforms. My photography is proven to drive engagement across your social media. Get in touch with me today to book me as a photographer for your next event!
Tuesday, February 20. 2019
"The Art of Costumes- An Interview with Cosplayers"
If you know me personally or have perused my website in the past, then you probably know that I'm a huge fan of pop culture. Cosplay has taken off in the last decade as pop culture fans around the world have channeled their love for anime, film, television, gaming, and comics to embody the characters they love most. I've dabbled in cosplay a tiny bit with my Stormtrooper armor and Indiana Jones getup, but it's always been a thrill for me to meet new cosplayers that really put their skills to the test. Today I chatted with a few of my favorite cosplayers that I've had the pleasure of shooting with to highlight all of the hard work and passion they put into their handmade costumes.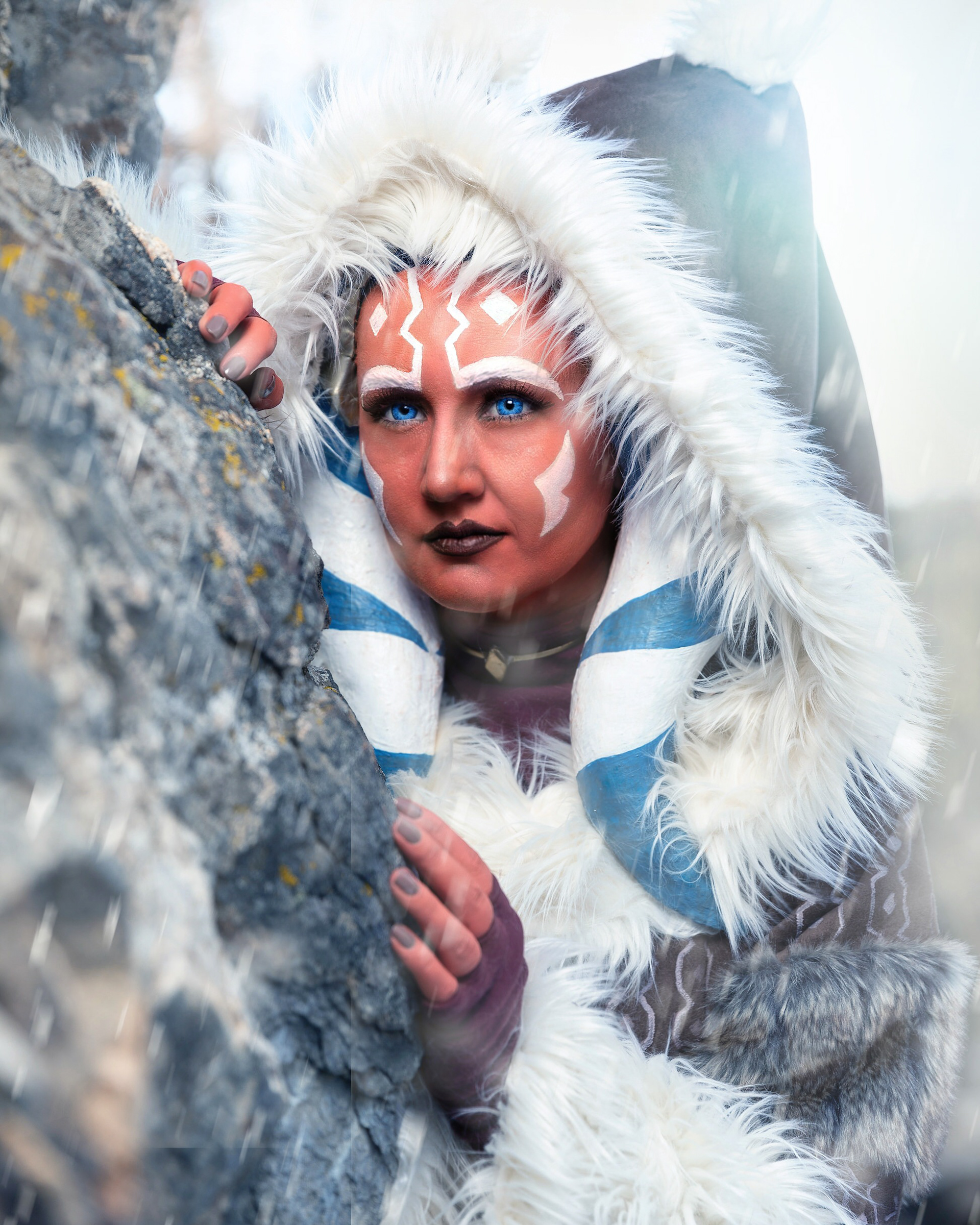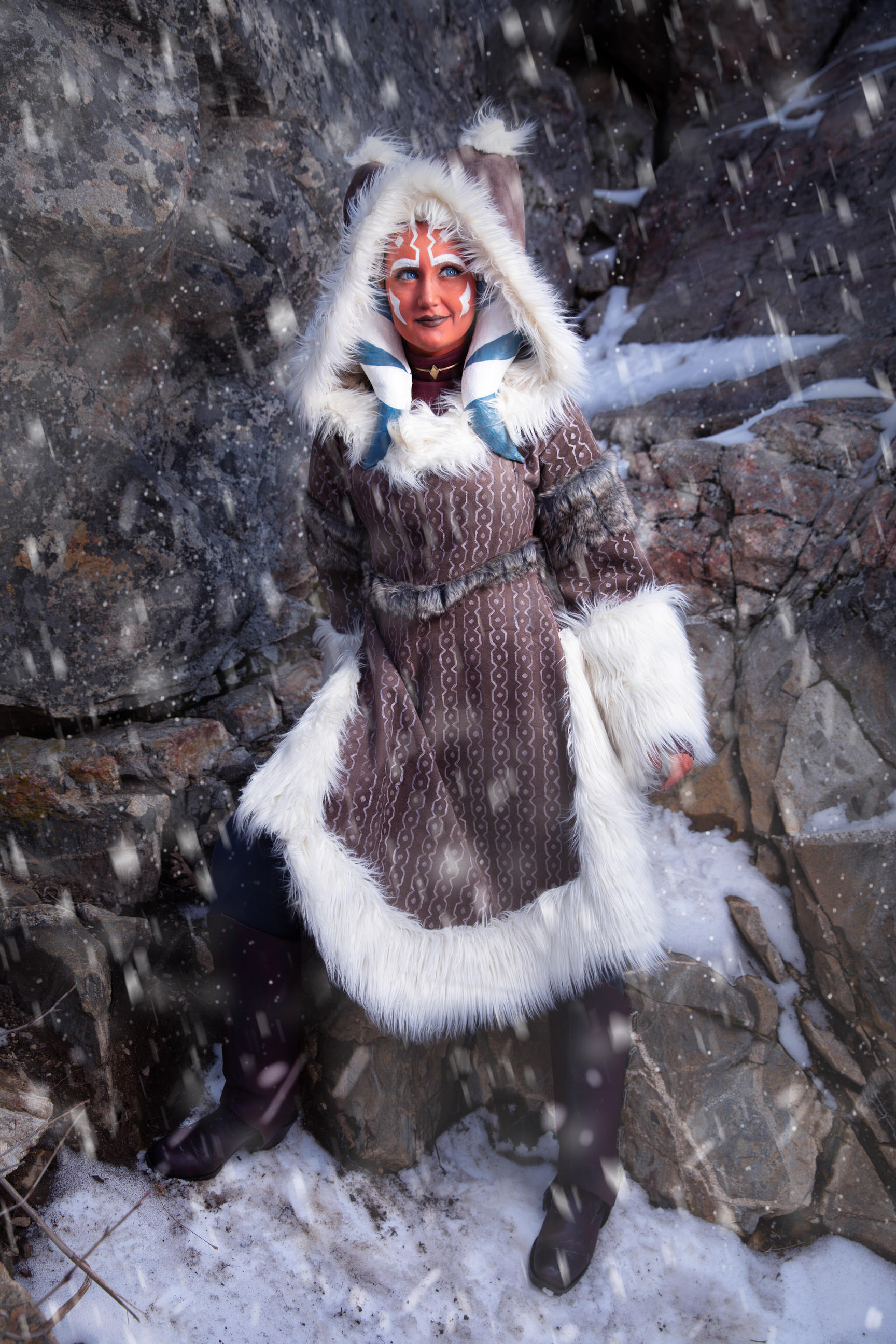 First up, I chatted with McKenna (@callmesnips) from Santa Ana. She has several incredible Ahsoka Tano costumes from Star Wars: The Clone Wars and Star Wars Rebels. Today we're talking about her snow Ahsoka costume.
​​​​​​​
How long did it take you to create this costume and what special techniques did you use to make it? 
I had wanted to make this costume for a long time, so one weekend I sat down and *finally* did it. Sourcing the fabric and creating the pattern took an evening and I made a mock up to ensure it would fit correctly- especially around the headpiece. Then I just had to translate it to the final fabric and assemble it. By the end of the weekend, it was ready to go! This was the first time I drafted a pattern on my own, and it was also my first time working with multiple kinds of faux fur. There was definitely a learning curve to working with the fur! I had to be very careful sending the fabric through my sewing machine, and when I cut the fur into strips. The fur fabric was shedding everywhere and my lint roller was vital.
What inspired you to create this specific character's costume?
I am a huge Ahsoka Tano fan and while her typical costume is a favorite of mine, I like to add a fun spin to my cosplays. I like to create some of the looks fans hardly see cosplayed. I had created slave disguise Ahsoka then dark side Ahsoka, and winter Ahsoka was the latest addition to the collection- but there are many more to come!
How do photographs of your cosplay make you feel when you see them for the first time?
For me, they are a huge confidence boost. While working on a project I tend to be a perfectionist- stressing about each and every detail. Sometimes I start to doubt my skills as a seamstress, makeup artist, and prop maker, but seeing photos of the finished product help me see it as others do. I can step back and say, "Wow, that's me and I made that!" That is a wonderful feeling after having put so many hours into creating the costume. When I'm fortunate enough to work with Mark in particular, the photos even in the camera view finder take my breath away - they look like beautiful paintings!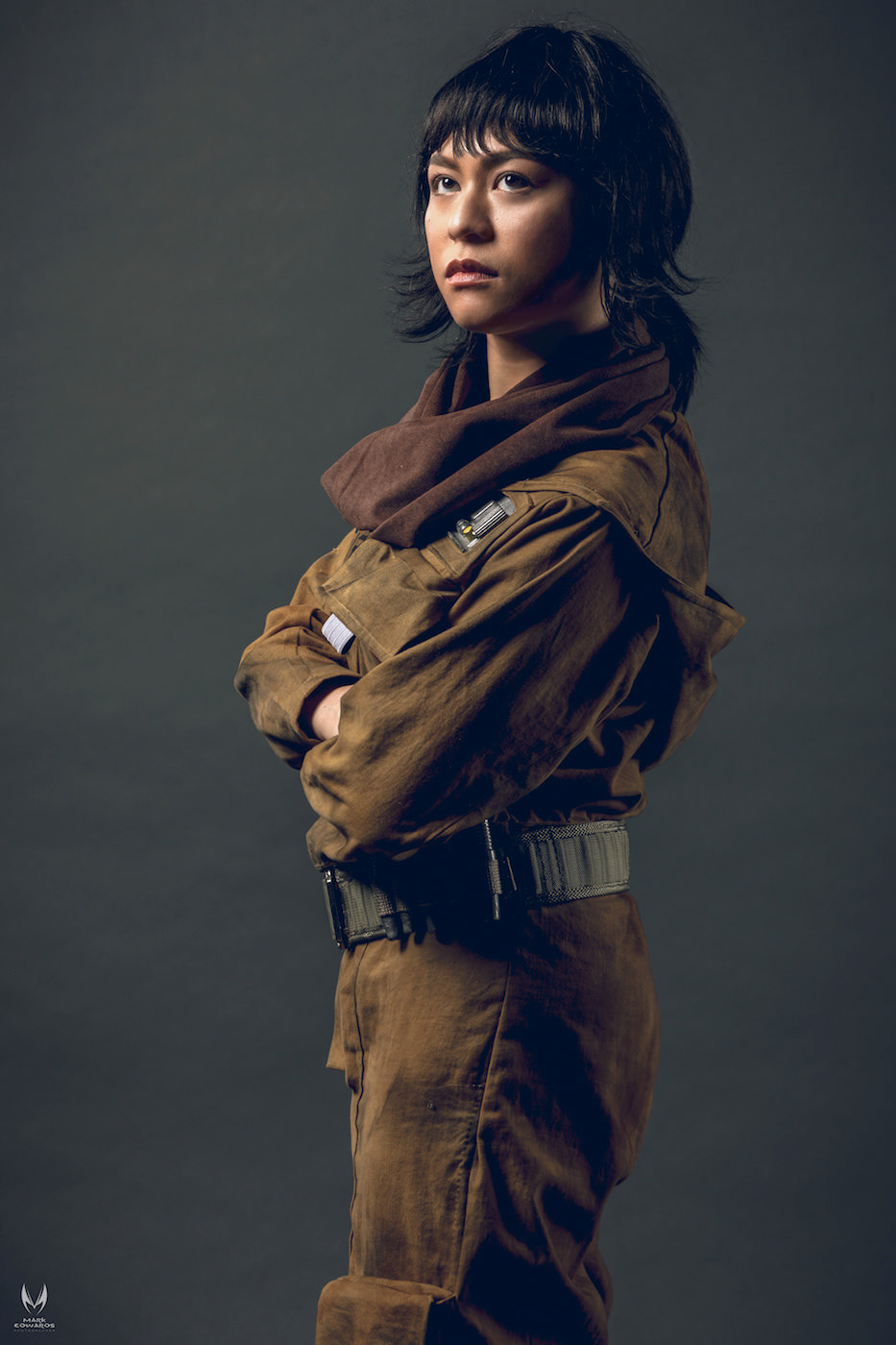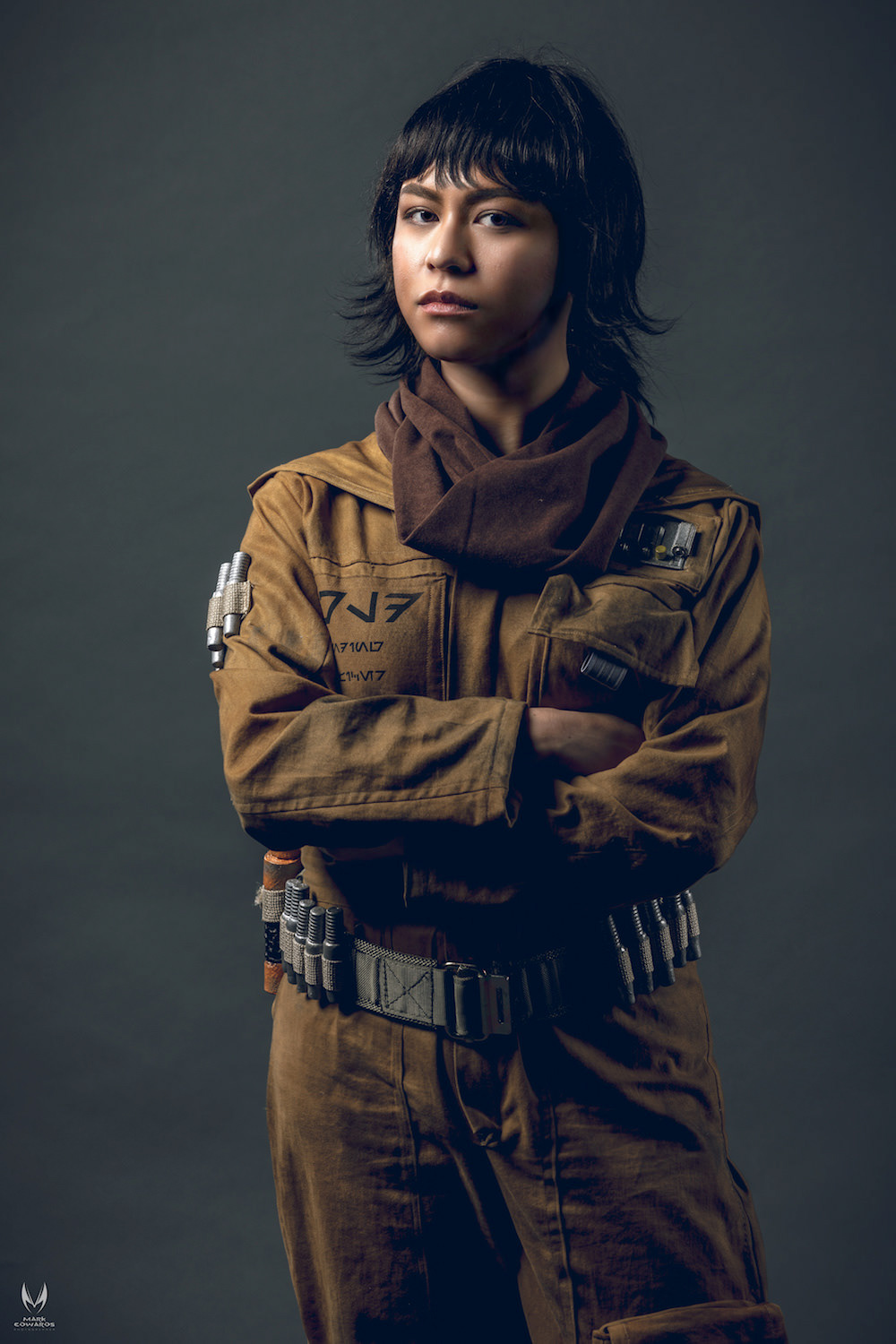 Next up, I talked with Chelsea (@foreversongcosplay) from Los Angeles who cosplays as Rose Tico from Star Wars: The Last Jedi.
How long did it take you to create this costume and what special techniques did you use to make it?
It's hard to say exactly how long it took- but according to my Cosplanner app, it was approximately 60 hours over the course of maybe 7 months. The brunt of the costume was made in slightly less time than that, but there was a lot of planning involved and I've upgraded pieces over time. It was my most extensive project- I dyed the fabric, altered the base pattern, sculpted prop pieces from clay and Worbla, cut and stitched the base boots...it was a lot! 
What inspired you to create this specific character's costume?
The fact that Rose/Kelly Marie Tran is the first Asian American woman in a leading role in Star Wars had everything to do with it. I'm very passionate about representation of people of color in media and this one meant a lot to me personally as an Asian American woman who loves Star Wars world, but never saw anyone who looked like me really matter in it. 
​​​​​​​
How do photographs of your cosplay make you feel when you see them for the first time?
Frankly, they have made me feel powerful and accomplished. There are few costumes I've made that I look at and feel completely satisfied with, but Rose is fully realized. Especially considering all that the costume has meant to me and how I've seen the community react to it... I'm so proud seeing photos of it that carry this energy of spunk and resilience.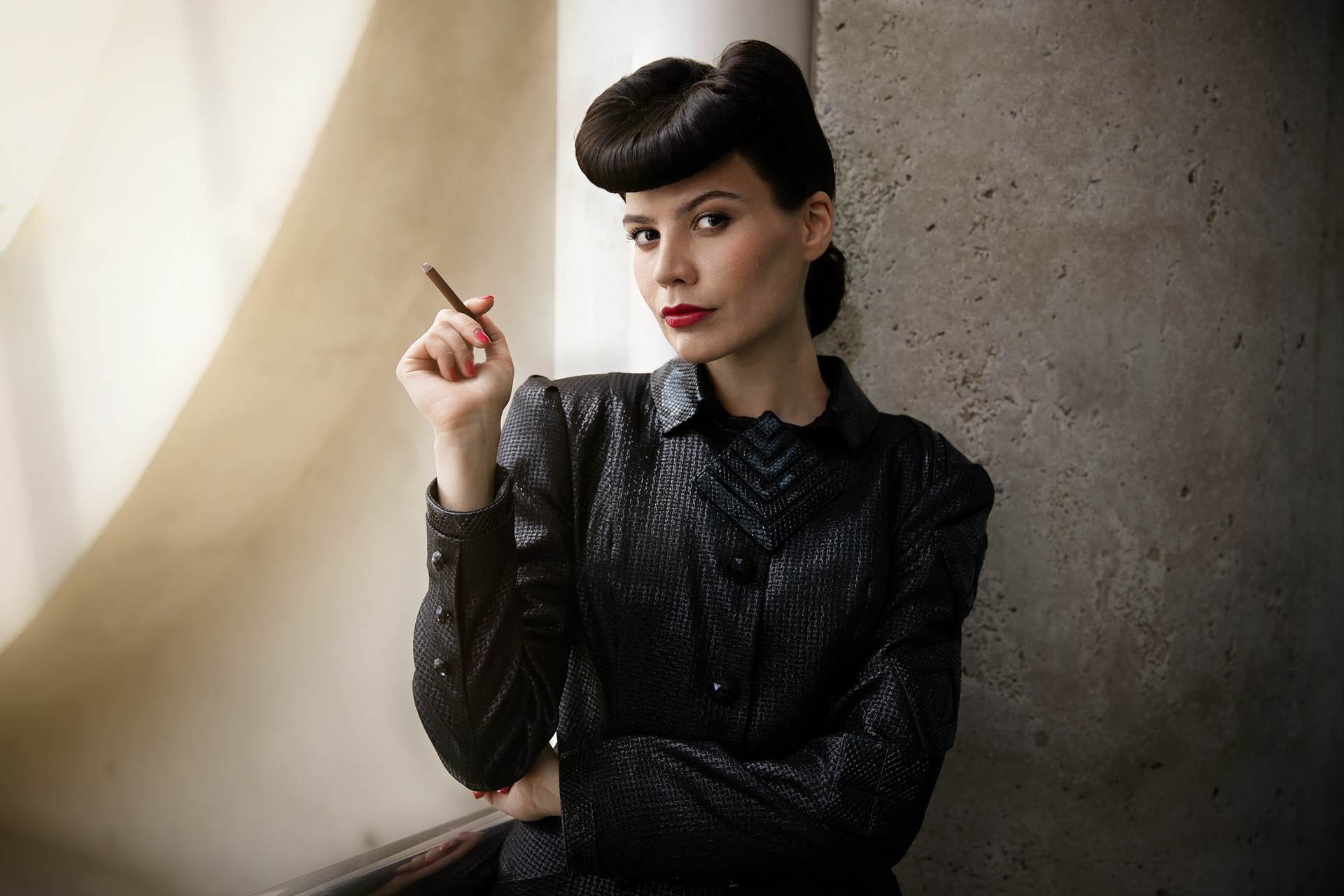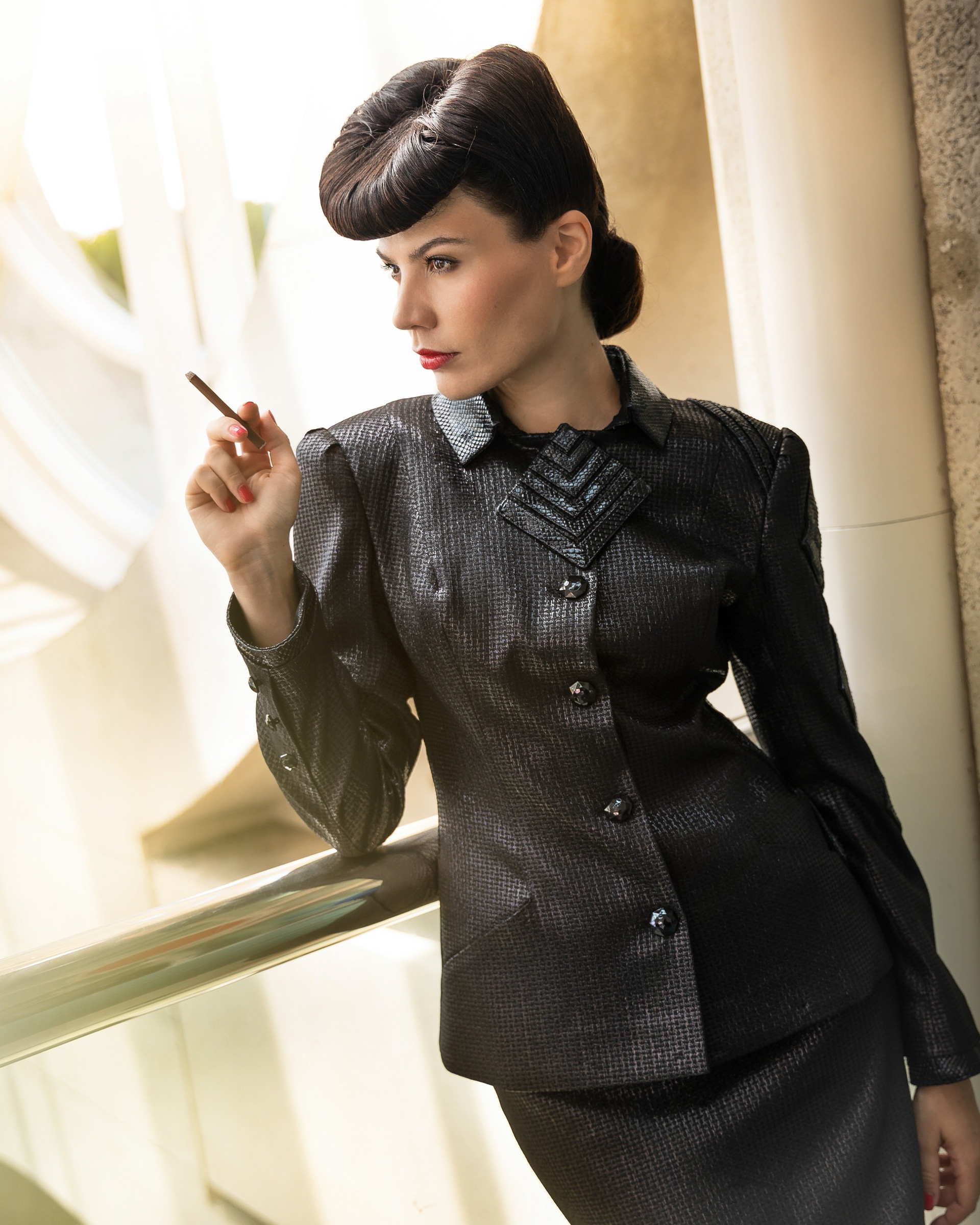 I also talked with Rei (@rei.kennex) who is originally from Kiev, Ukraine, but currently resides in LA. We talked about her Rachael costume from Blade Runner!
How long did it take you to create this costume and what special techniques did you use to make it? 
When replicating (no pun intended!) such an iconic character's look, it's crucial to do as much research as possible, and with Rachael it was almost harder than creating the outfit itself. The original costume has unfortunately burned down in a fire many years ago, so all I had to work with were scans of the old photos, as well as notes and sketches of Michael Kaplan, costume designer for "Blade Runner". In some cases, where, for example, the seams or slits were unclear, I had to reference vintage patterns from the 1940s, the era than partially inspired the look of the movie. The next step was finding the right materials, shoes, and accessories. Rachael's jacket has a signature wide-shouldered design, and that was a difficult structured piece to make. Leather details were also hand-painted with clear nail polish for that lacquered shiny look, since regular glossy leather was not enough. Finally, iconic red lipstick and retro hairstyle finished the entire ensemble, and I enrolled my friend Rosanna Nykkanen to help nail the latter. The whole process took about 3 months. 
What inspired you to create this specific character's costume?
Blade Runner movies are my favorite ever, and of course I was very tempted to try on "Rachael" since the moment I saw her on screen and was instantly mesmerized by her mysteriousness, subtle edge, classiness and grace. It was a daunting task since Rachael is such an icon, so I felt a great responsibility before the community and myself to deliver my best.
How do photographs of your cosplay make you feel when you see them for the first time?
I always get very excited about seeing the photos. As an actor, I first and foremost strive to channel the character, to emulate their personality and live in their skin, and the costume helps that transformation. When I see photos that capture the magic happening, it's an amazing feeling and accomplishment. Just one picture can encapsulate all the work done on the cosplay, the emotion of the character, the setting that reflects the character's world and even tells a story - that is the goal, and it can't happen without both the photographer and the model feeling at ease, free, inspiring each other and sharing one vision. I always feel that way when see Mark's work, he goes above and beyond in his craft, and I'm looking forward to every time we get together to create.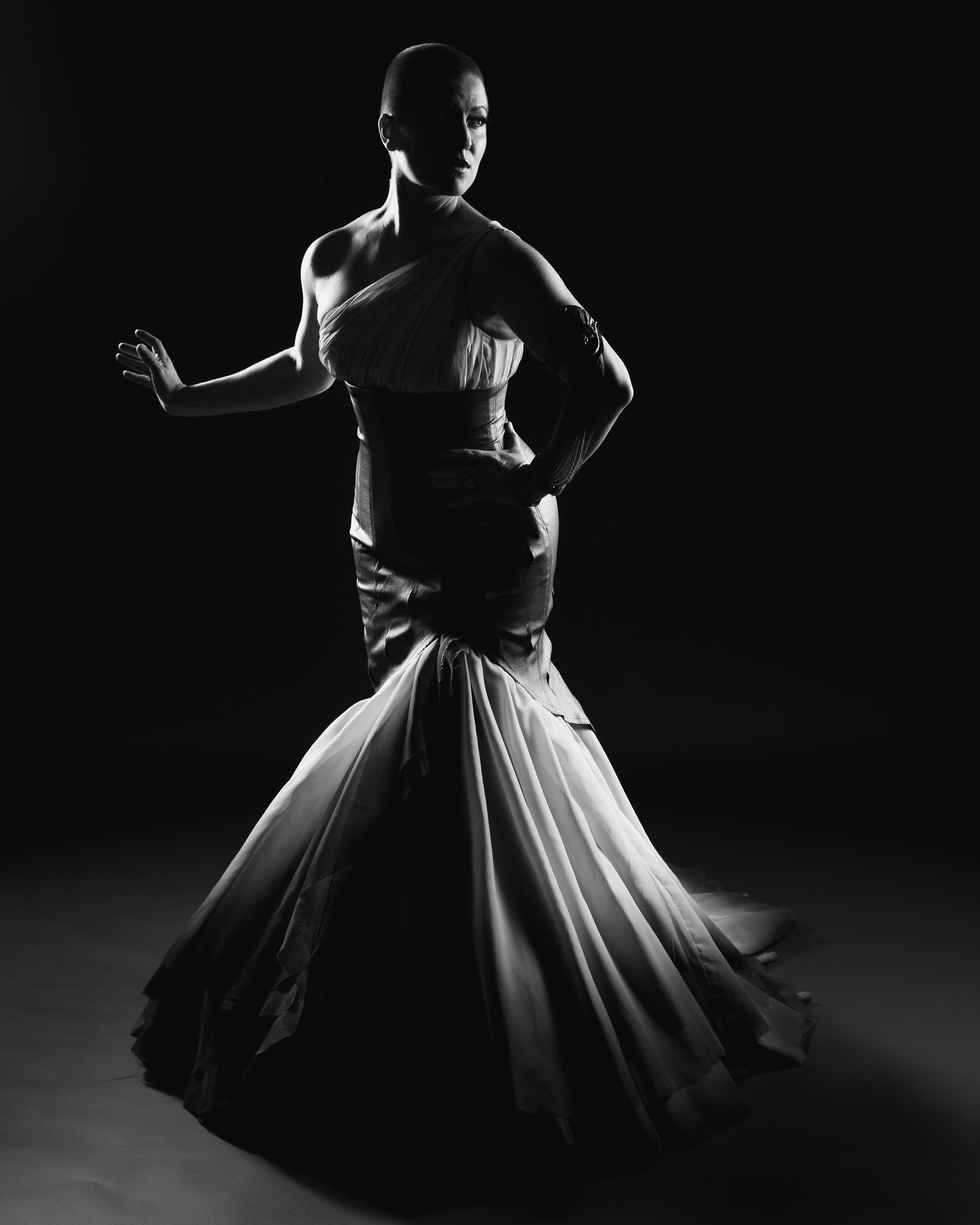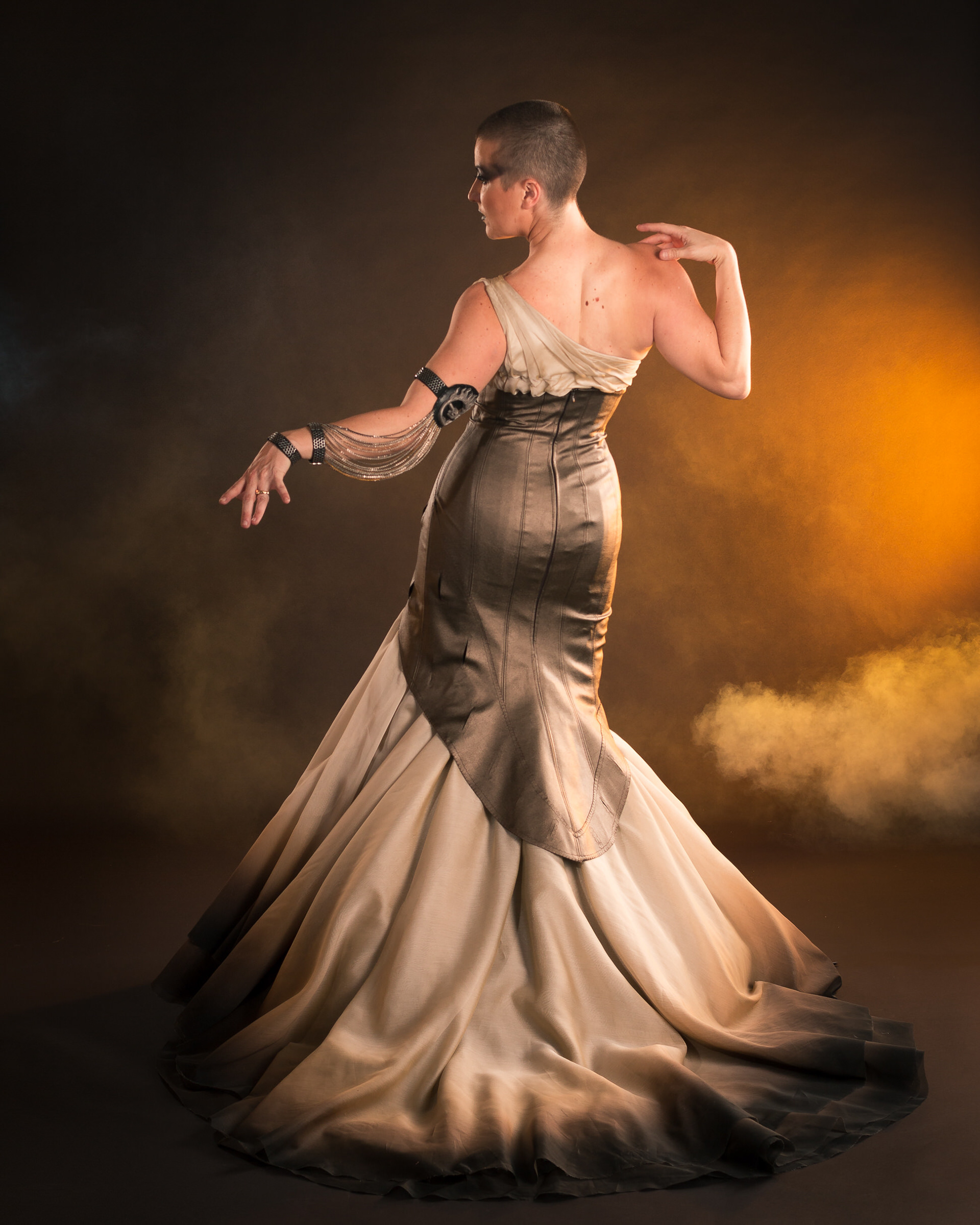 Finally, I chatted with Hannah (@pixelstitcher) from San Francisco Bay Area who created a Furiosa inspired gown that she named "Oh What A Gown, What A Lovely Gown".
How long did it take you to create this costume and what special techniques did you use to make it?
I spent just around 3 months bringing this design to life for the Her Universe Fashion Show in 2016.  I started out by patterning everything in muslin to get the basic shapes and fit.  I knew I wanted the fitted section of the high-waisted skirt to be either leather or faux leather, and be corseted to help achieve a very hourglass shape.  This part was tricky and required mocking up the skirt with corset coutil and boning several times, then lacing me up into it to test the fit and shape.  Once the I liked the shape, I could pattern the outer layer to fit perfectly over the corset.  Since Furiosa didn't have any lacing on her movie costume, I wanted to stick to the clean lines, and made the outer leather skirt have an invisible zipper up the back that would cover up the lacing of the corset.  The detailing on the skirt was inspired by Furiosa's pants. I spent 2 solid days getting the stitching just right for the overlays and around the slits.  Even if you couldn't see the on stage, they were a really fun detail that fans appreciated when they saw the dress up close.  For the flared portion of the skirt, I used a mermaid hoop slip to help with the base shape, and layered on alternating organza and chiffon skirt trains with airbrushed hombre edges.  The organza helped add body, while the chiffon kept the skirt feeling light and soft, which was the perfect contrast to the faux leather corseted skirt.  I then used the chiffon on the bodice top in a ruched technique, as a nod to Furiosa's shirt in the film.  For the arm jewelry, I sculpted the skull piece out of sculpy, and my husband helped me to make a mold of it and then cold cast it with metal dust to get that silvery iron feel her belt had in the film.  With my husband's help again, we cut up a sheet of perforated metal into small rectangles that we rounded and used as part of the bracelet.  The arm jewelry was one of the last pieces I worked on for this look, but I loved how it took these rough and tough elements of her costume from the film, and became something fashionable and beautiful in its own right.  It really was just the right bit of accent jewelry for this look.
What inspired you to create this specific character's costume?
I designed this gown a week after the second Her Universe Fashion Show in 2015.  I competed in the first 2 shows with an Asajj Ventress Gown (2014) and an Alien inspired look (2015). For this look I was inspired by both Furiosa's strength and her sensitivity in Mad Max: Fury Road. I wanted to capture the combination of strength and beauty in my design, and used the idea of working with soft and hard materials to bring it to life.  Even though I did use a lot of details and design elements from Furiosa's costume in my gown design, I also chose to simplify my color pallet, staying in warmer browns and taupes, as opposed the adding the green, like she has in her pants.  When designing the skirt, I took the idea of the fitted leather representing Furioa's strength, almost like an armor.  I wanted the flowing chiffon of the skirt to represent the desert storm, with the idea of her rising above it, and all the challenges she faced in the movie.  I absolutely loved the all the chains and metal elements found on Furiosa's belt and mechanical arm, so I decided they'd be perfect to combine into some fashionable arm jewelry.  I wanted it to be a piece that could be worn with the gown, or with a tank top and jeans, without feeling costumey. 
How do photographs of your cosplay make you feel when you see them for the first time?
Shooting this gown with Mark was such a dream come true of an experience.  I poured my heart into this design, so getting to take it to a studio for truly high end feeling fashion photos was incredible!  Mark was amazing at helping me push my poses to get the best shots, which I so appreciated, after all, he's the one looking through the camera, not me.  He'd tell me to really twist, or arch my back and even if it felt awkward at the time, the silhouette he would get was just stunning!  He also used amazing lights to compliment the feel of my gown as well as added some fog which somehow looked like a sand cloud in the photos.  It was absolutely indescribable to get to immortalize my gown in this way, and I'm so thankful for these photos.  As both a designer and a cosplayer, my garments are my art, so what better way to document my hard work and passion then with beautiful photos?    
My photographs have been incredibly inspired by the work of these talented cosplayers and many more that I hope to feature soon. Their dedication and talents astonish me when we do photoshoots together. It continues to amaze me and influence my own work! Thank you, McKenna, Chelsea, Rei, and Hannah, for letting me feature your stunning cosplays! 
Wednesday, February 6, 2019
4 Reasons to Hire a Professional Photographer for Your Event
As a massive pop culture fanatic, I love being hired to photograph events that have anything to do with movies, gaming, and emerging entertainment. I've been hired to travel across the country to photograph comic conventions, fashion shows, red carpets, video game unveilings and more. From my professional perspective, I think it's extremely important for event organizers to hire a reputable photographer that can capture the energy of their event and highlight all of its unforgettable moments. Here are my top four reasons to hire a professional photographer like me for your upcoming event.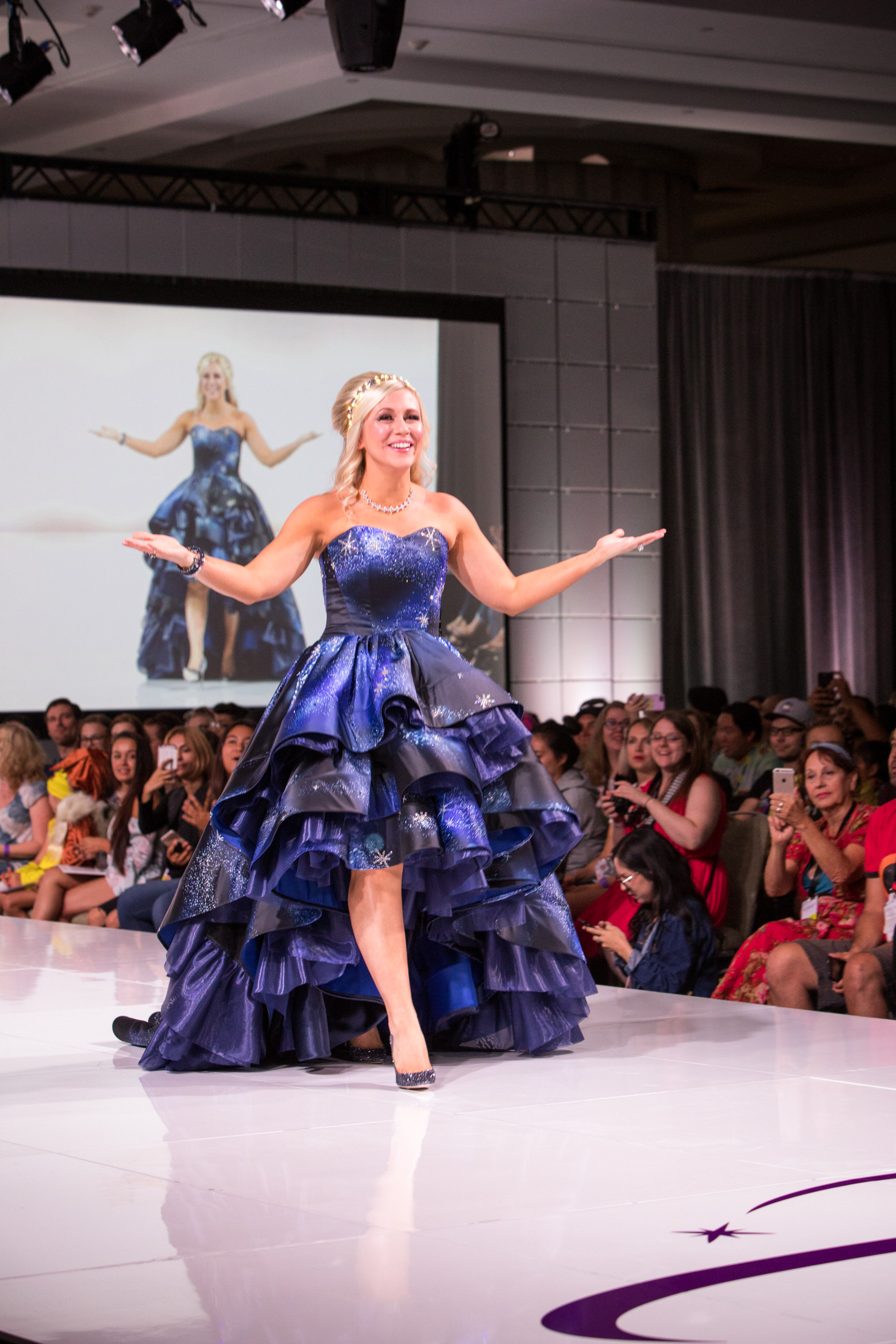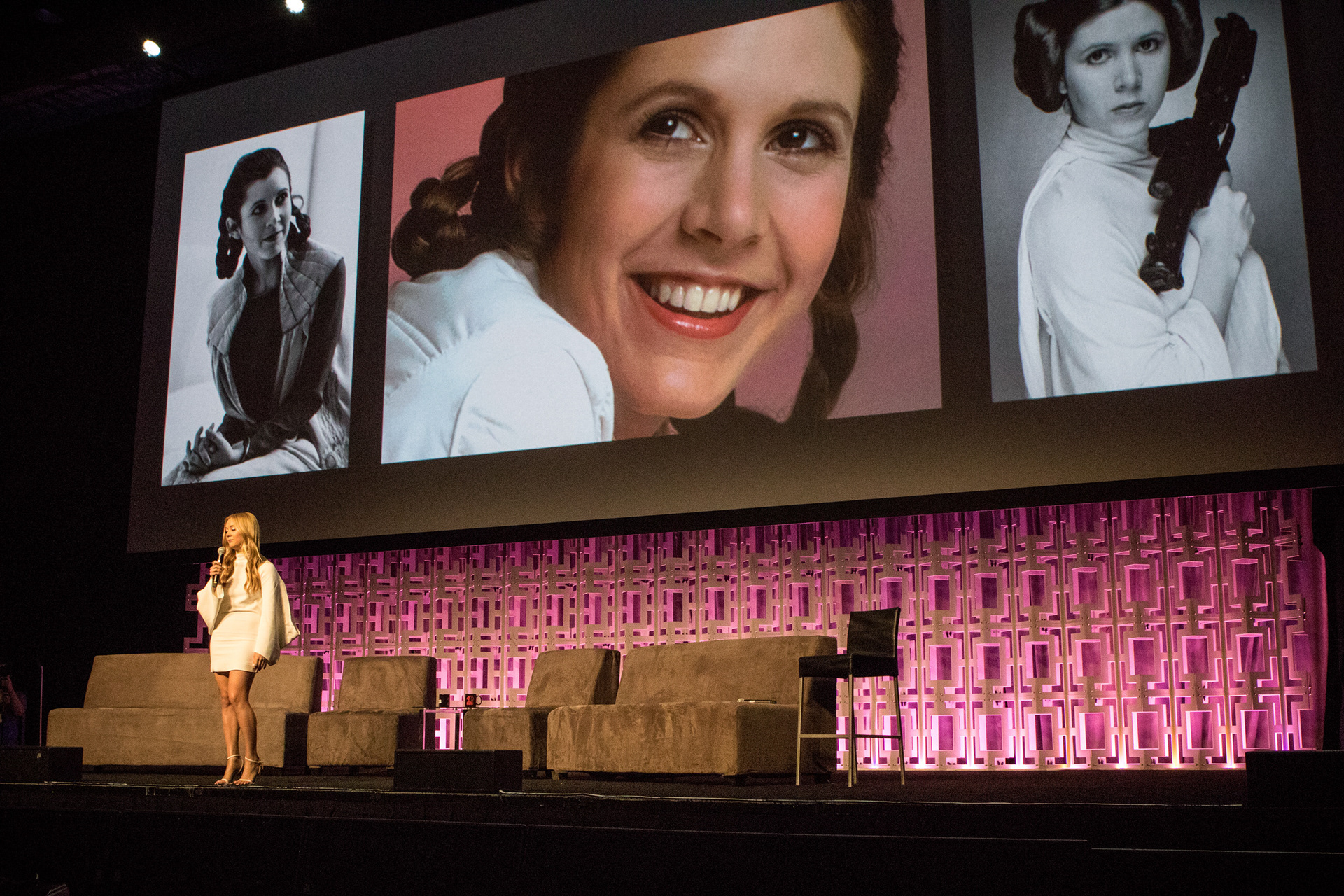 Consideration and Respect for the Fans
Events of any sort can get pretty hectic, but they should always be focused on the attendees. Professional photographers like myself understand the importance of capturing as many moments as possible without losing the quality of our service. Throughout my years of shooting conventions and events, I understand that it's just as important to capture the fan reactions as it is to photograph the celebrity guests. Professional photographers also know that our services are not meant to interrupt the attendee's experience in any way. If I'm photographing a panel of guests that are speaking together, it's always my top priority to never block the audience members' view of the stage or distract them while I work. There's nothing more rewarding to me than capturing the face of a fan that is truly ecstatic to meet their celebrity icon or come face-to-face with a character they've only see on screen.
When you hire a professional photographer, you truly get what you pay for- and more! Photographers like myself are equipped with the highest quality equipment and skills that will produce the best photographs you can imagine. High-resolution images with colors that pop can be really beneficial when using them for printed advertisements or any sort of online use. Don't cut the quality of your photographs by hiring a non-experienced photographer!
​​​​​​​
Marketing Material for Future Events
If you're an event planner, you're probably in charge of coordinating annual events that fans look forward to each and every year. If you want to start planning for next year's convention, start off by capturing this year's event with high-quality photos! When professional photographers cover your event, they are essentially giving you a strong portfolio of advertising material that can be used to promote future events. If you need to show new customers that your convention is just as fun and exciting as it sounds, give them the full experience by showing off photos from your previous event. You can also use the photos immediately to share across social media and attract more hype around your event.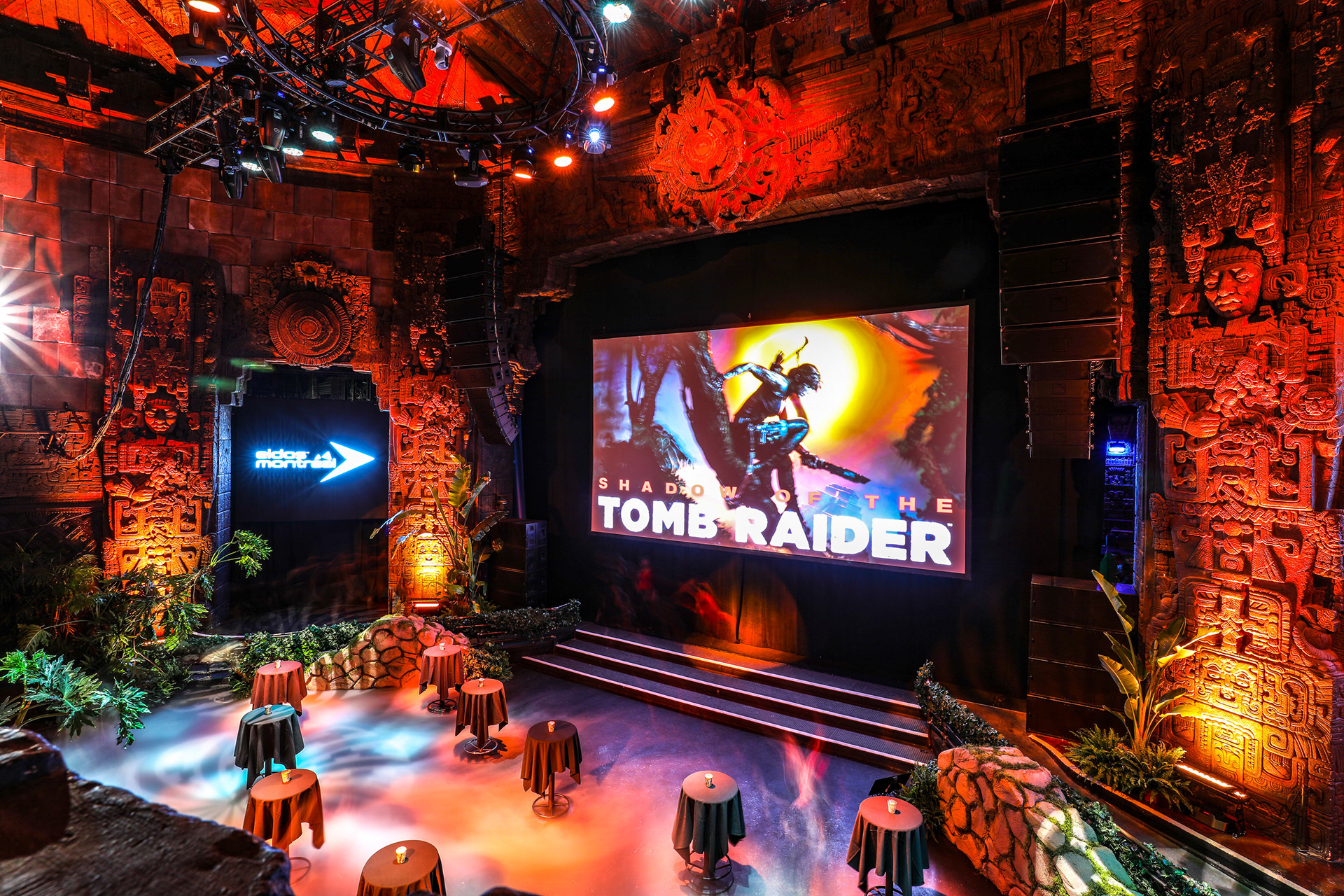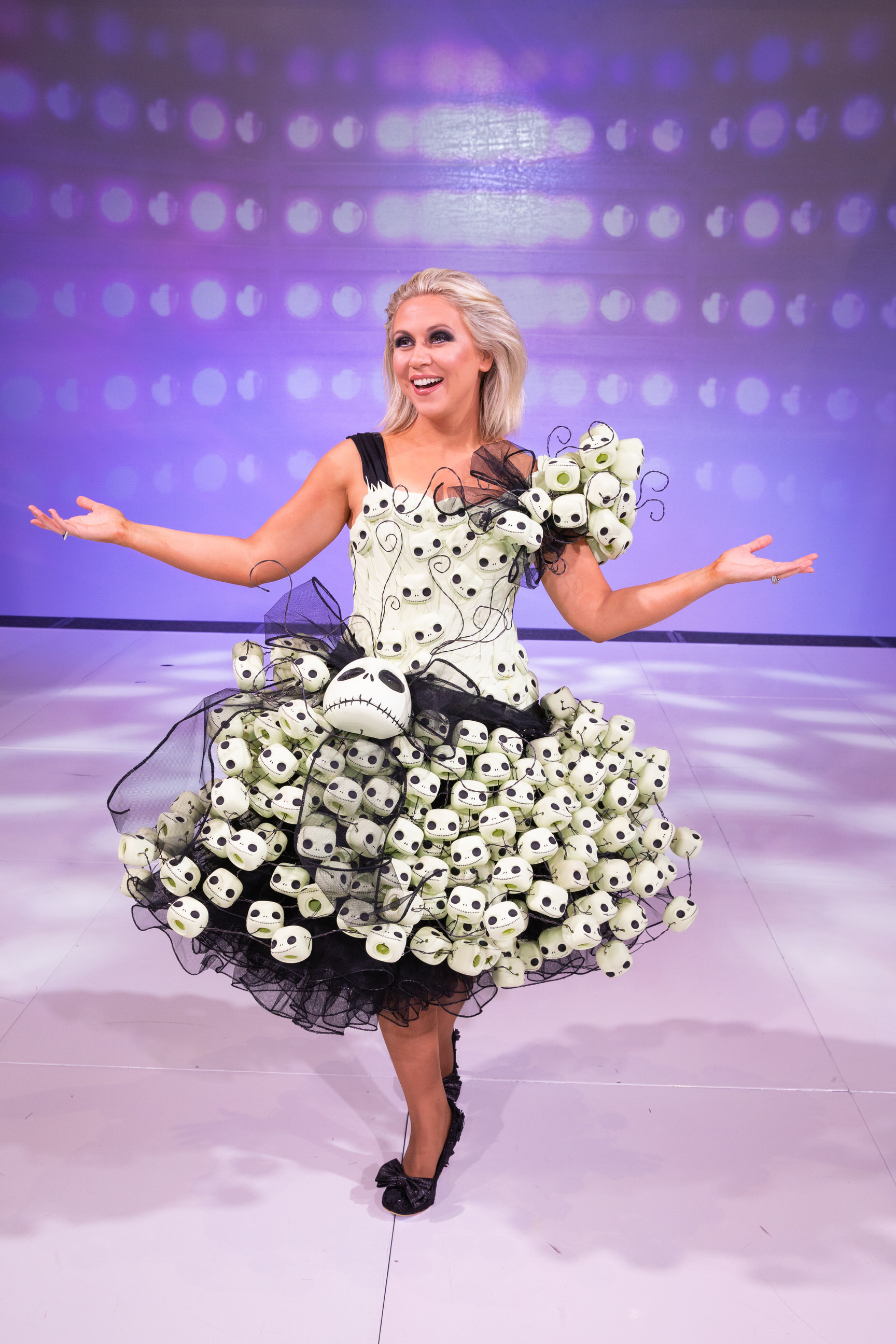 From press meetings to huge panels, fan meetups and more, events of any size will have plenty of opportunities to capture important highlights of the experience. Amateur photographers could very easily be overwhelmed with the intense pressure of photographing a large gathering, but when you hire someone with years of professional experience, they are able to manage the tasks and stress at hand to give you the best final product possible. Hiring a photographer that is more than capable should give you peace of mind- never having to worry if they are missing the biggest moments of your event that can't be recreated. 
If you're organizing a convention or any sort of event, don't wait to book a professional photographer. I offer a variety of event photography packages and would love to chat with you about creating a customized package that suits your exact needs. Get in touch with me at fstop@markvfx.com or call (310) 663-0712.
​​​​​​​
Wednesday, January 23, 2019
Is Your Smartphone's Portrait Mode Making the Cut?
If you own a smartphone these days, you probably have this nifty little feature in the palm of your hand called "
portrait mode
". As portrait mode and smartphone cameras continue to improve, there isn't really any need to hire professional photographers anymore, right? Wrong! While companies like Apple and Samsung are trying to convince you that your phone has all the camera capabilities you need, I'm here to share with you why portrait mode isn't going to make the cut for your professional photo needs.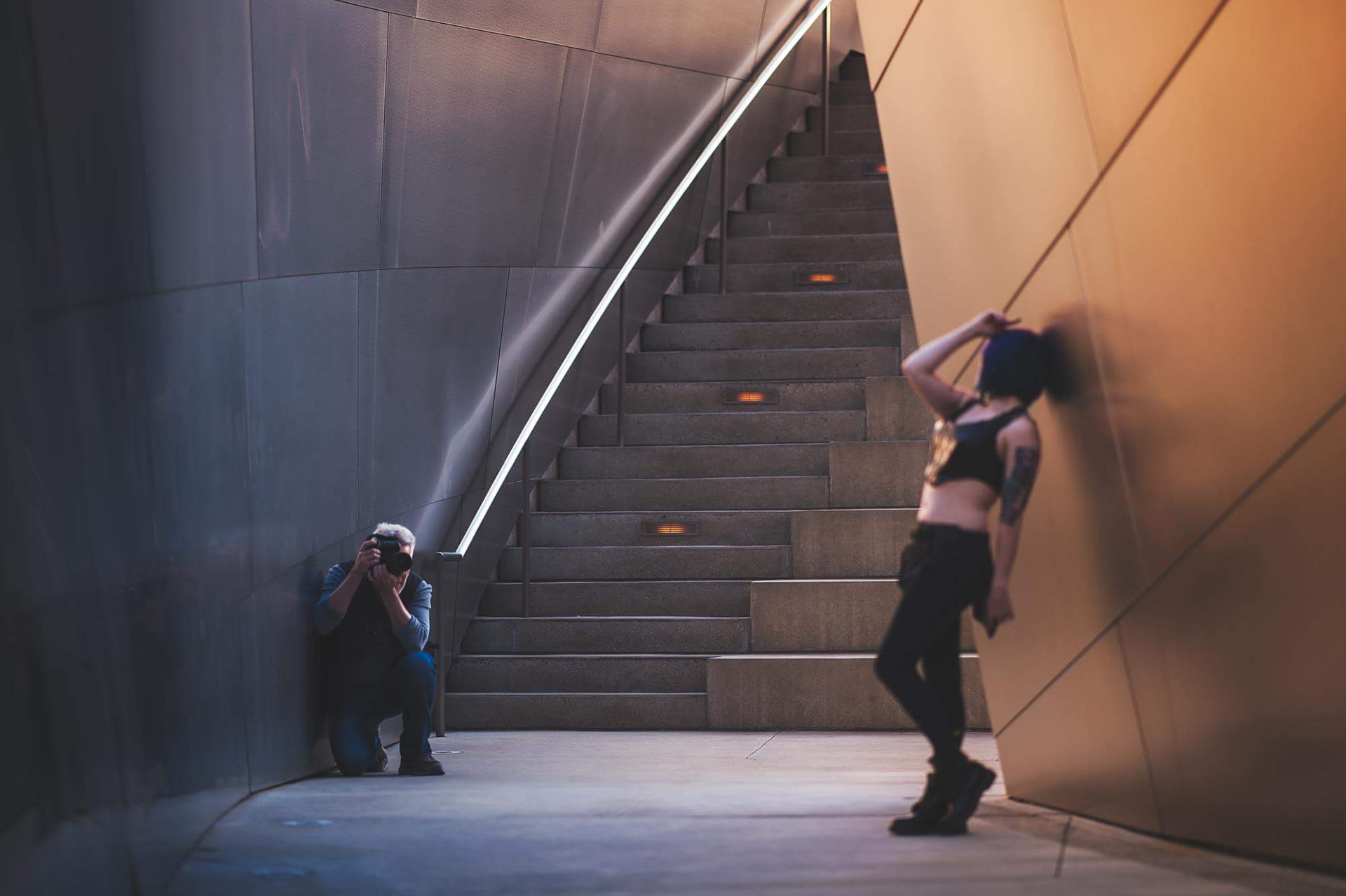 Selfies will Distort Your Face
If you own the latest iPhone model, you have access to the "selfie" version of portrait mode where you can take self-portraits with blurred backgrounds. Sounds great, right? In theory, yes, but there are some caveats. Did you know that it's
scientifically proven that selfies distort your face
and tend to make your nose look 30% bigger than it actually is in real life? Yikes. I don't know about you, but I definitely don't want my nose to be the first thing someone focuses on when they see a photo of my face. Professional photographers are equipped with the best lenses that will capture your face just as it looks in person, without making any of your features appear distorted.
Social Media vs. Professional Use
Social media platforms like Instagram, Facebook, Twitter, and Snapchat make it easy to share moments in just a matter of seconds by snapping a photo with your smartphone. There is definitely room for smartphone photos to be used online, but there are several instances when it would be inappropriate to use these types of pictures. Oftentimes professional networking sites like
LinkedIn
are used to connect with future employers, apply for jobs, and ultimately make the best first impression possible. What says, "I don't take myself seriously," more than using a grainy, poorly-lit photo from your phone as your profile image?
Professional photos should be used in any circumstance where you want to put your best foot forward. Company websites, blog pages, and online portfolios should all contain professional portraits that highlight your best features and show that you take yourself seriously as a professional. By investing some of your time and money into booking a portrait session with a qualified photographer like myself, you are showing future employers that you value yourself and they should too.
No Control Over Portrait Mode
At first glance, portrait mode on your phone may seem amazing with the way it instantly blurs the background of your photos, but what you're not considering is the lack of control portrait mode offers. Professional photographers have the ability to control everything in their environment by calculating specific details within their camera and lighting a scene properly. If you're in an area with poor lighting, that flash on your iPhone isn't going to do your face any favors, I promise. Portrait mode photos tend to have a jagged edge around the subject's face where you can clearly see the background being blurred. This effect is great for social media photos, but for professional use, it tends to look really cheap and distracting.
Portrait mode also doesn't give you the option to shoot in a raw format. What does this mean? When professional photographers take your photo, they shoot in a format that allows them the most control during the editing process. It gives them the ability to brighten up your face, darken the background, and make the colors pop without ruining the quality of your photo. When you edit pictures on your phone by applying filters, you are quickly degrading the quality of the image.
Most importantly, the biggest difference between shooting a portrait on your smartphone and hiring a professional photographer to take your picture is the quality of care. Professionals know how to make you look your best. If the light is reflecting poorly off your glasses, they'll light the scene to counteract the glare. If you seem stiff in front of the camera, the photographer can suggest poses to help you loosen up. Ultimately, my job as a professional photographer is to make you look and feel your best, which is something that portrait mode can never offer.
If you're interested in having me take your portrait, please feel free to get in touch at (310) 663-0712 or
book a session online
.
Sunday, November 18, 2018
It's #Noirvember  and I'm showcasing my black and white photography in the film noir/old Hollywood style.   Check out some of my most recent work below, and even more in my Black and White gallery here on my site!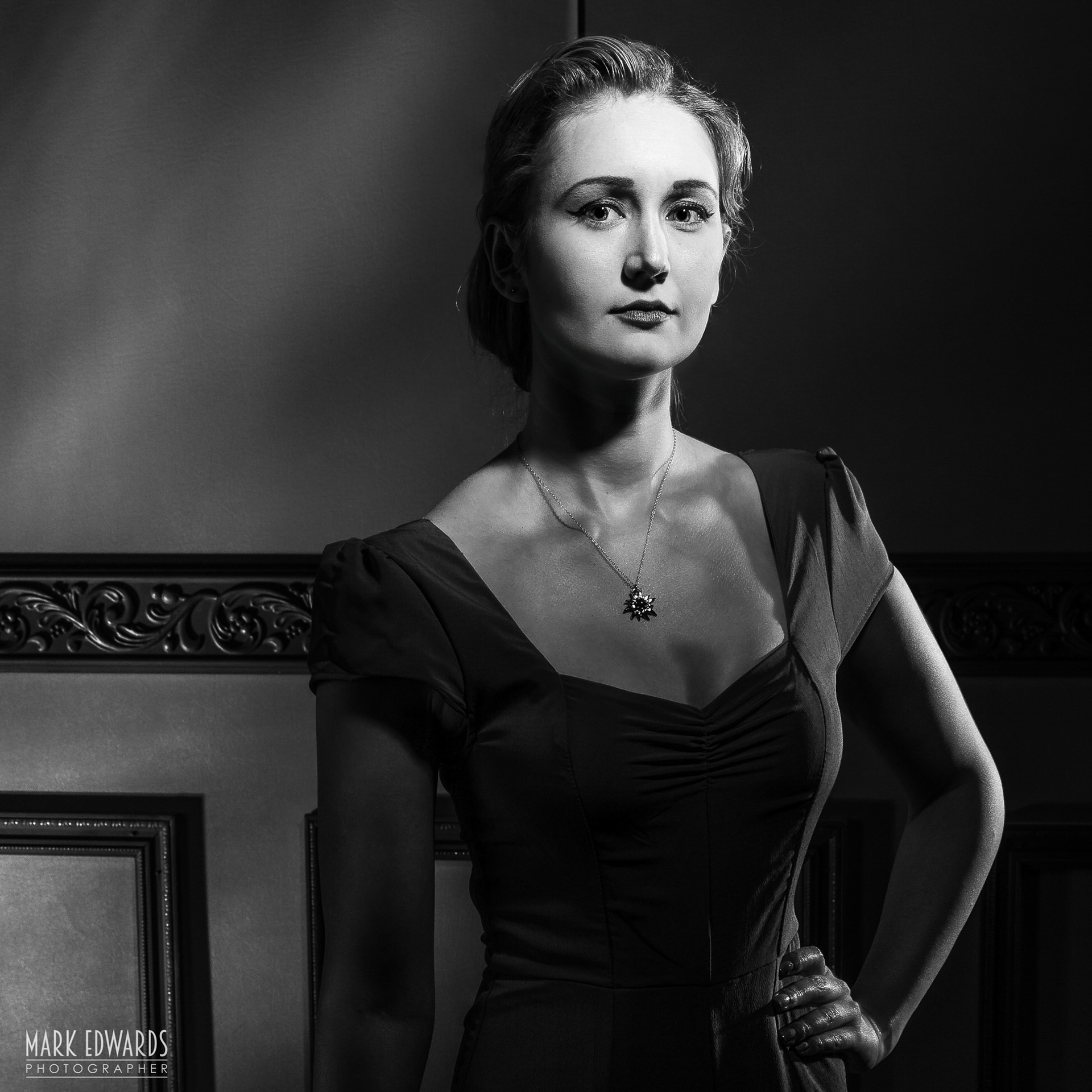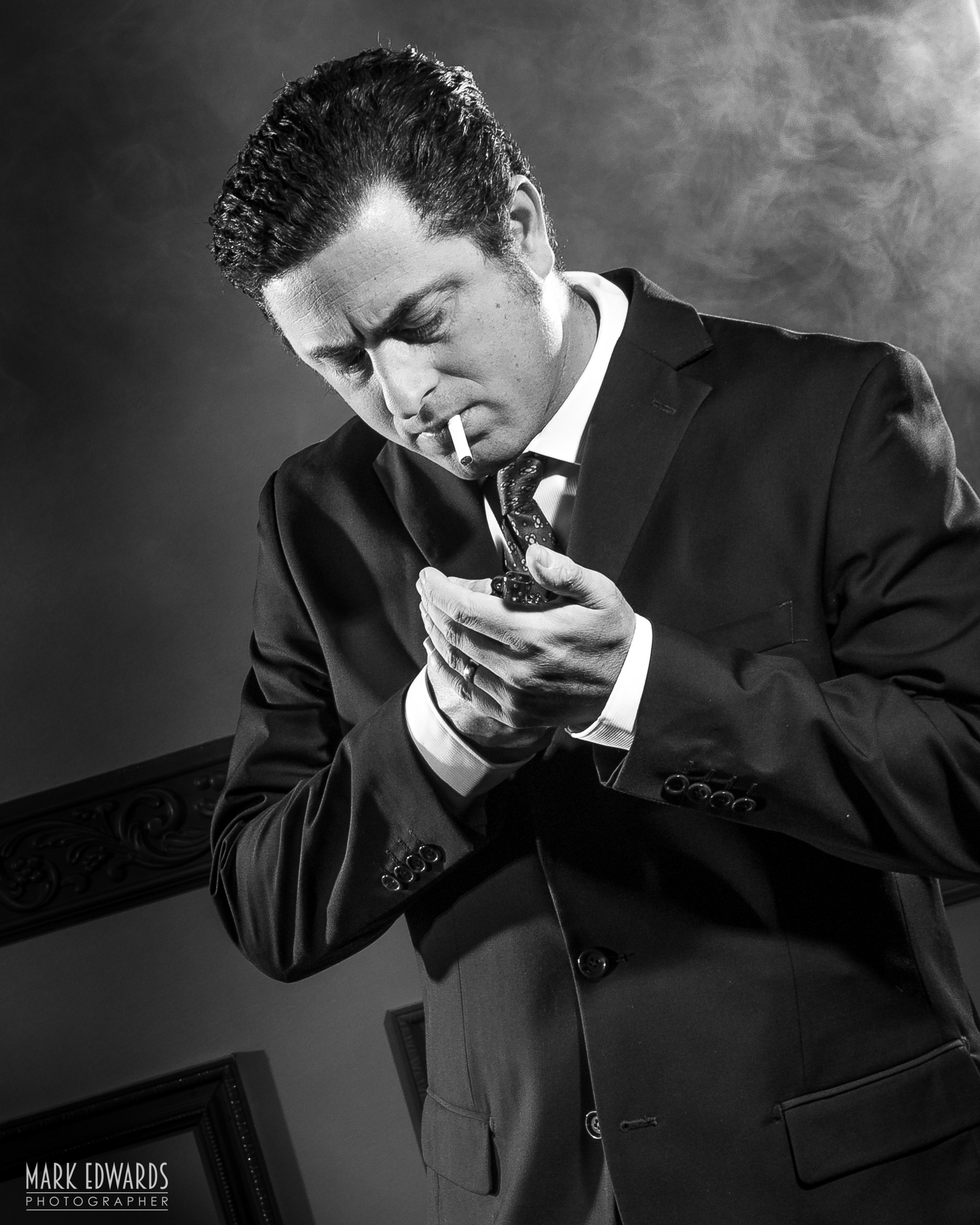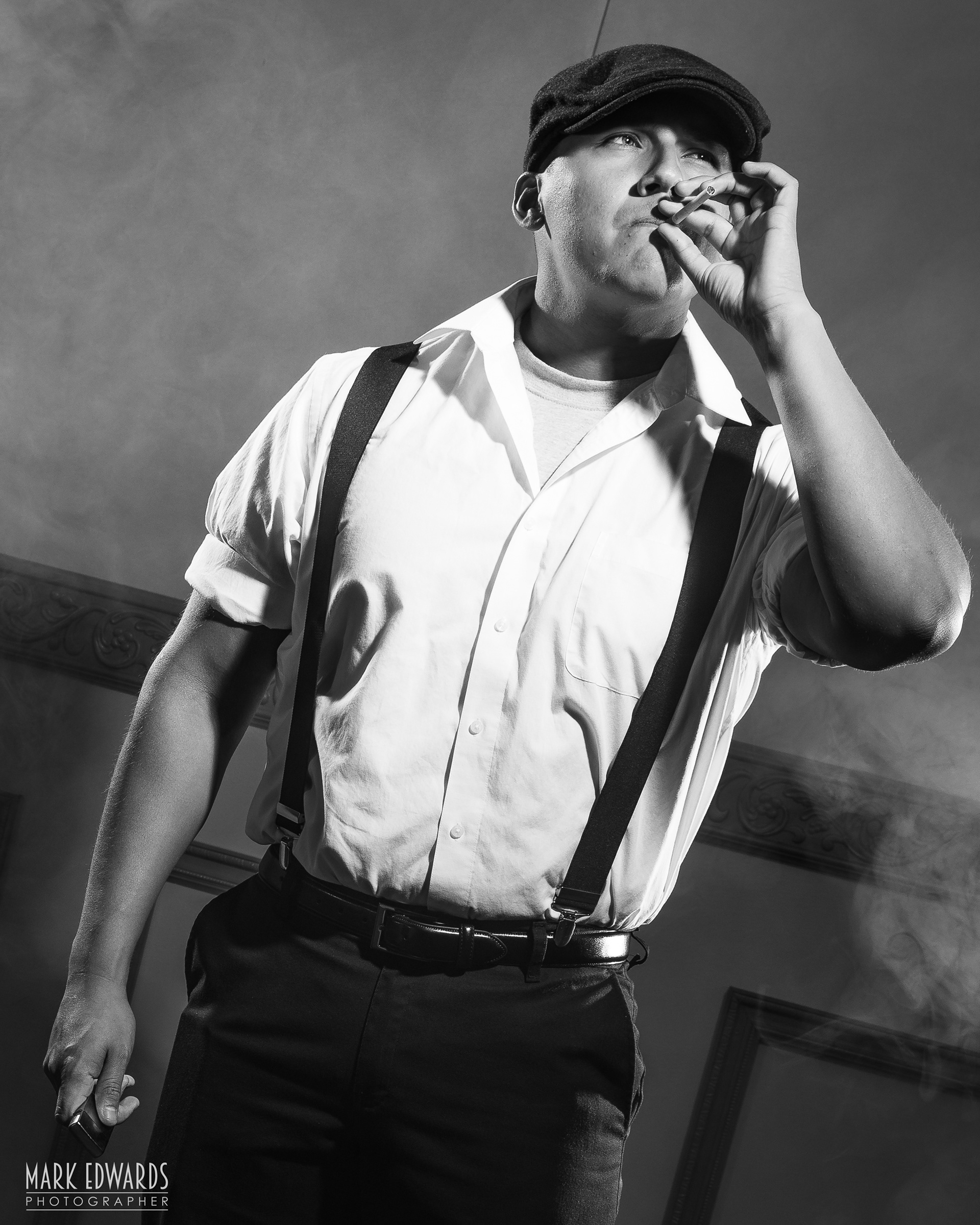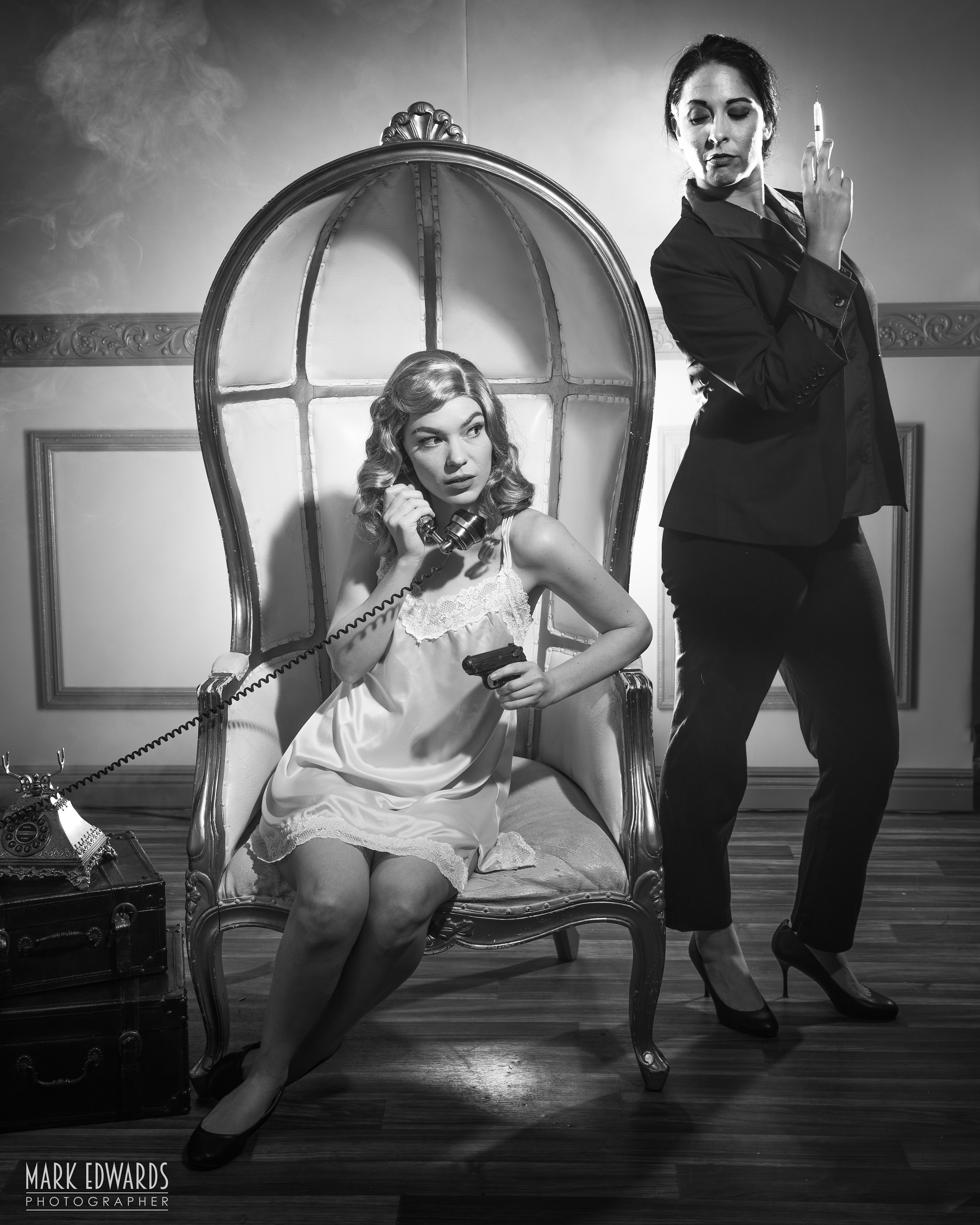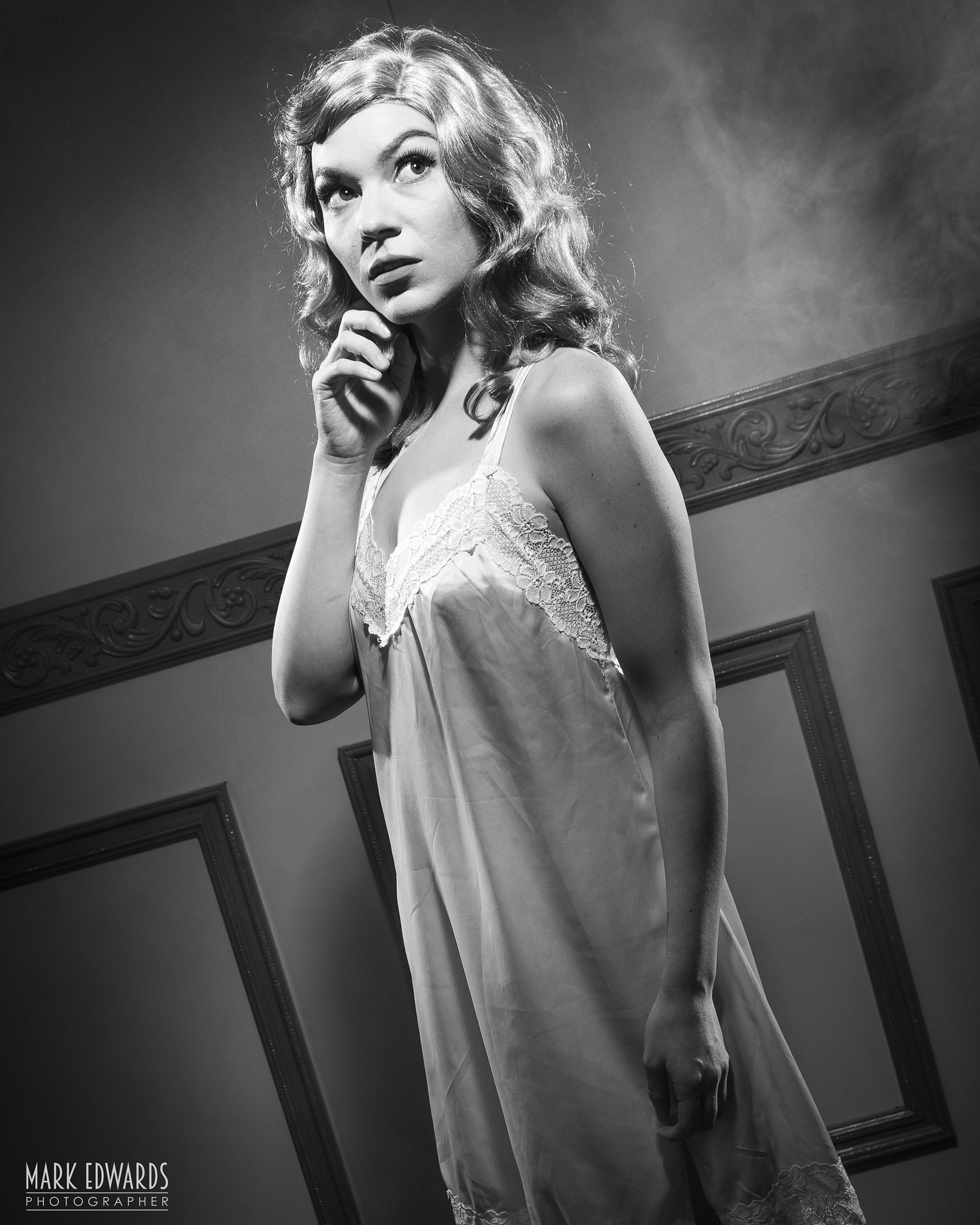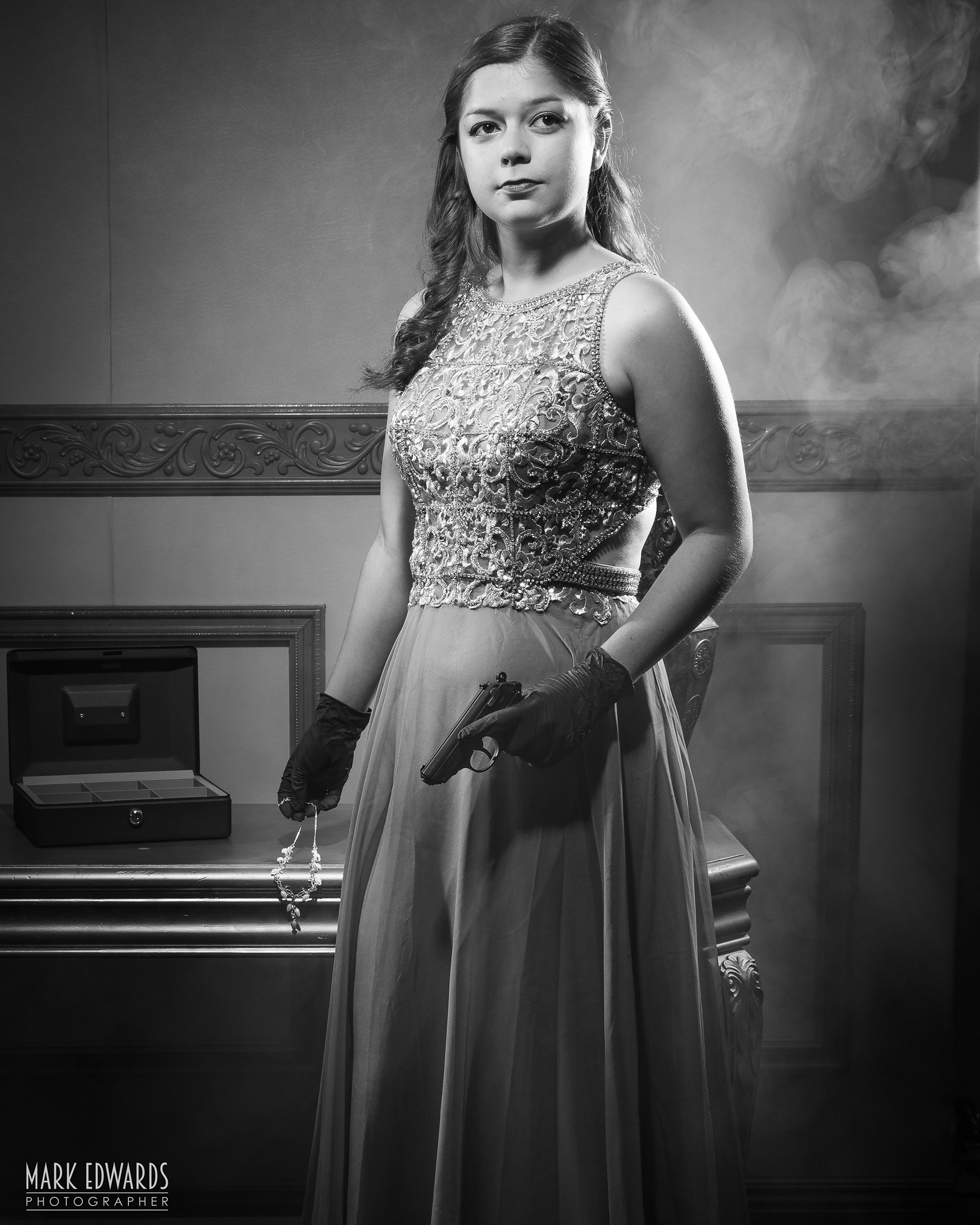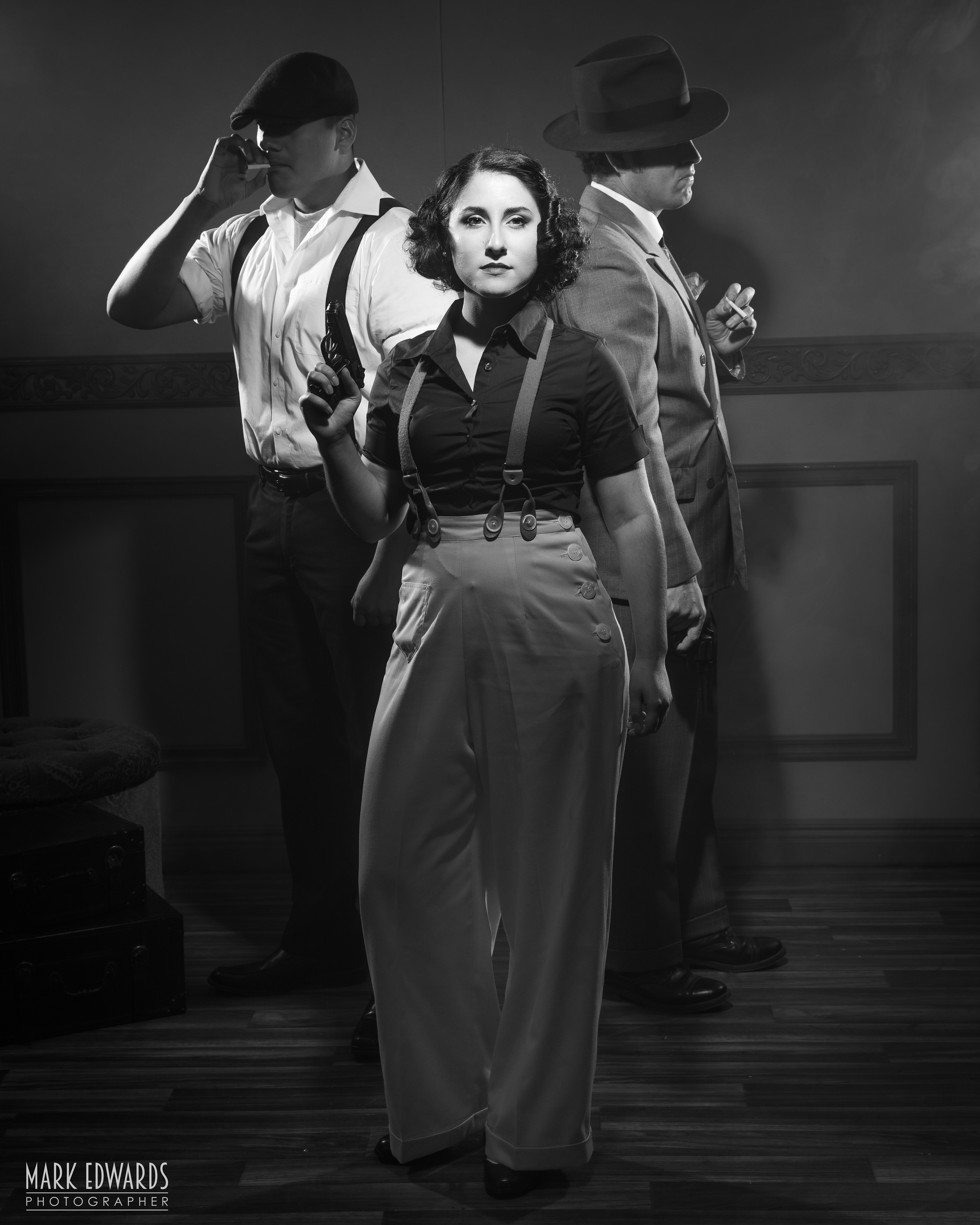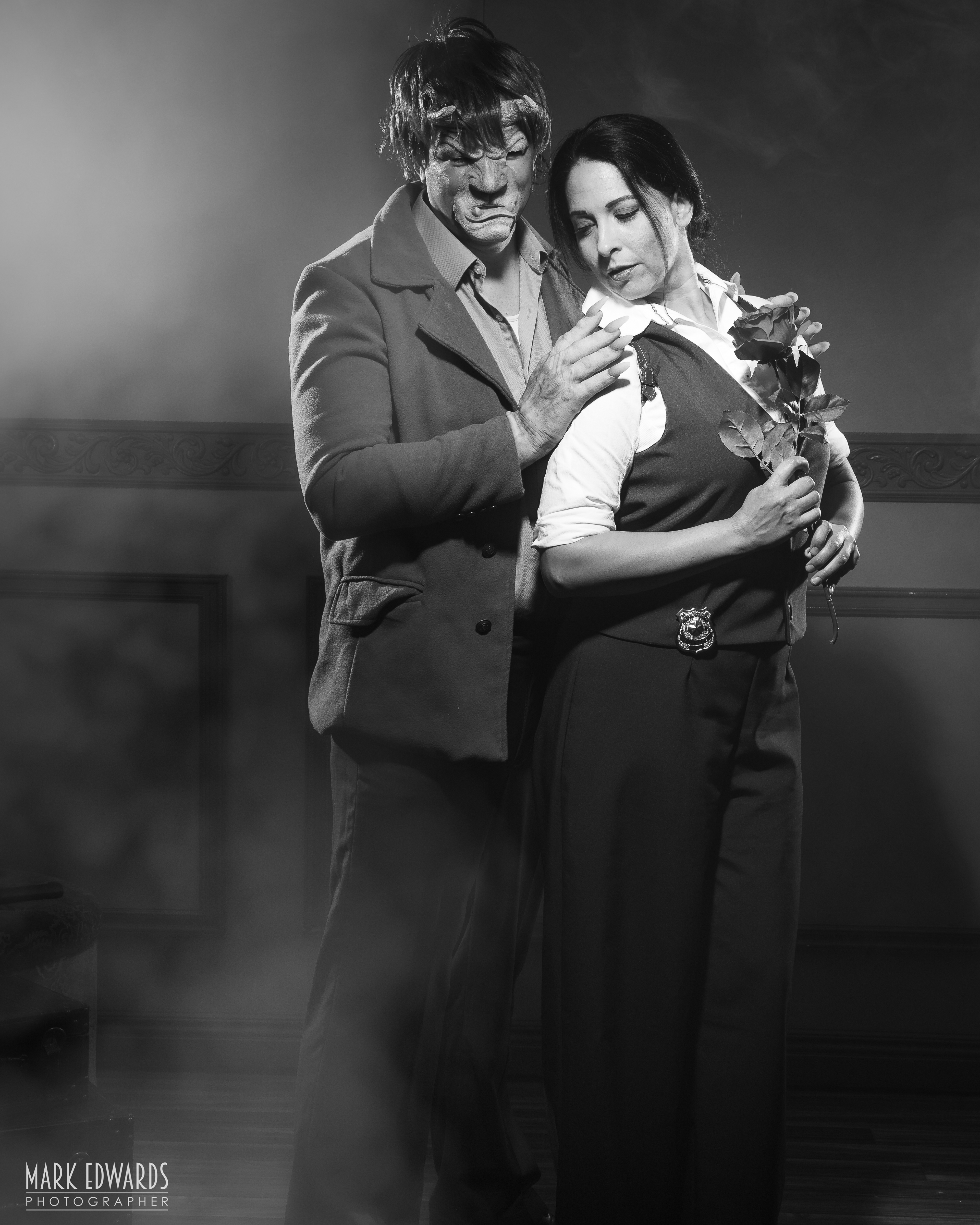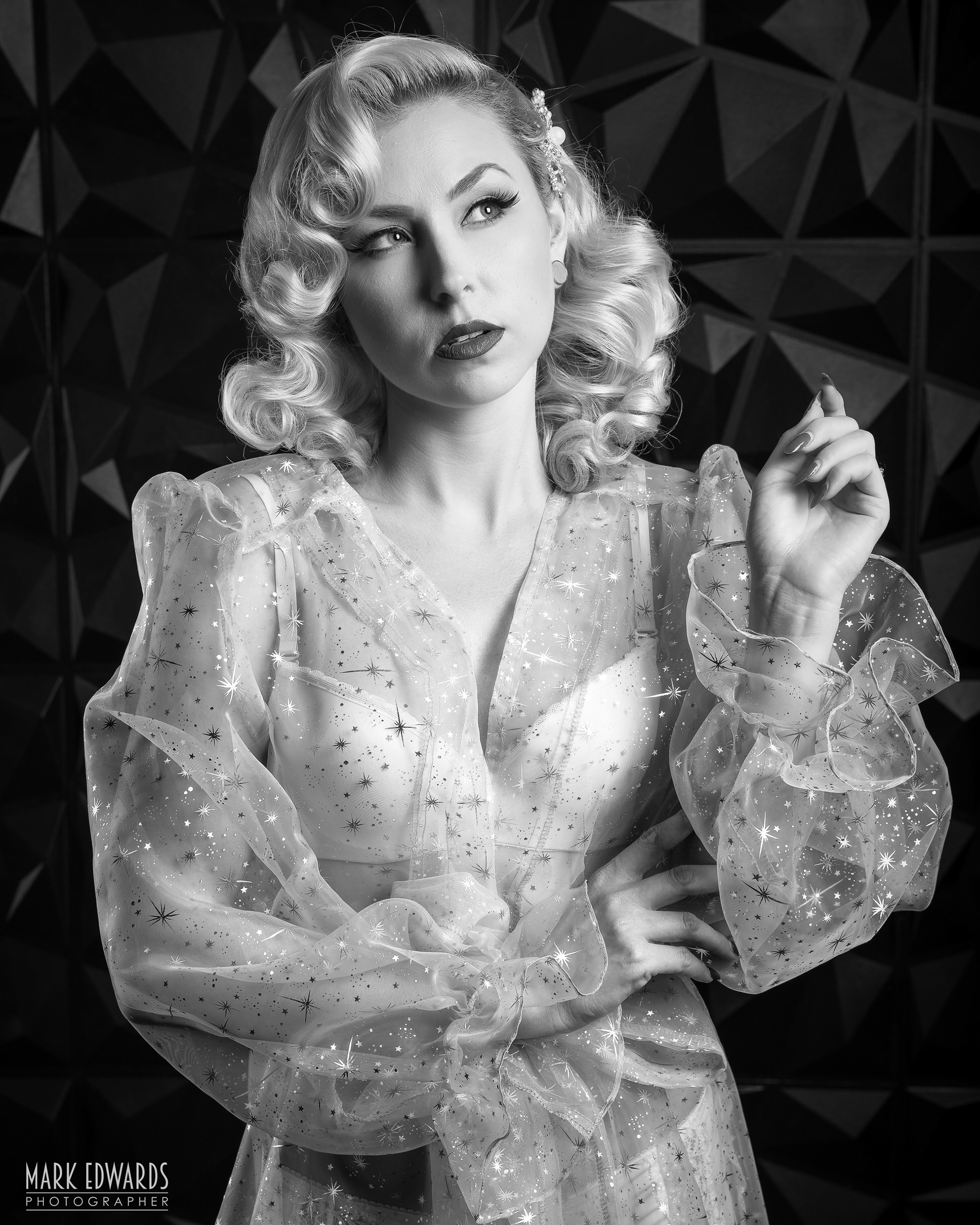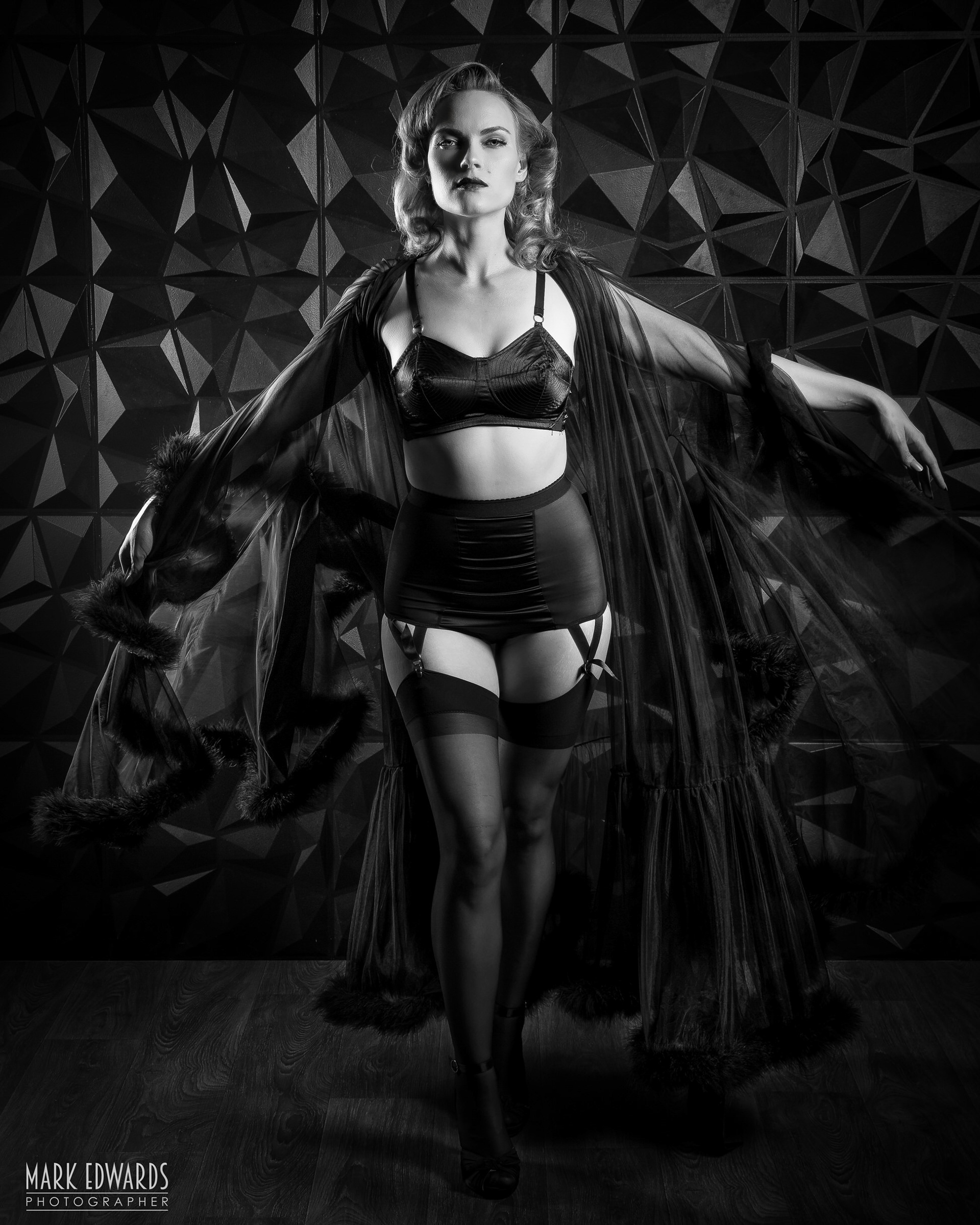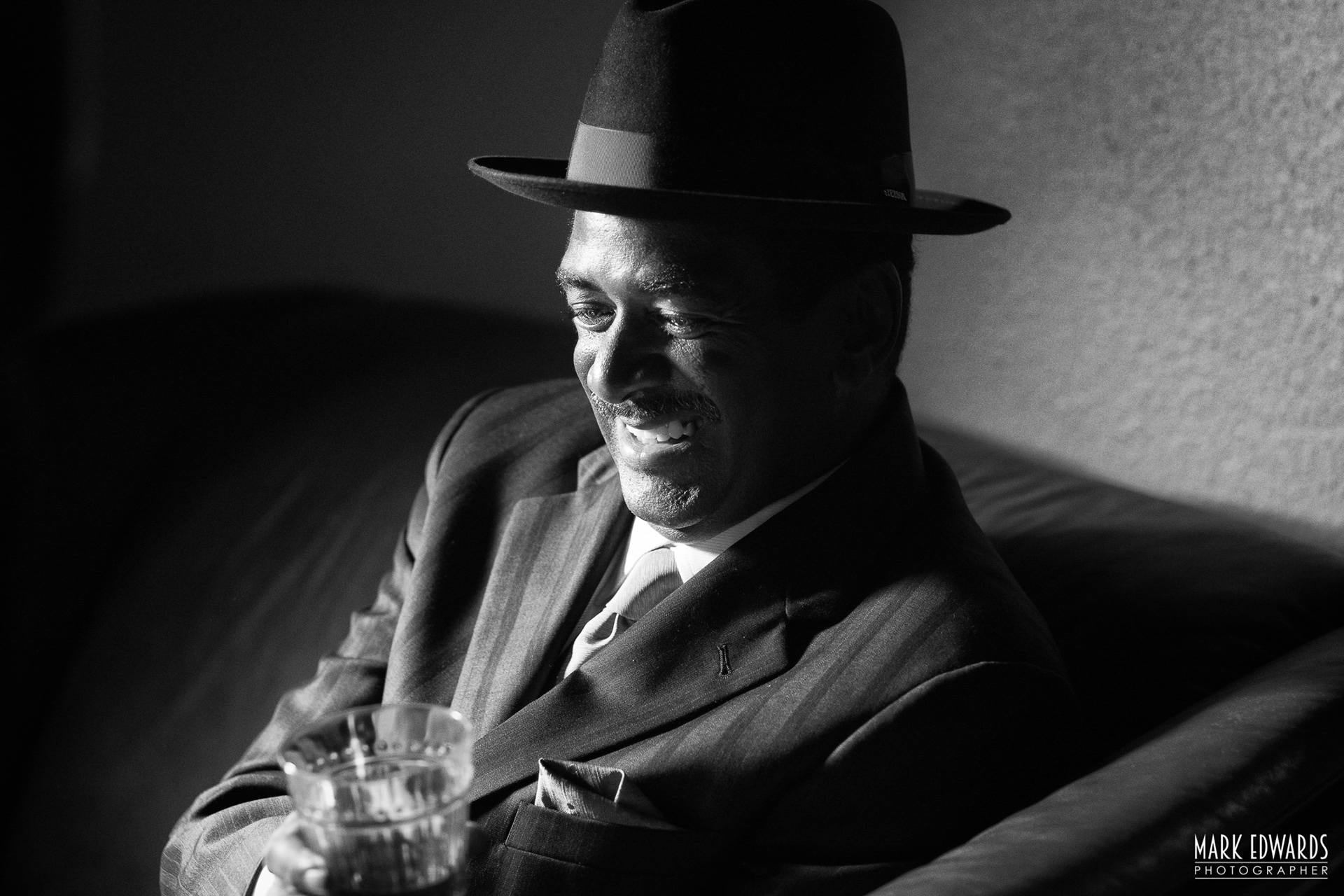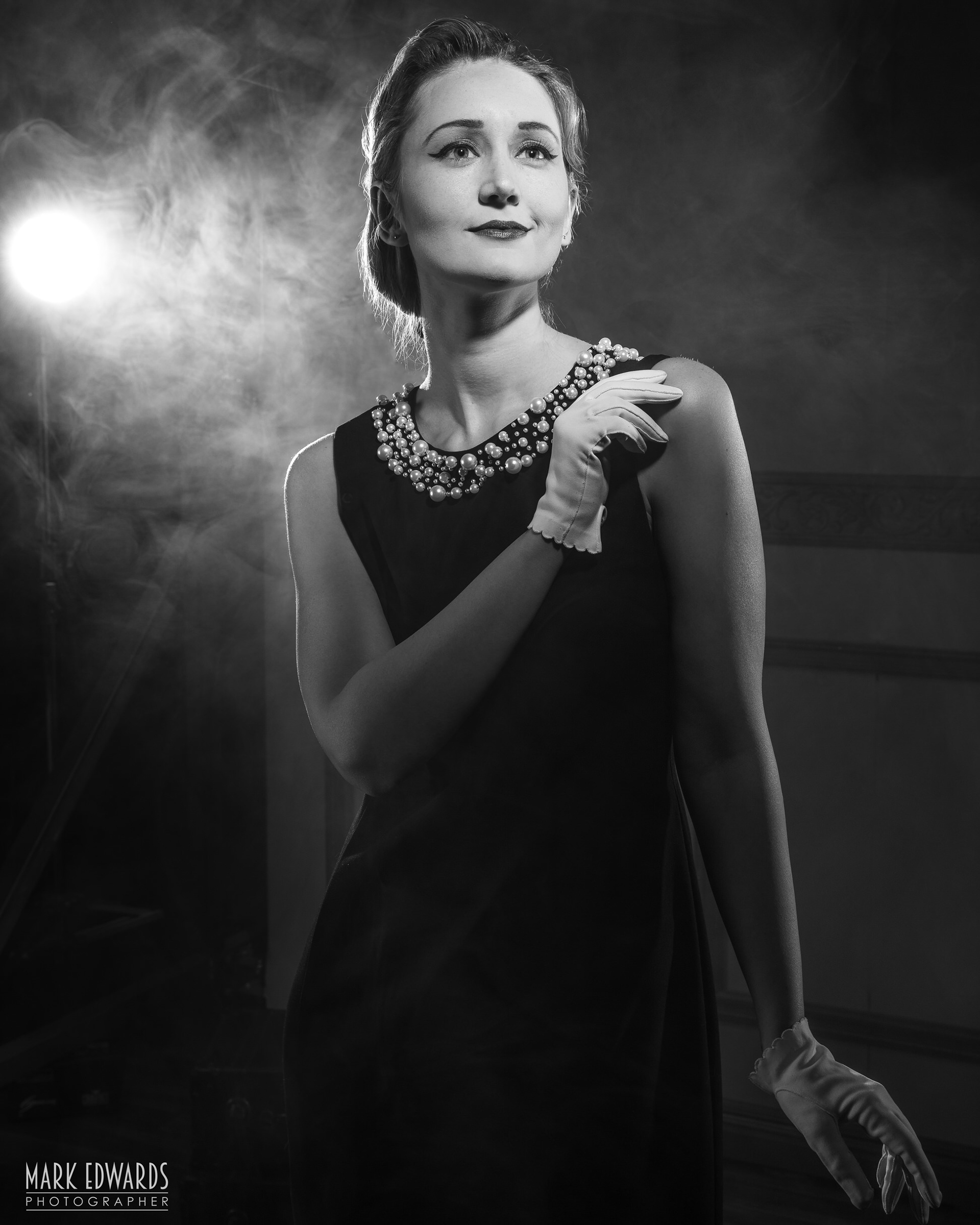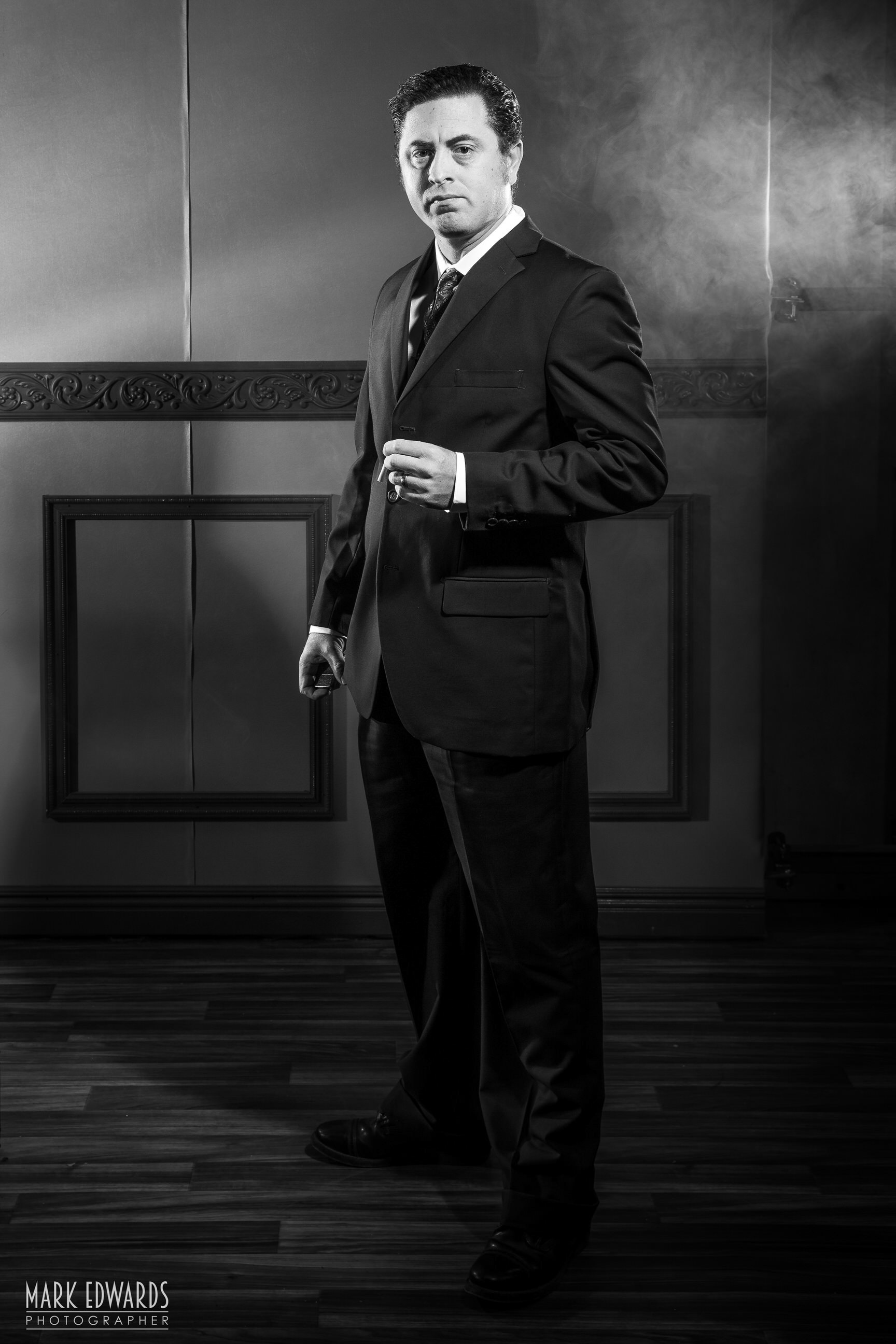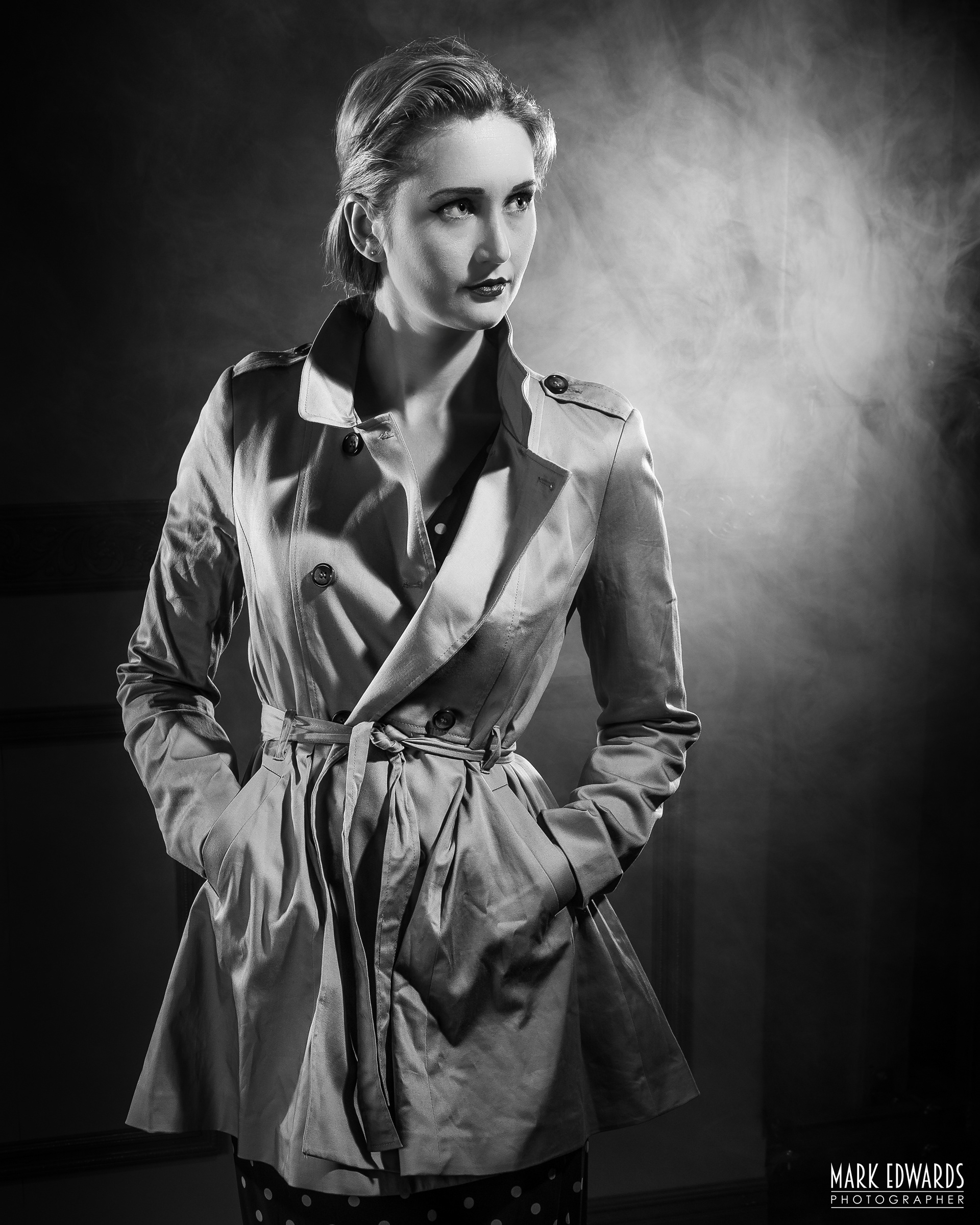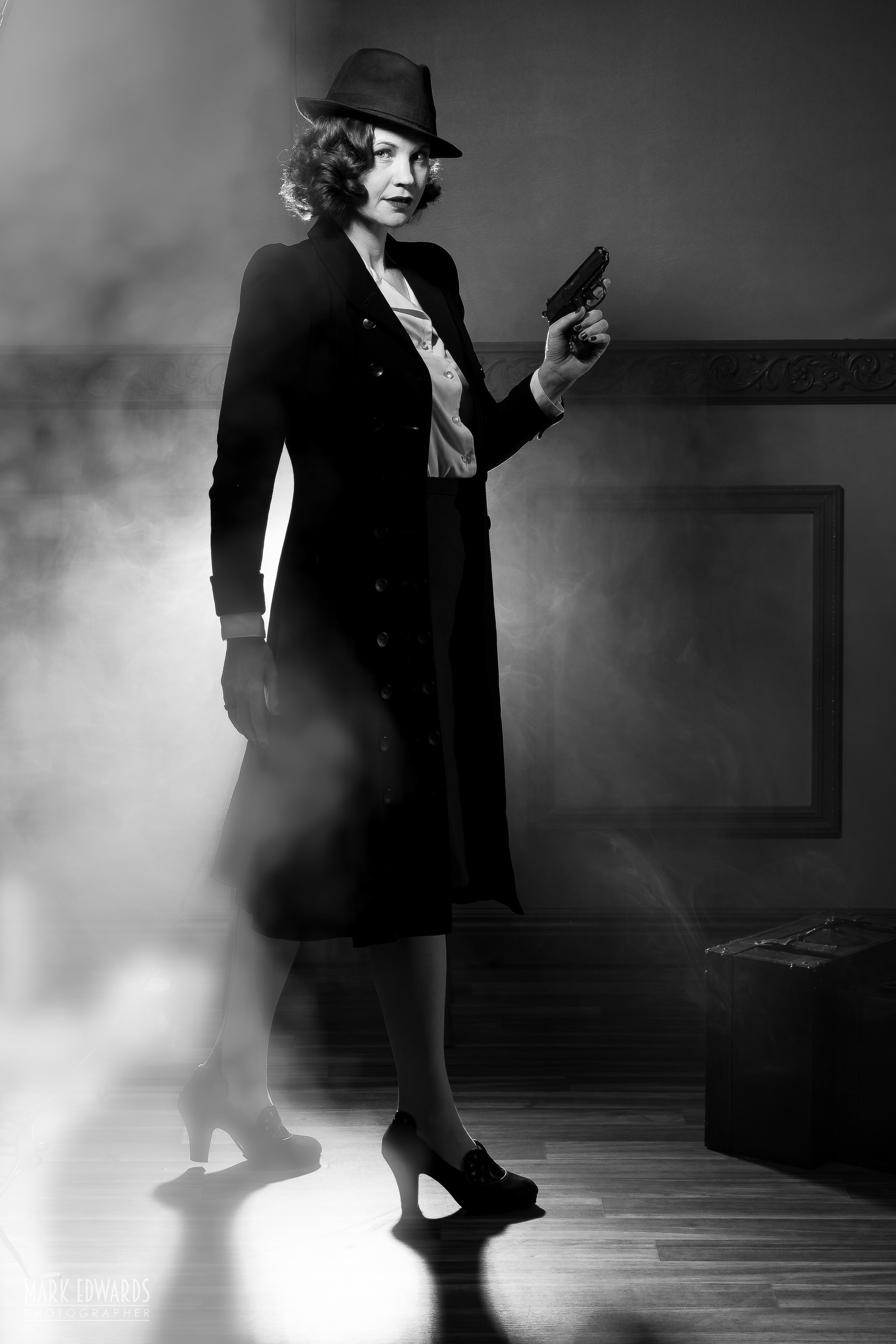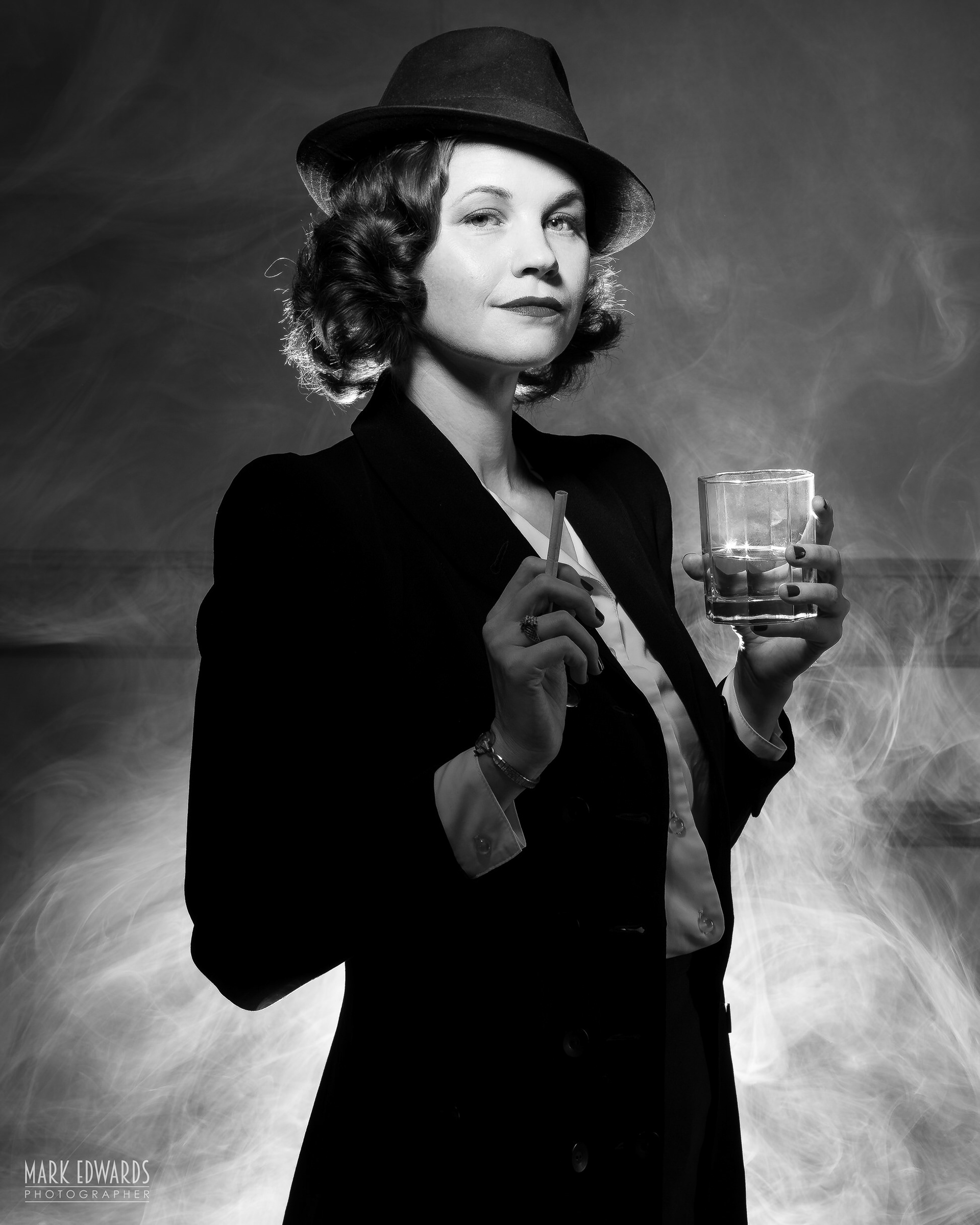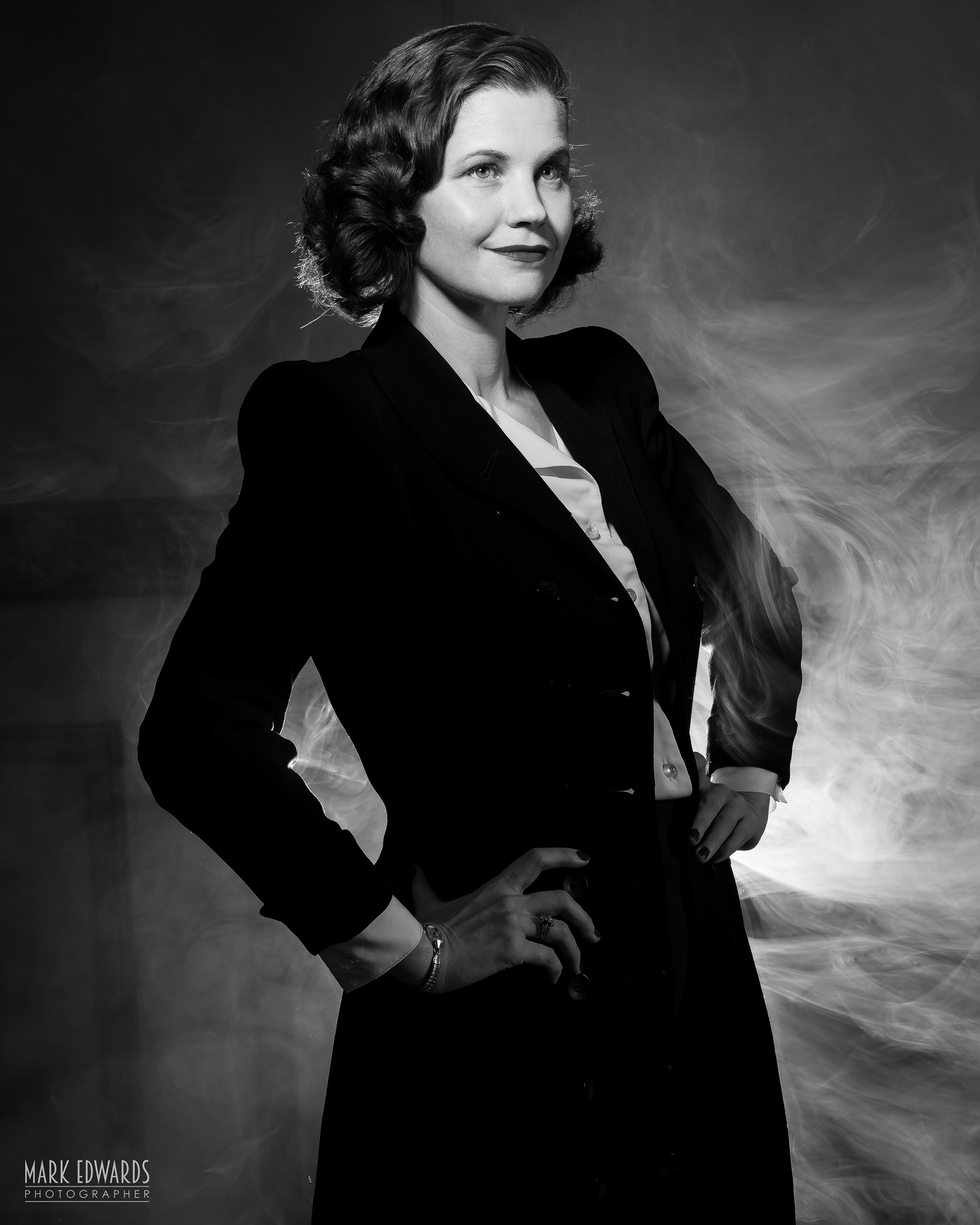 I had a wonderful time shooting in the studio with Dupree @darthhater and McKenna @callmesnips.   The Star Wars franchise has had an undeniable impact on our culture and it's no wonder that the films and tv shows continue to inspire us on such a personal level. As a Star Wars fan, I hope to stay true to those amazing characters with my photos and hope that the viewer feels the same love for them that I do.​​​​​​​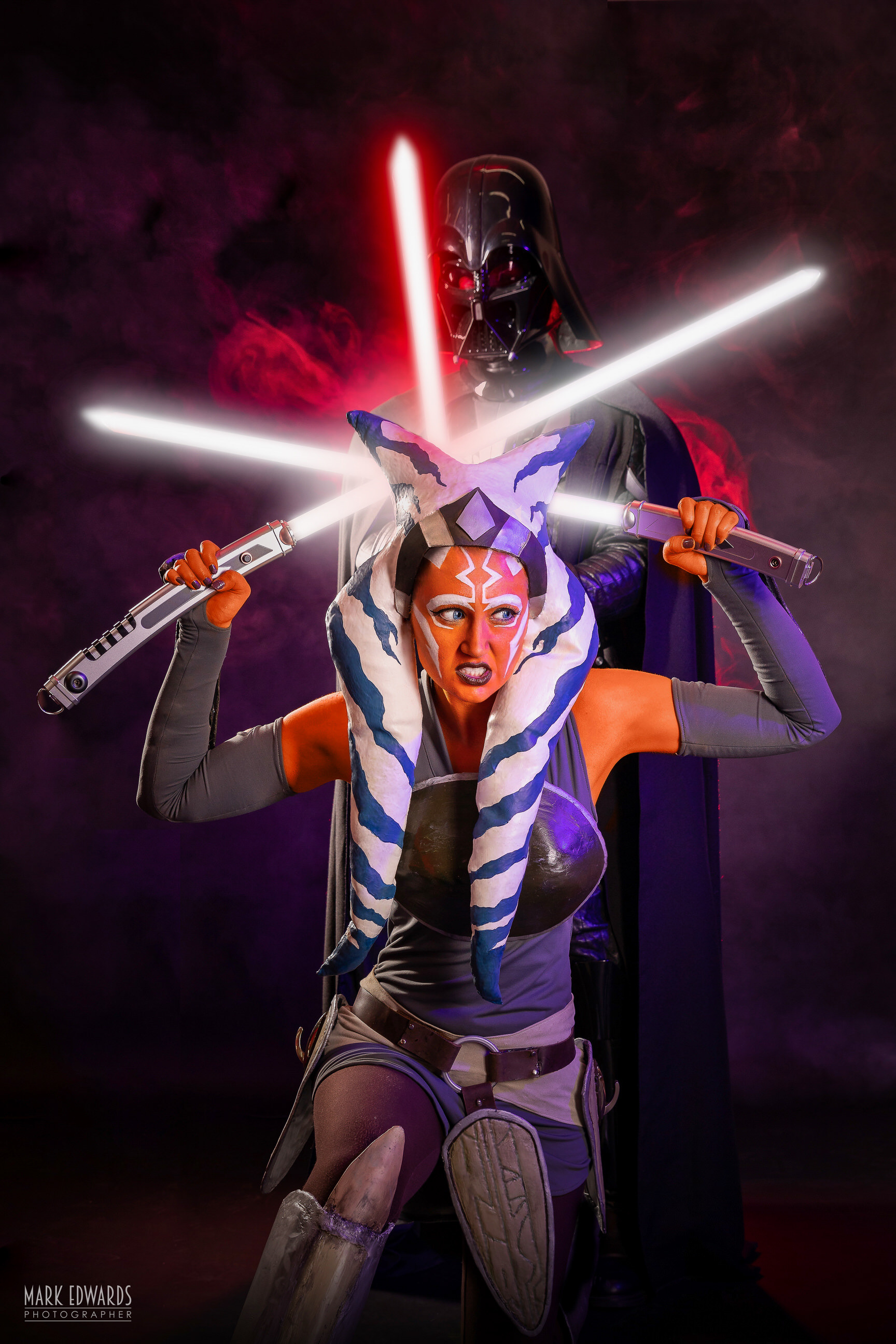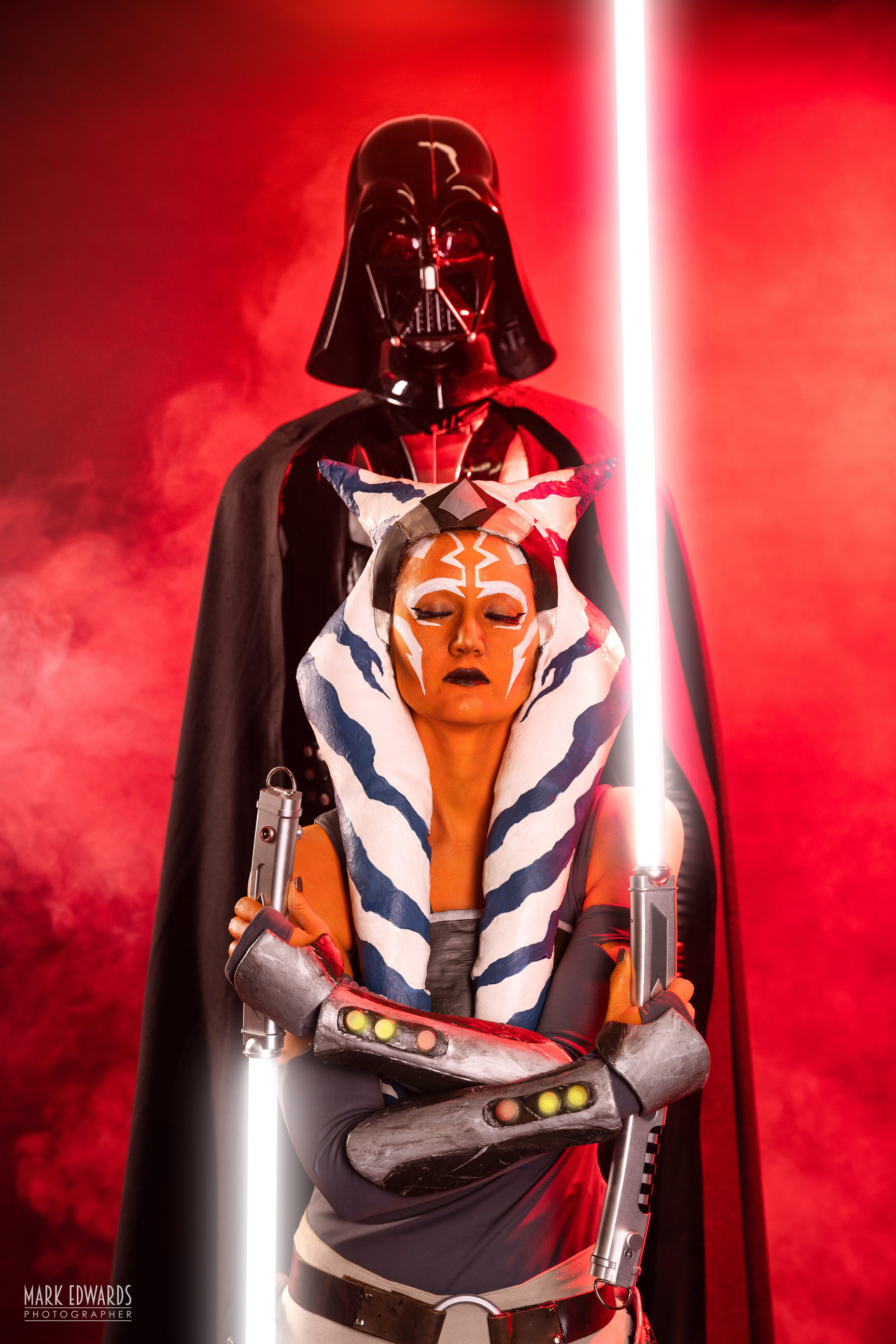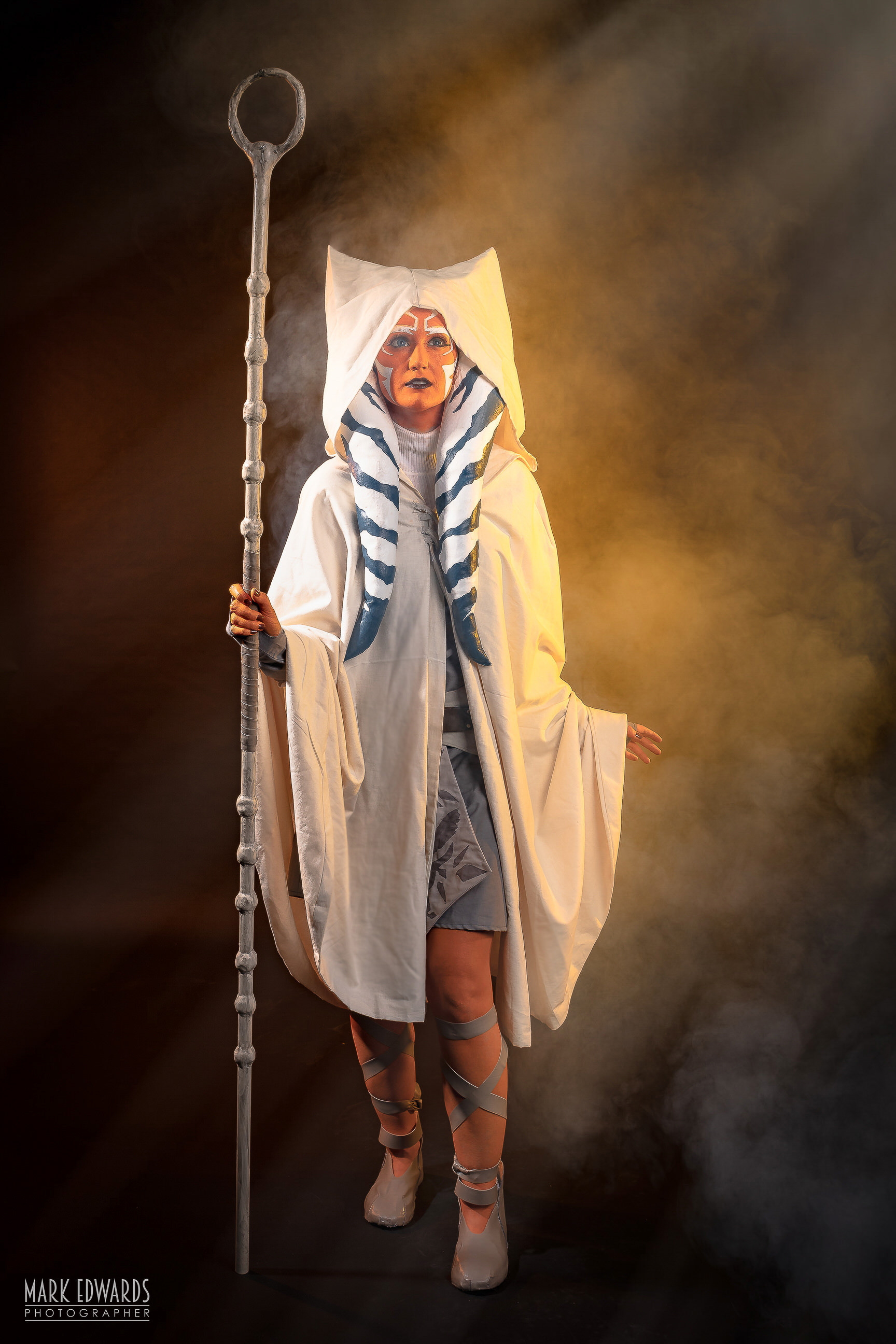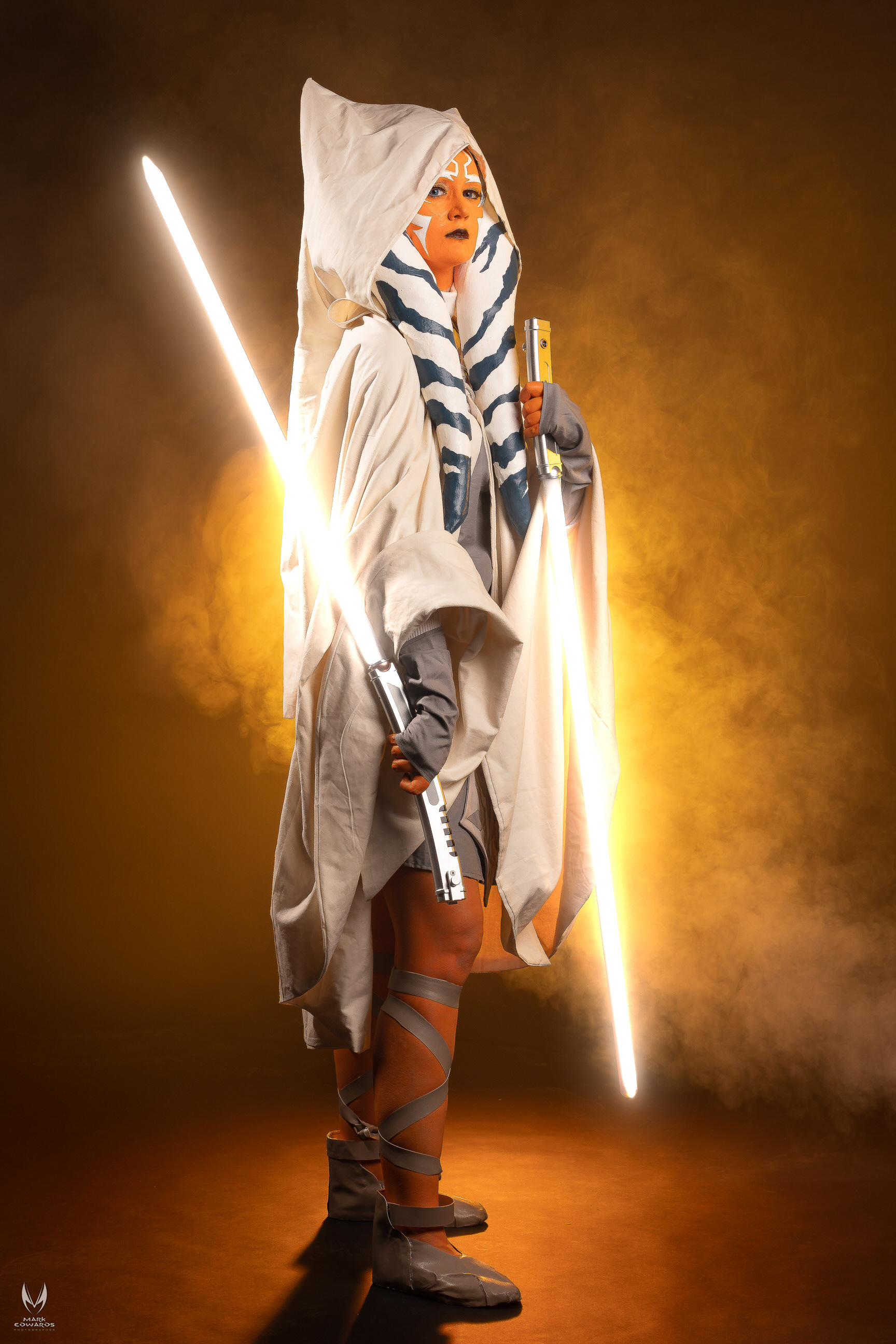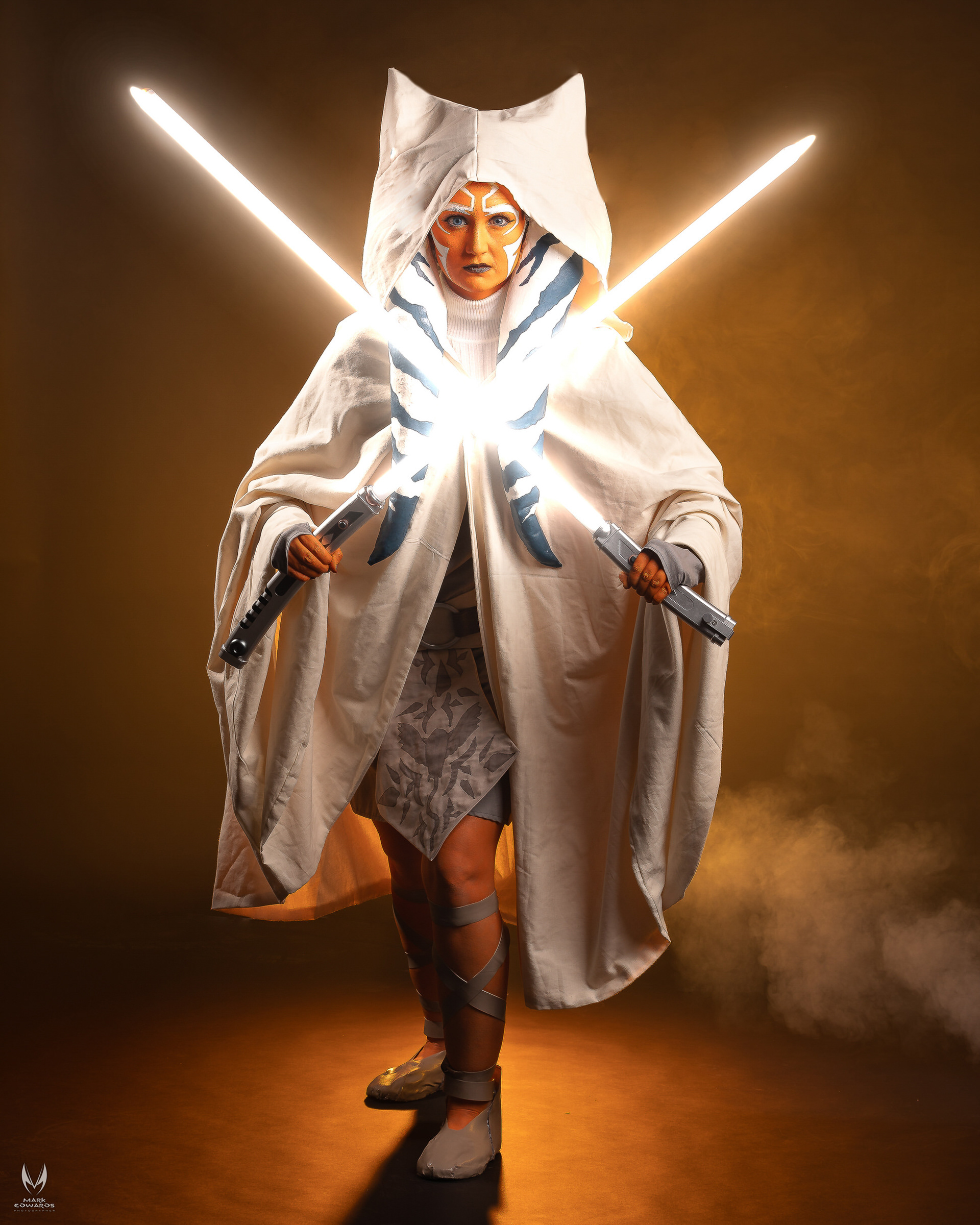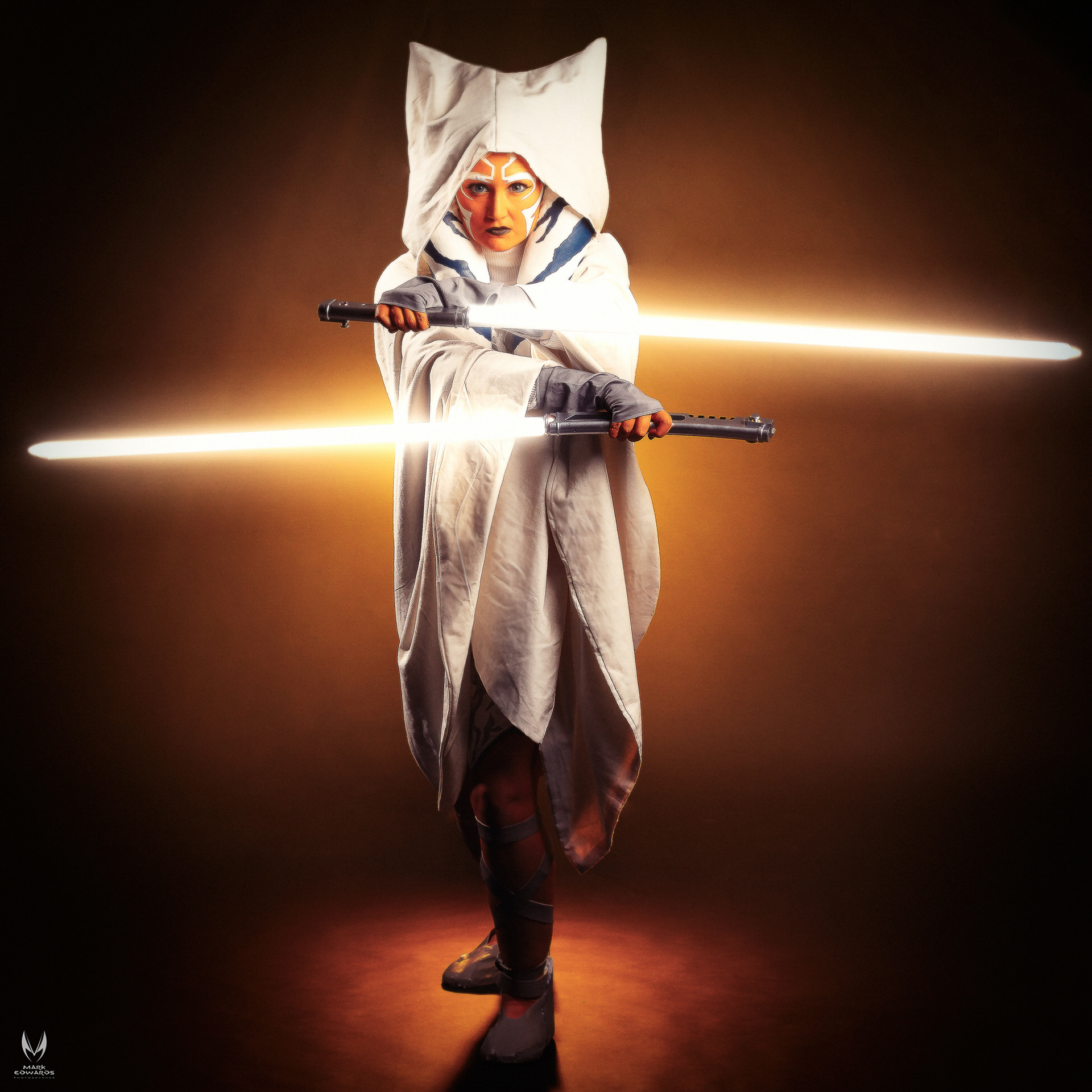 I'm very excited to share a few photos from my Blade Runner inspired photo session with @alphaignition and @rei.kennex.cosplay in their amazing cosplay.  It was so much fun to explore the iconic Neo Noir look with them.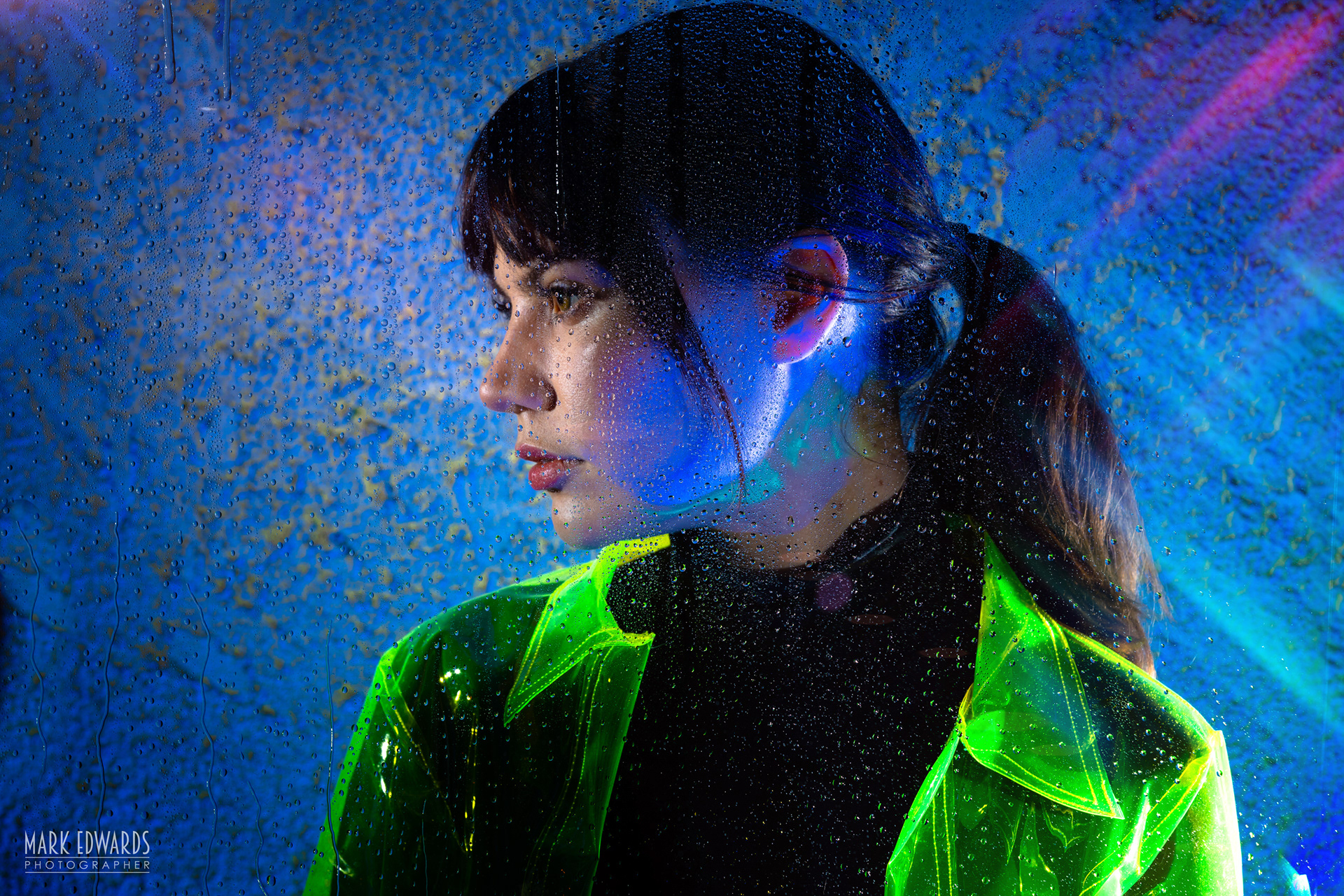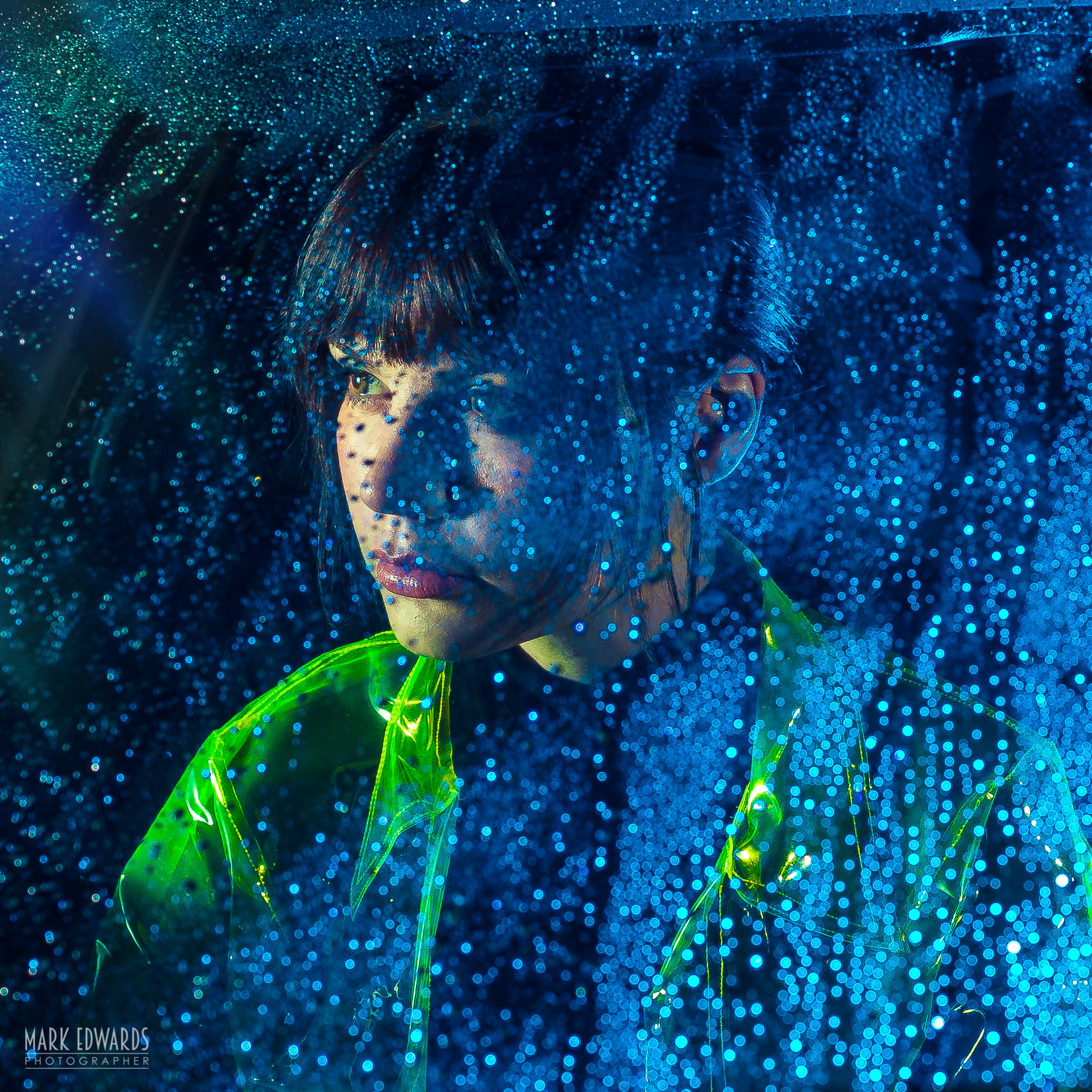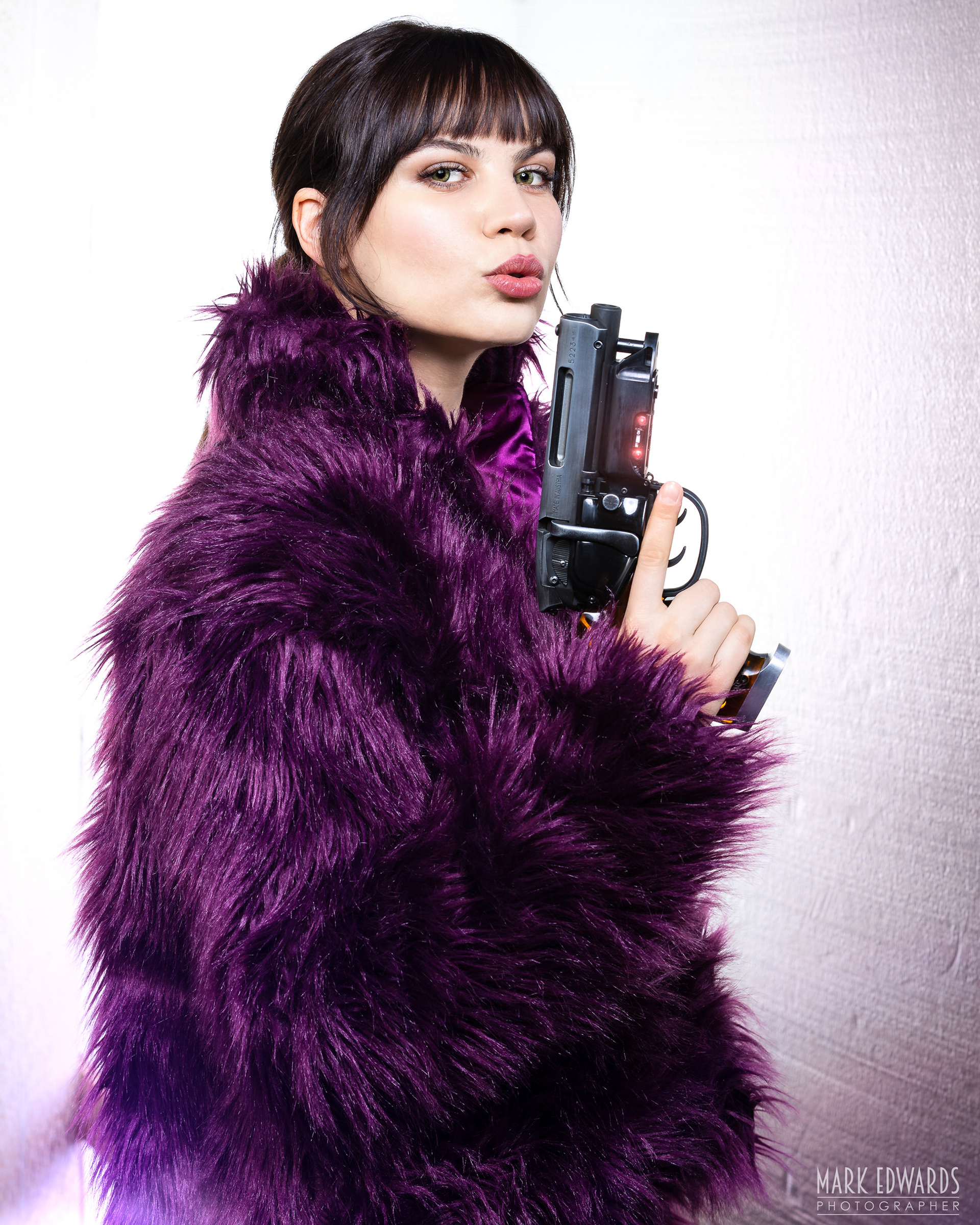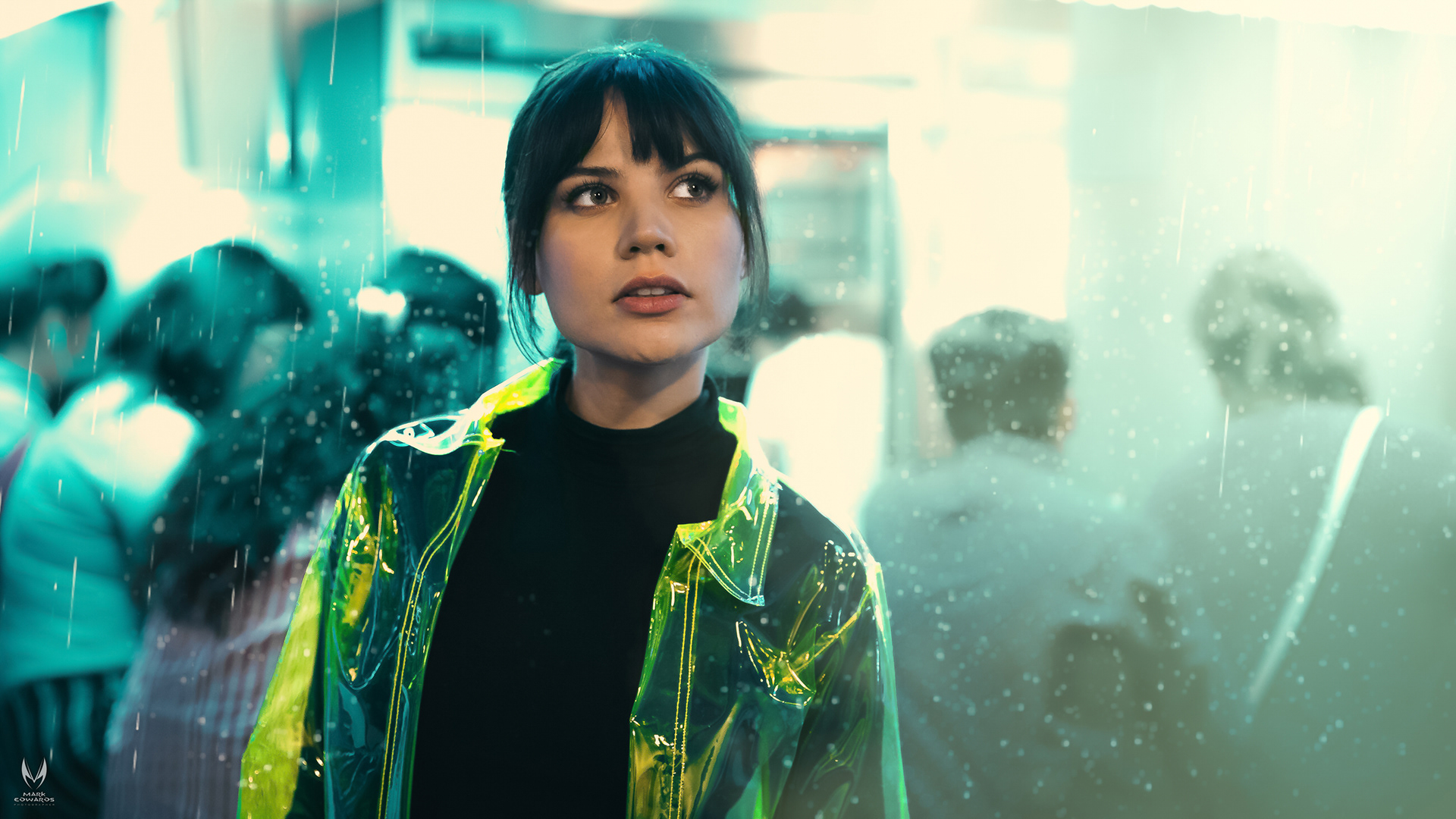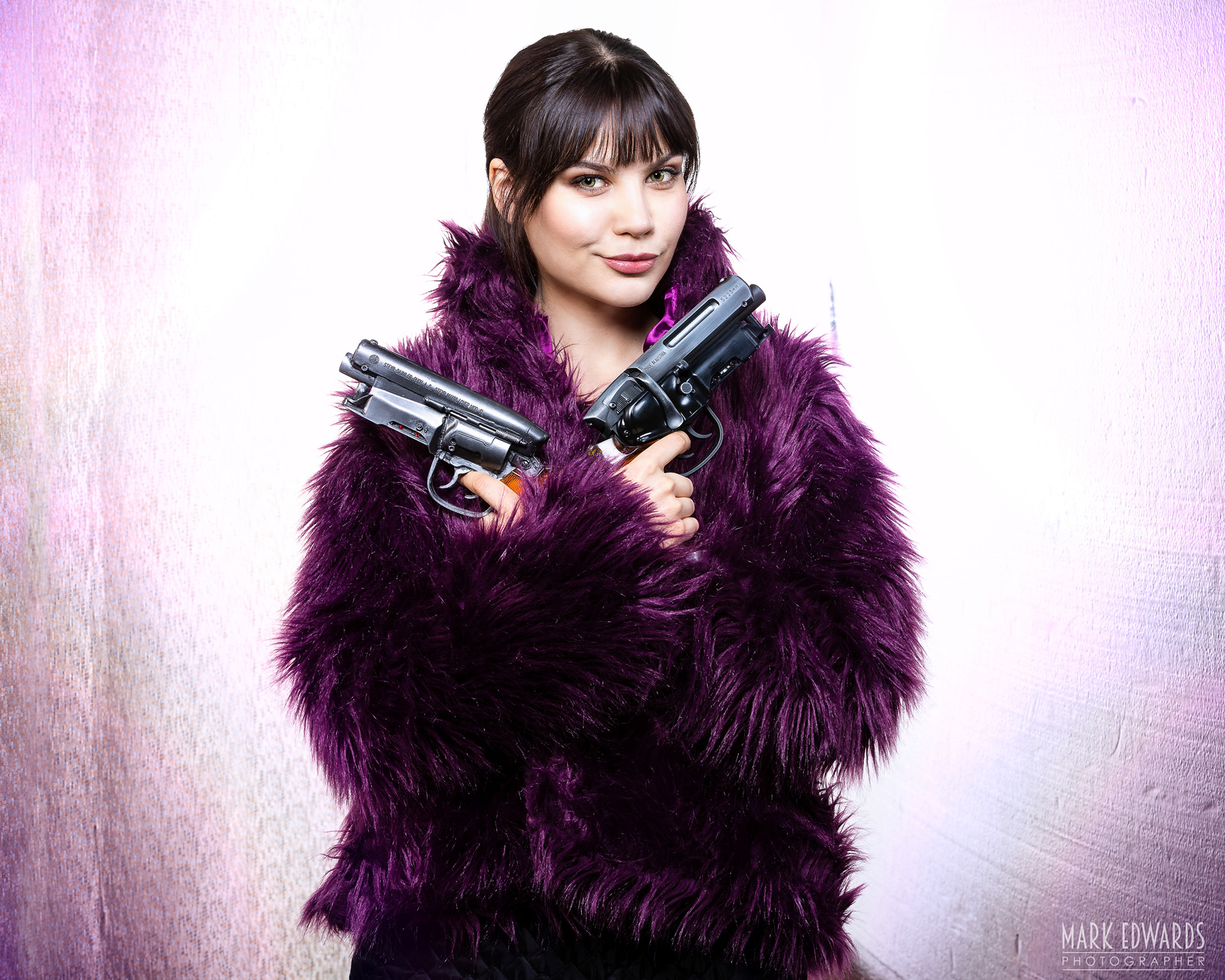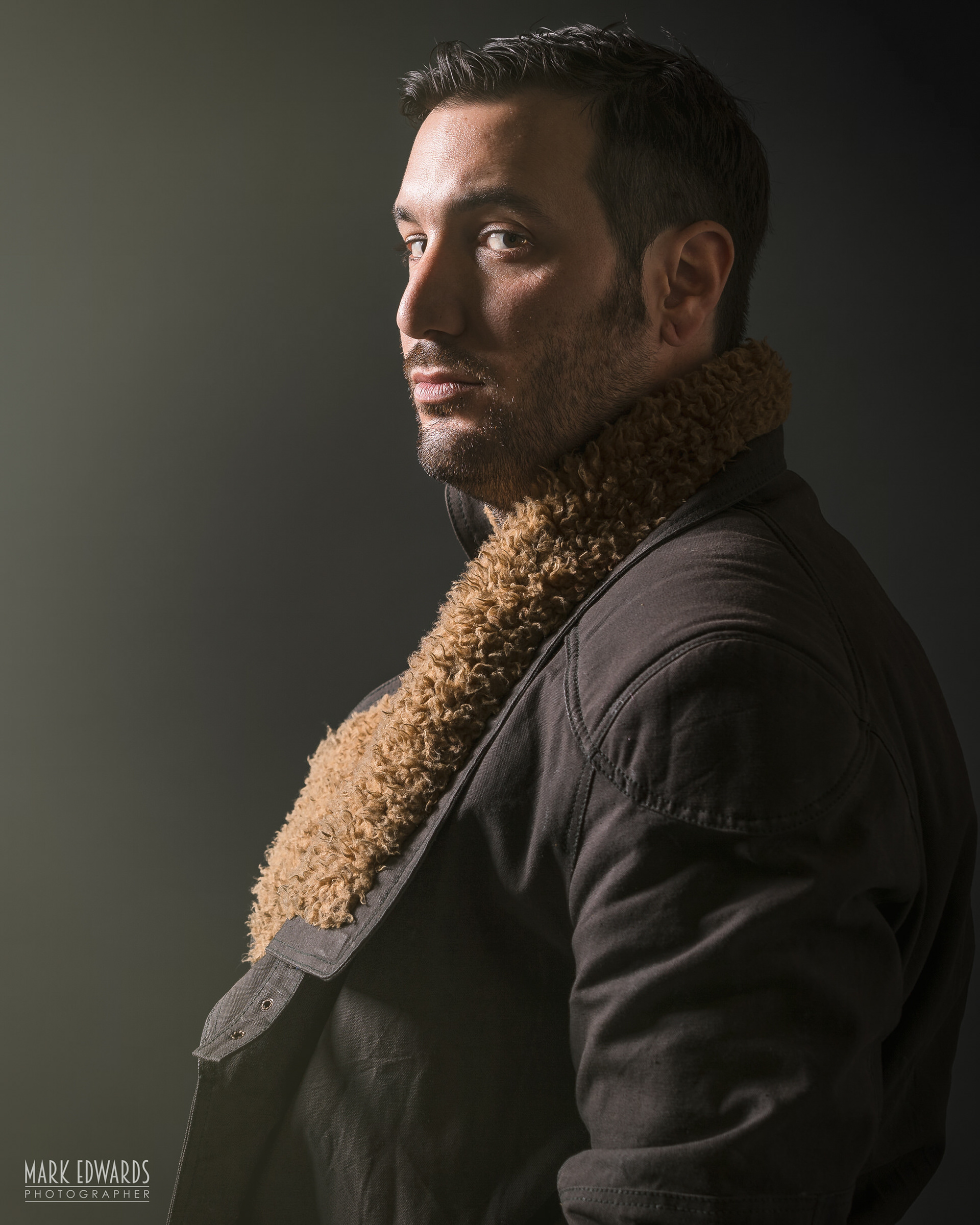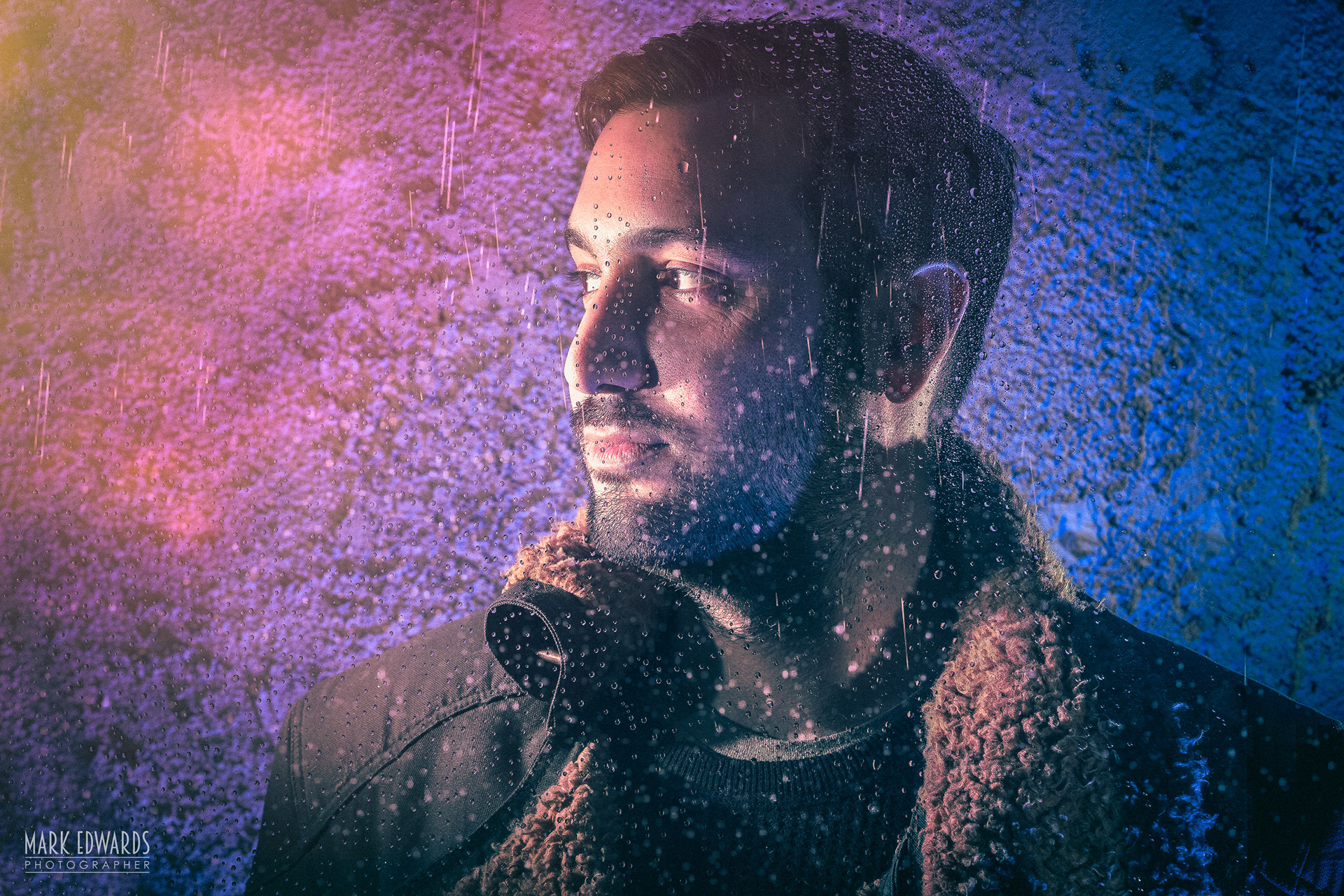 Rey & Ben versus the Praetorian Guards - The Last Jedi photoshoot featuring Jonathan Kerr, William Glasgow, Daniel Stonebreaker, Natalie Lucia, and John Rodriquez.  In studio photo by me with a bit of Lightroom and Photoshop for effects.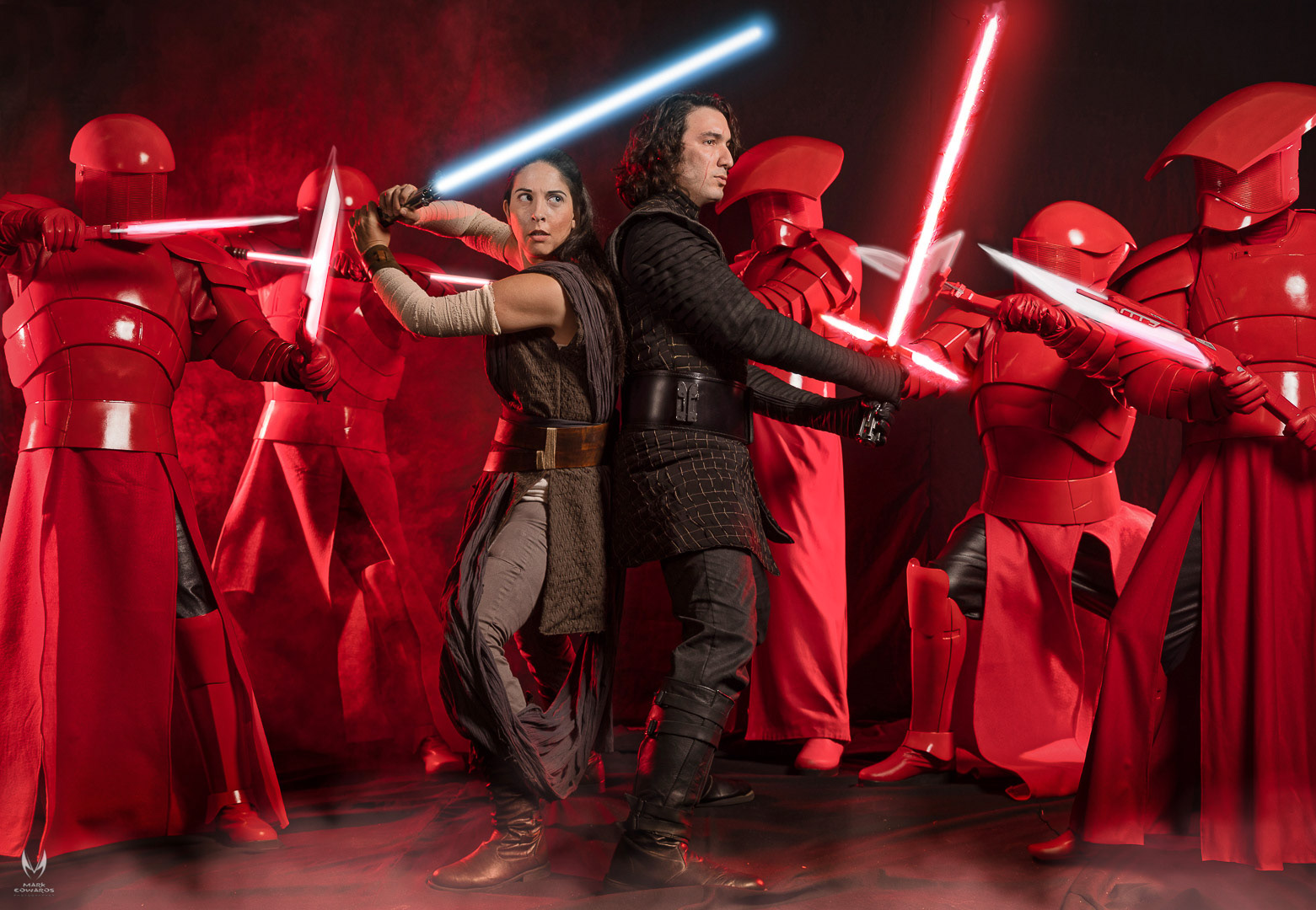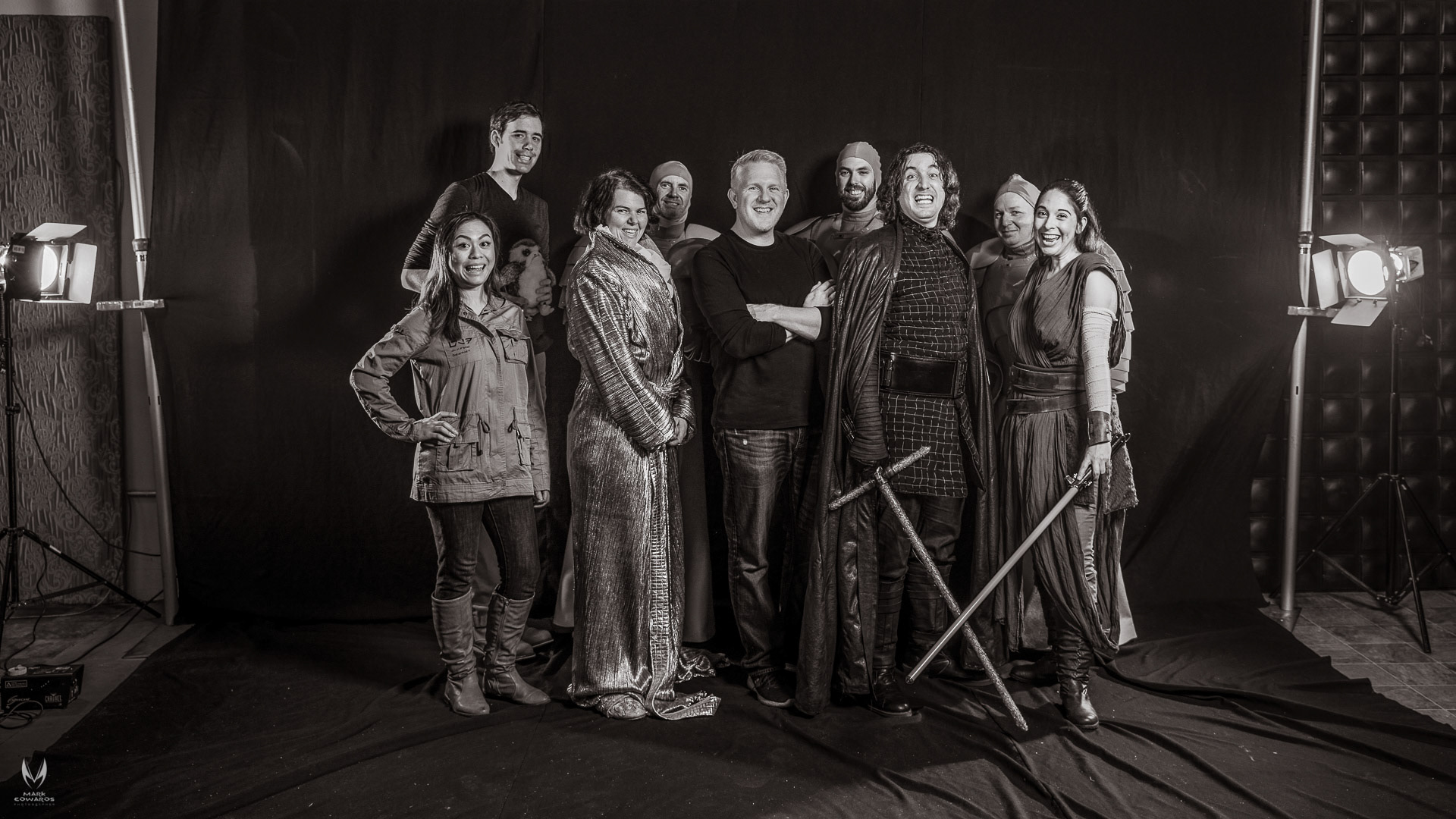 The Last Jedi - Vanity Fair "Inspired" Group Photo with members of The Rebel Legion and 501st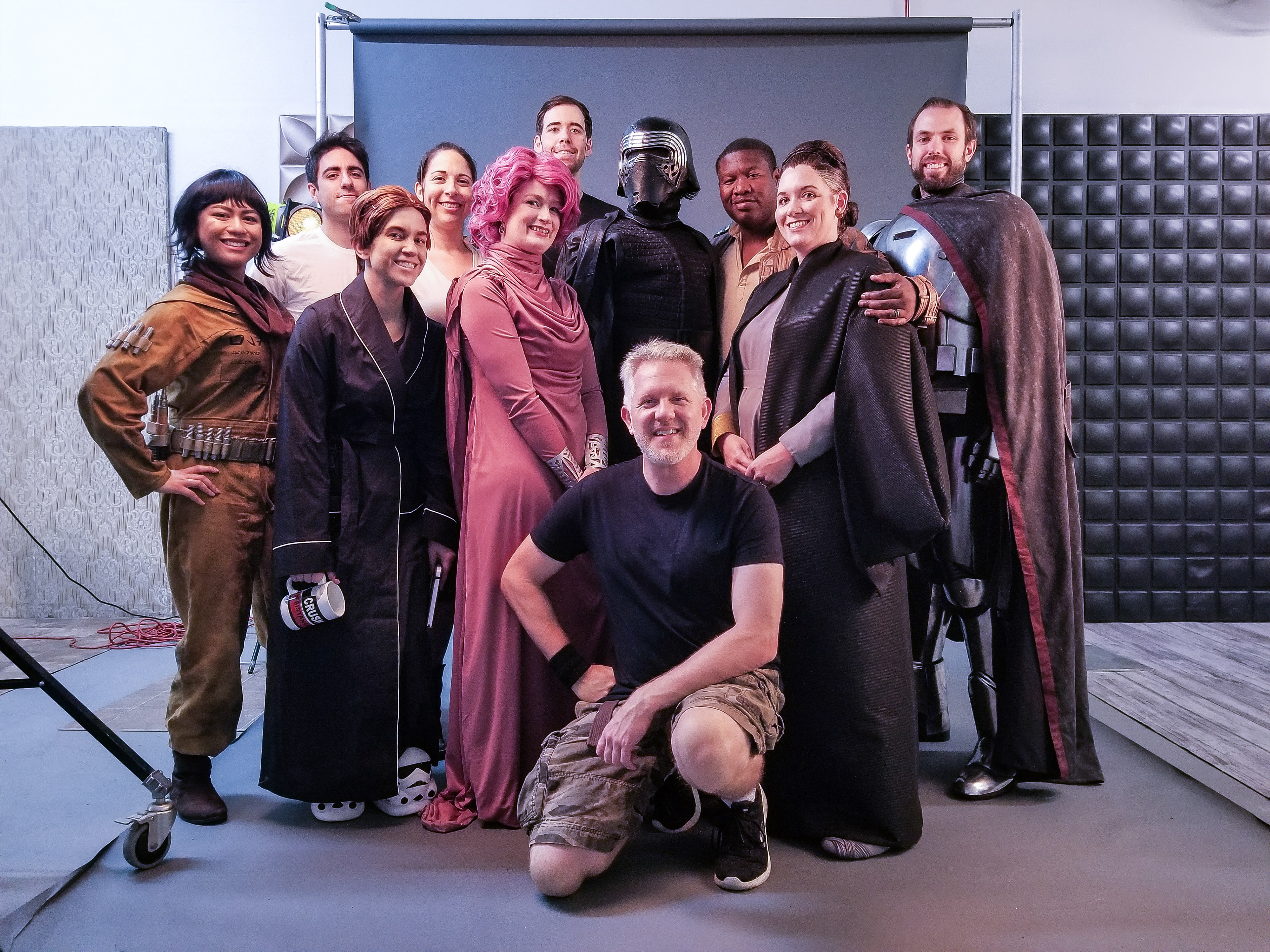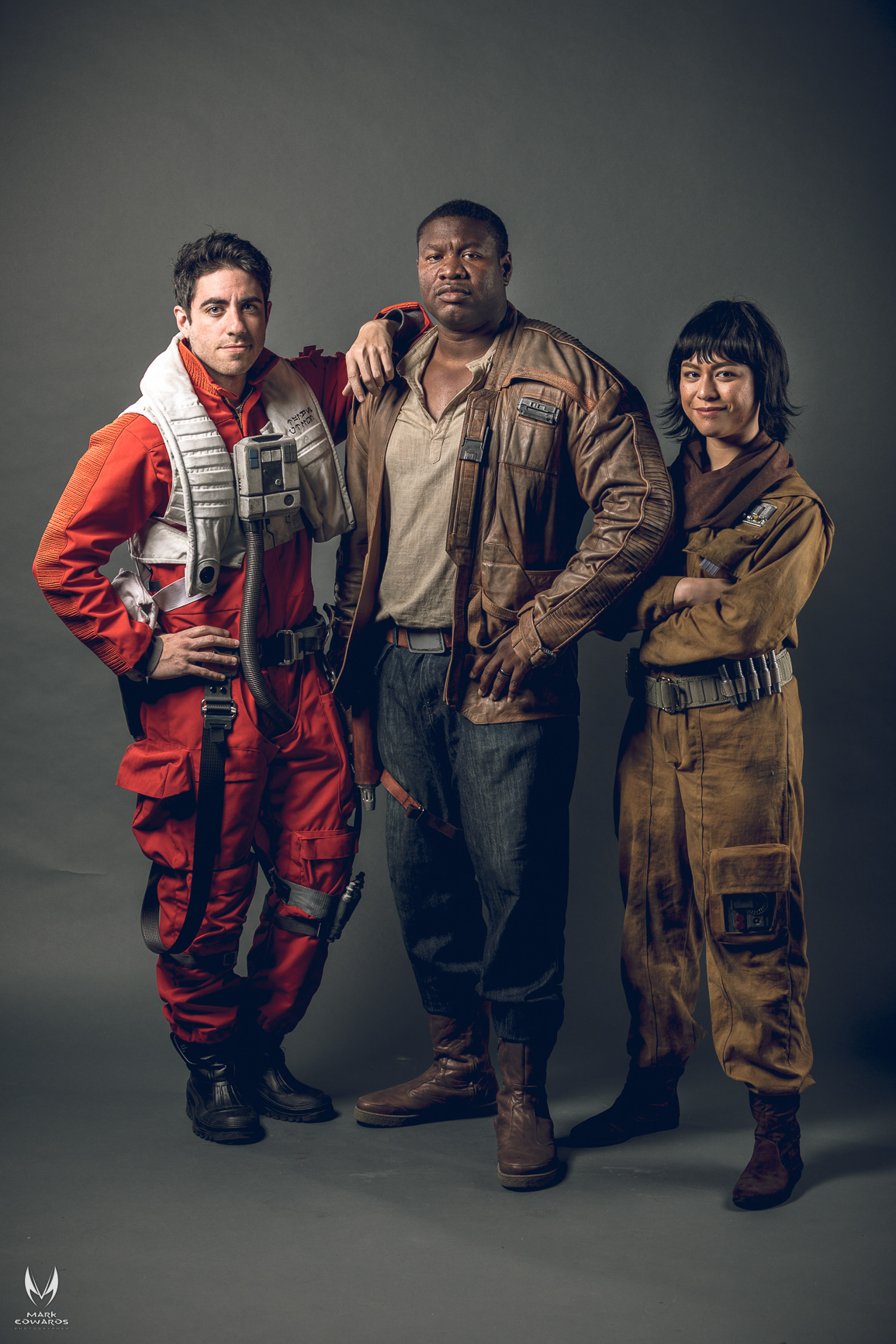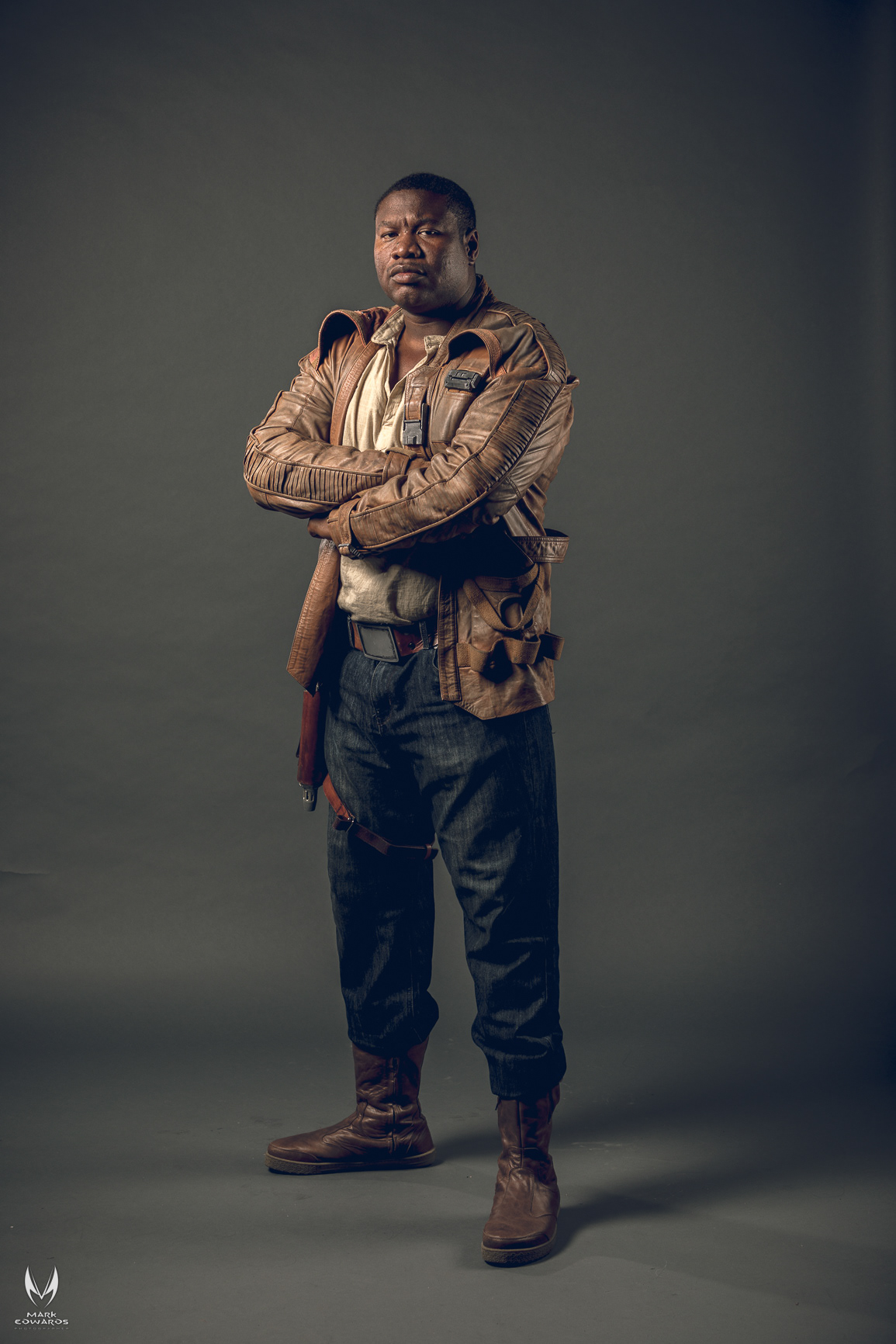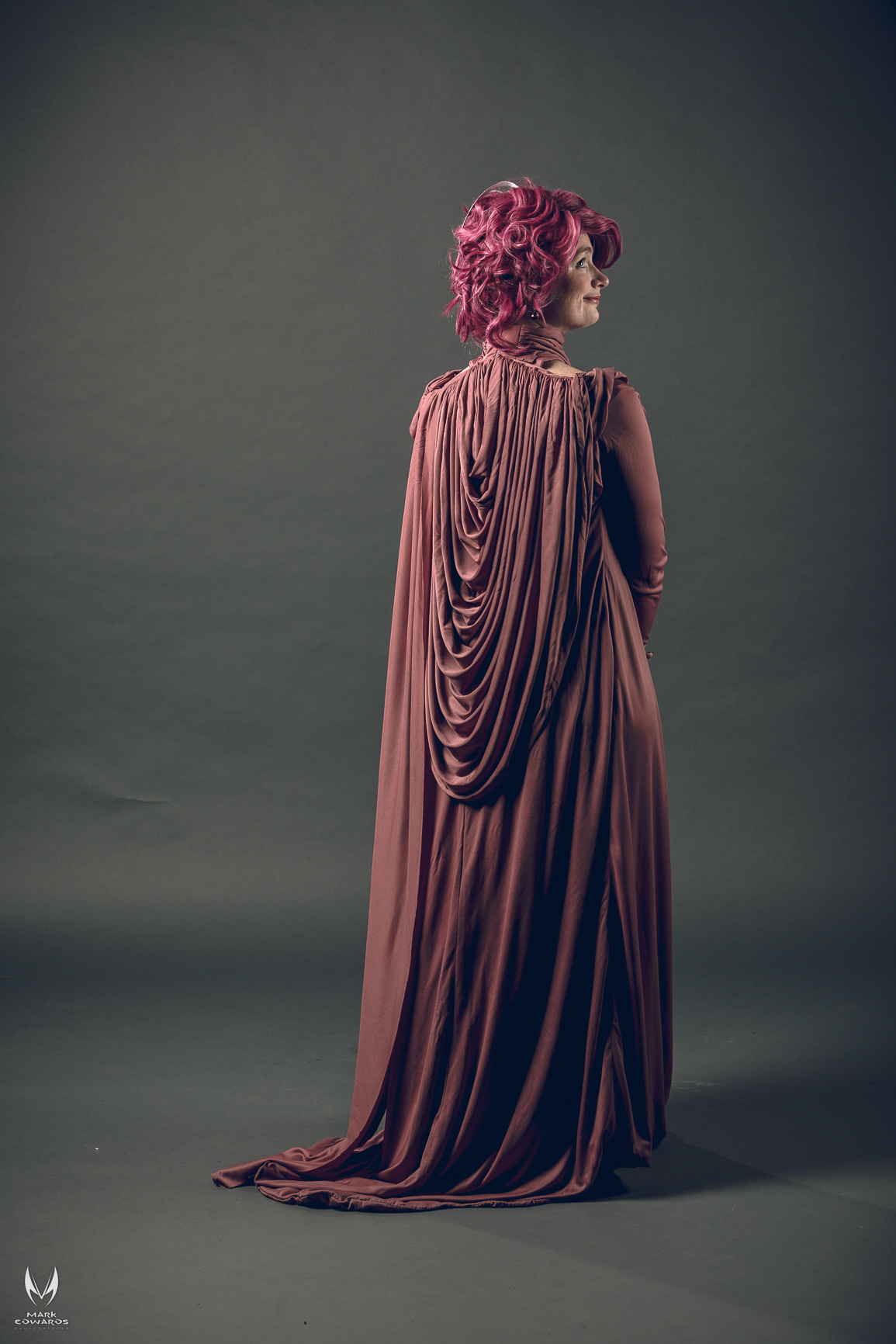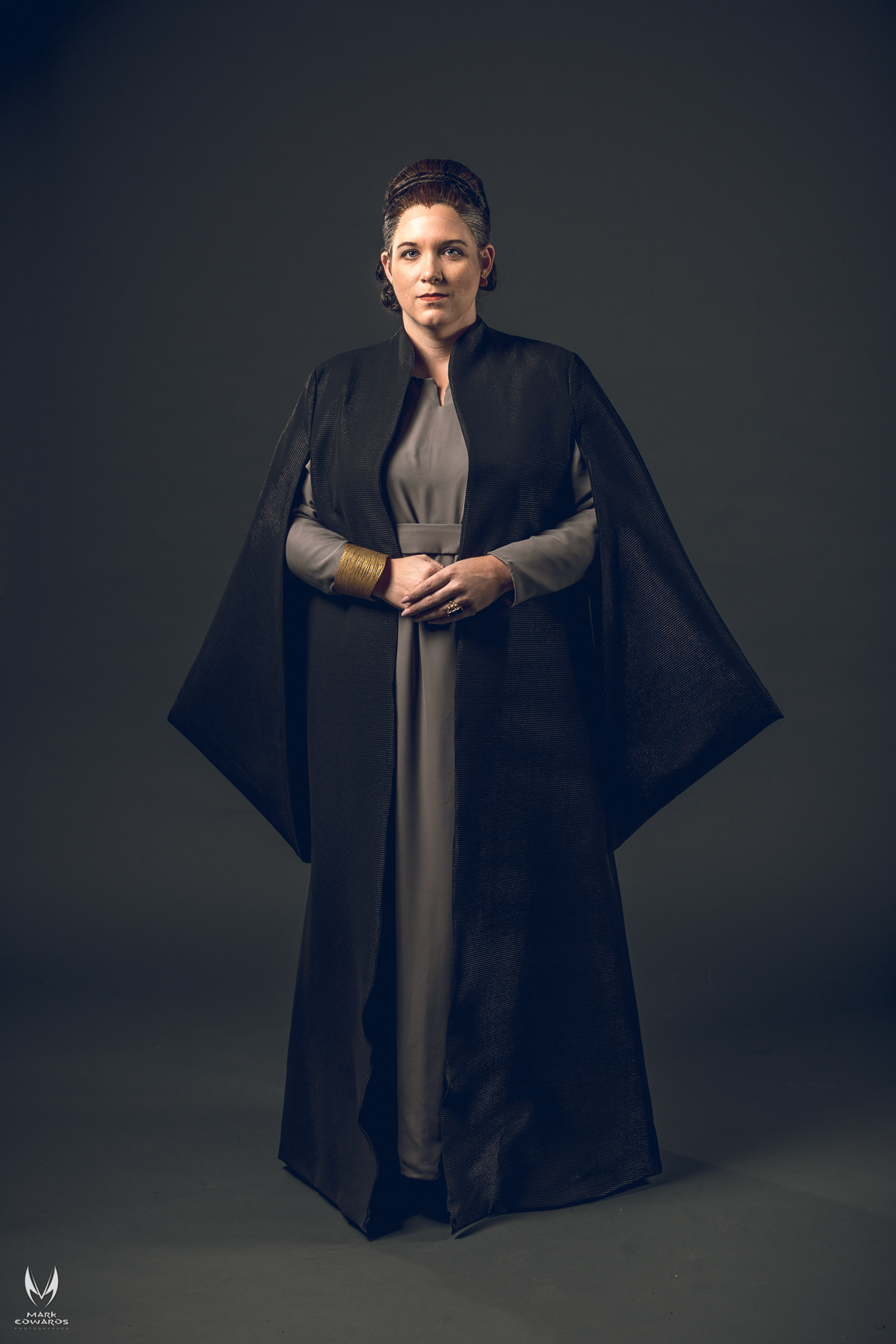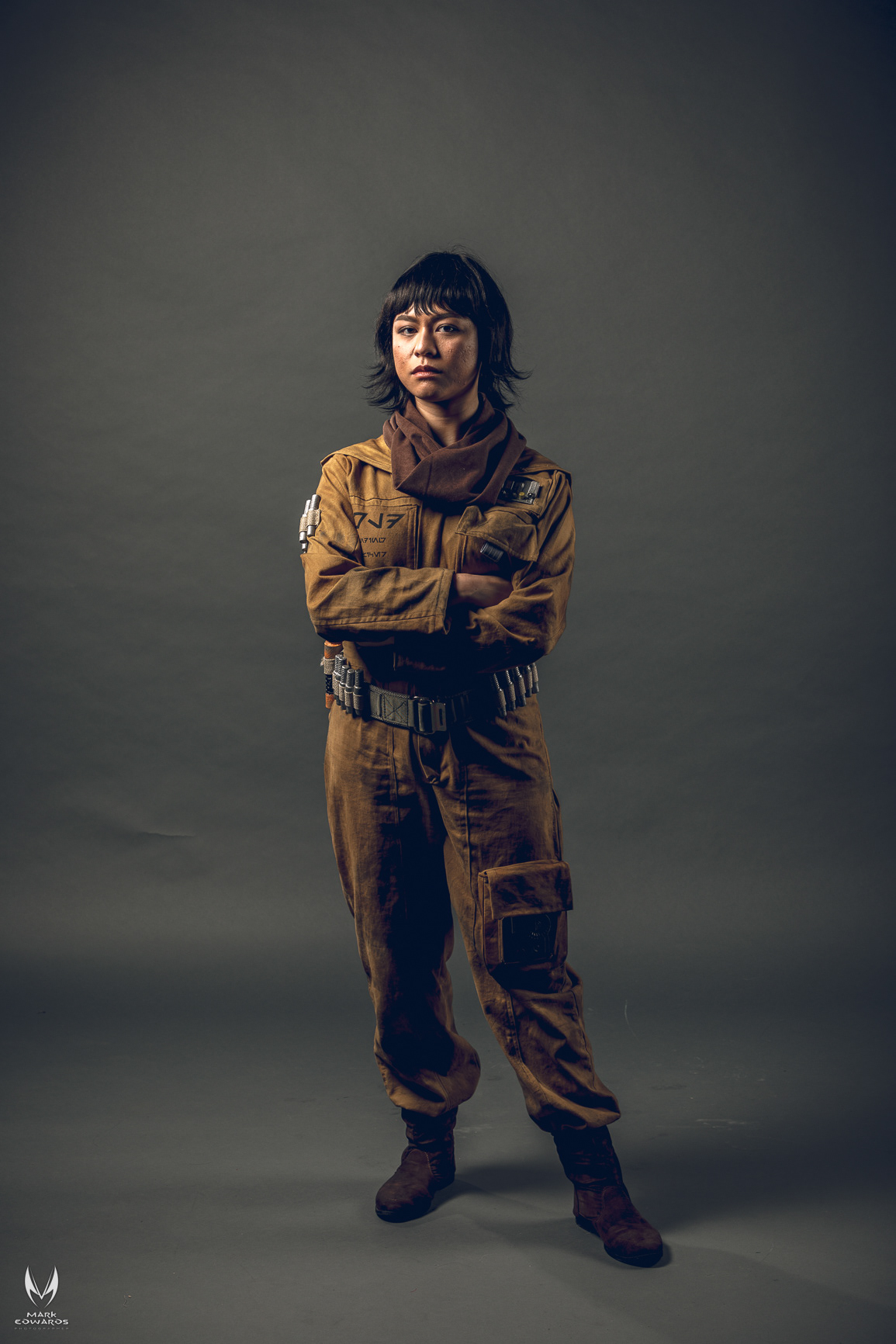 Over the years, I've shot several Star Wars inspired shoots with members from costuming groups like the Rebel Legion and 501st (both on location and in the studio).  This shoot pays tribute to characters & costumes in The Last Jedi, inspired in the Vanity Fair style design.
The photoshoot was a three light set up and with a grey backdrop.  In order to achieve the panoramic fold out style, everyone was shot in small groups or individually and later stitched together for the final fold out group imag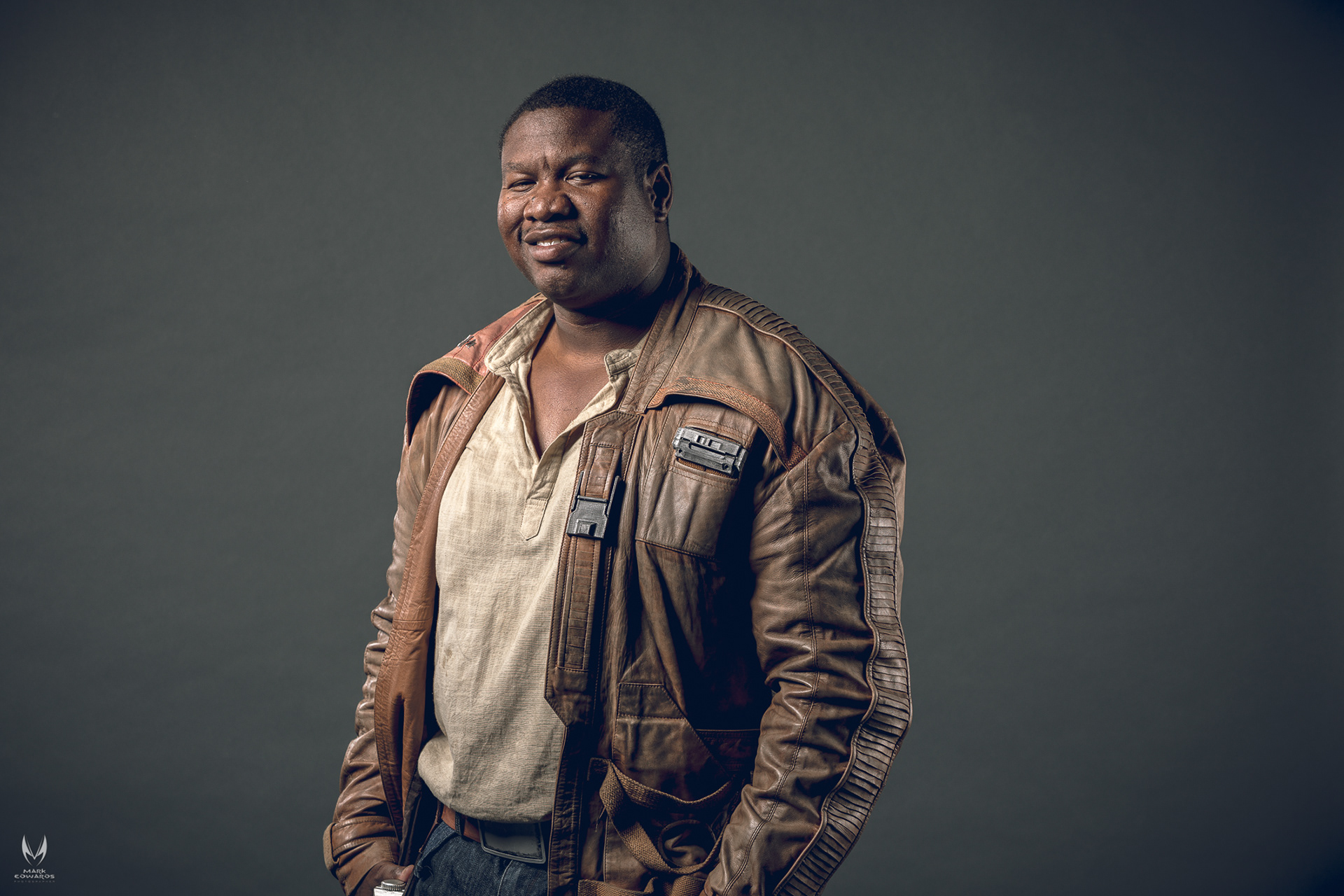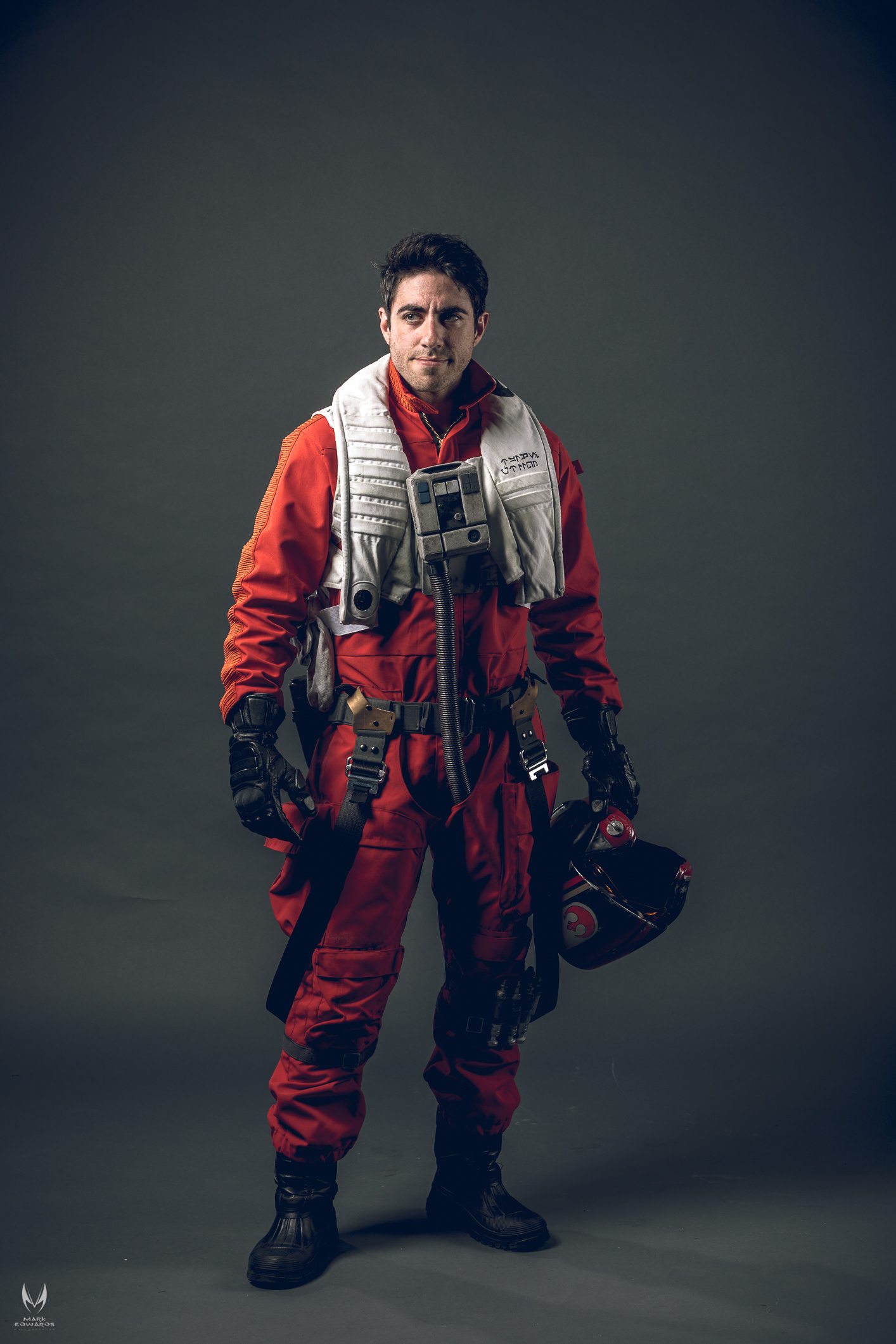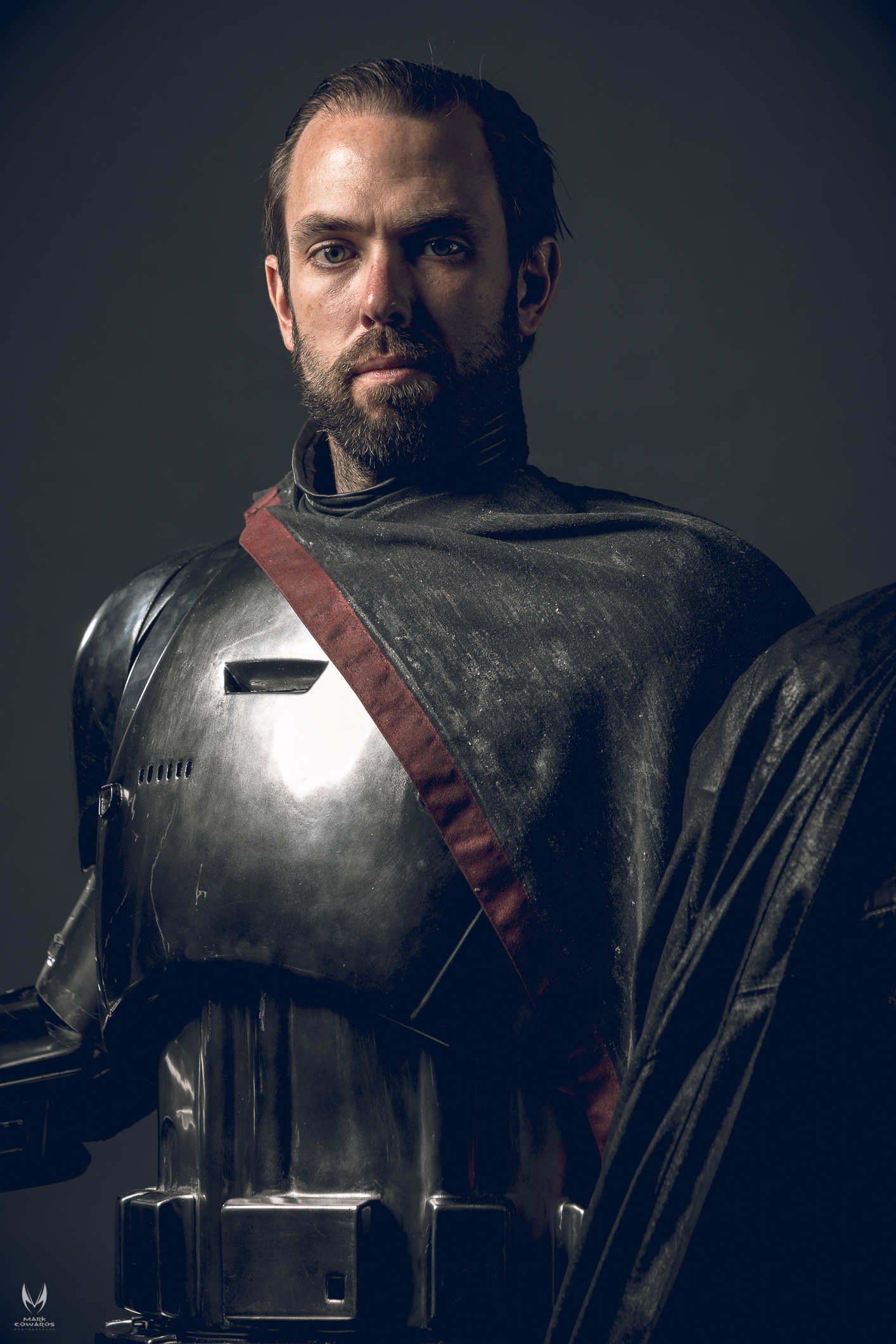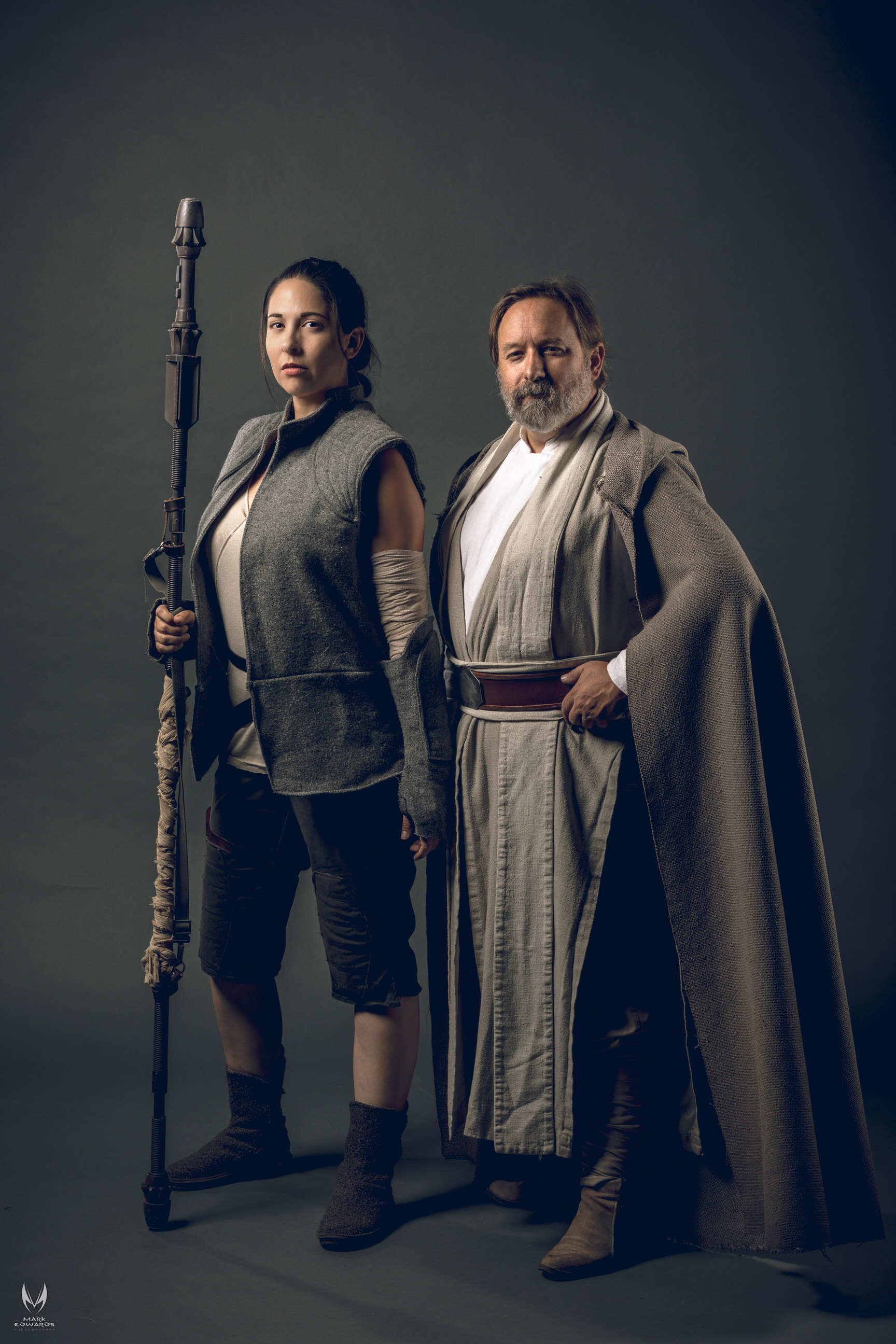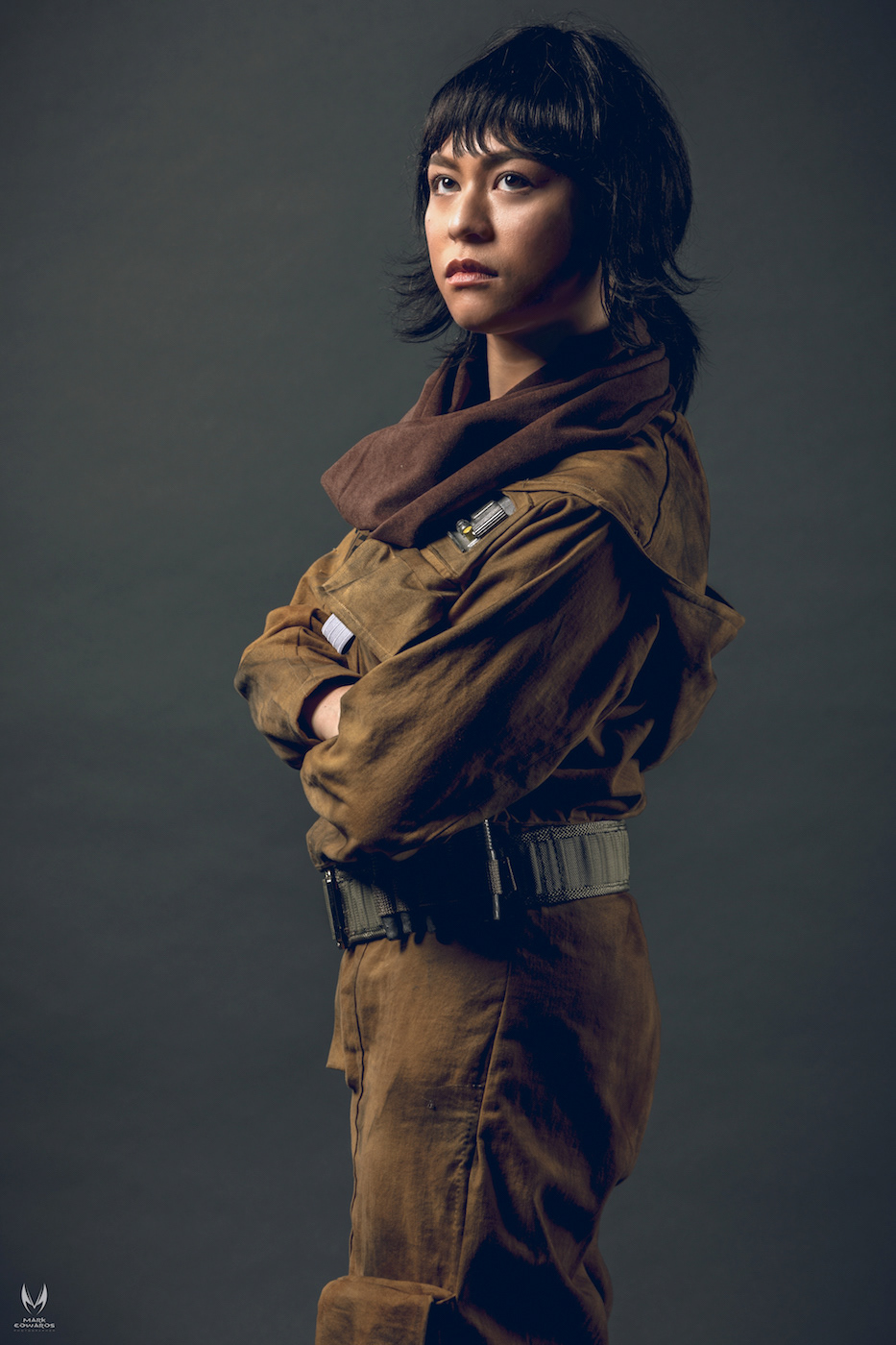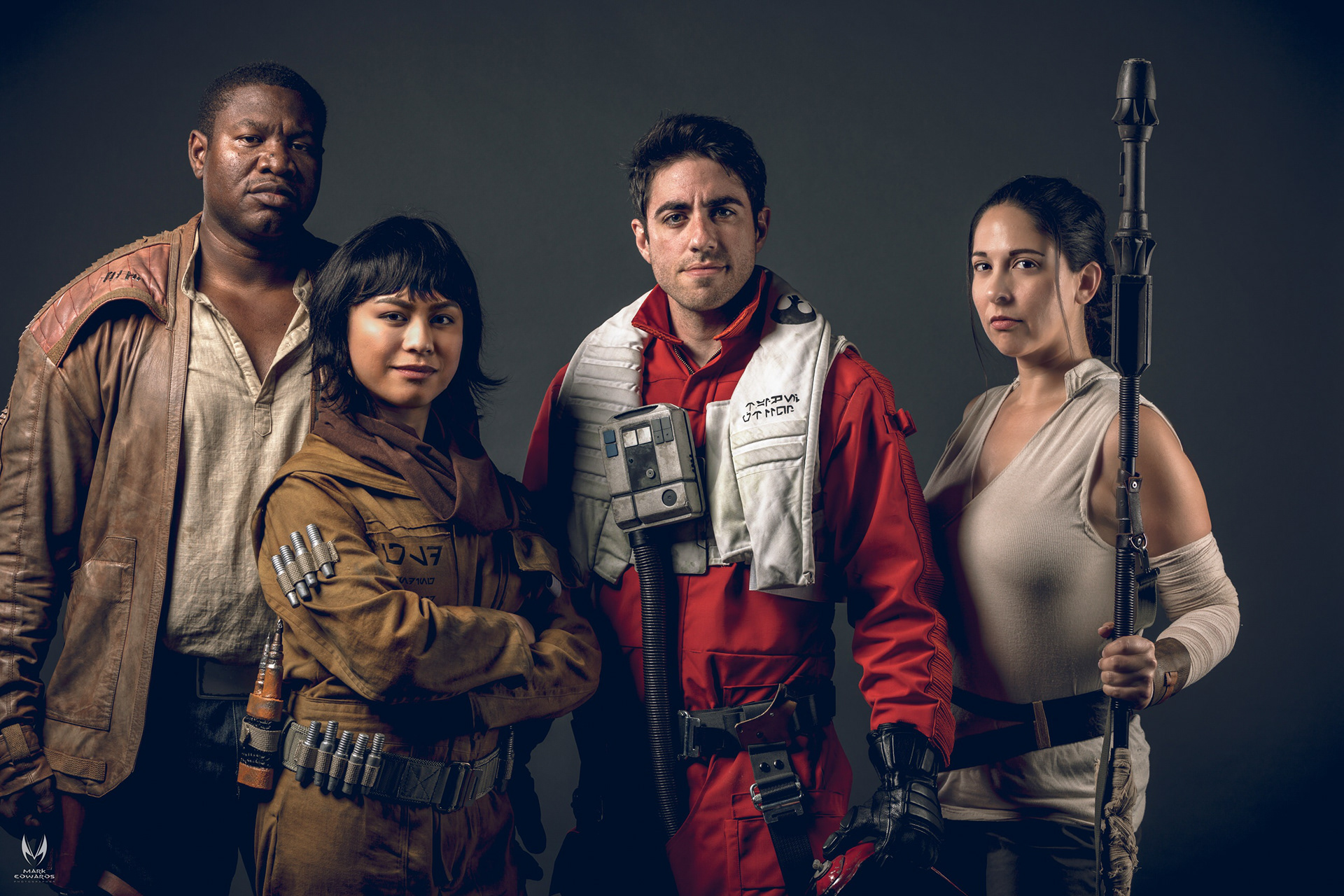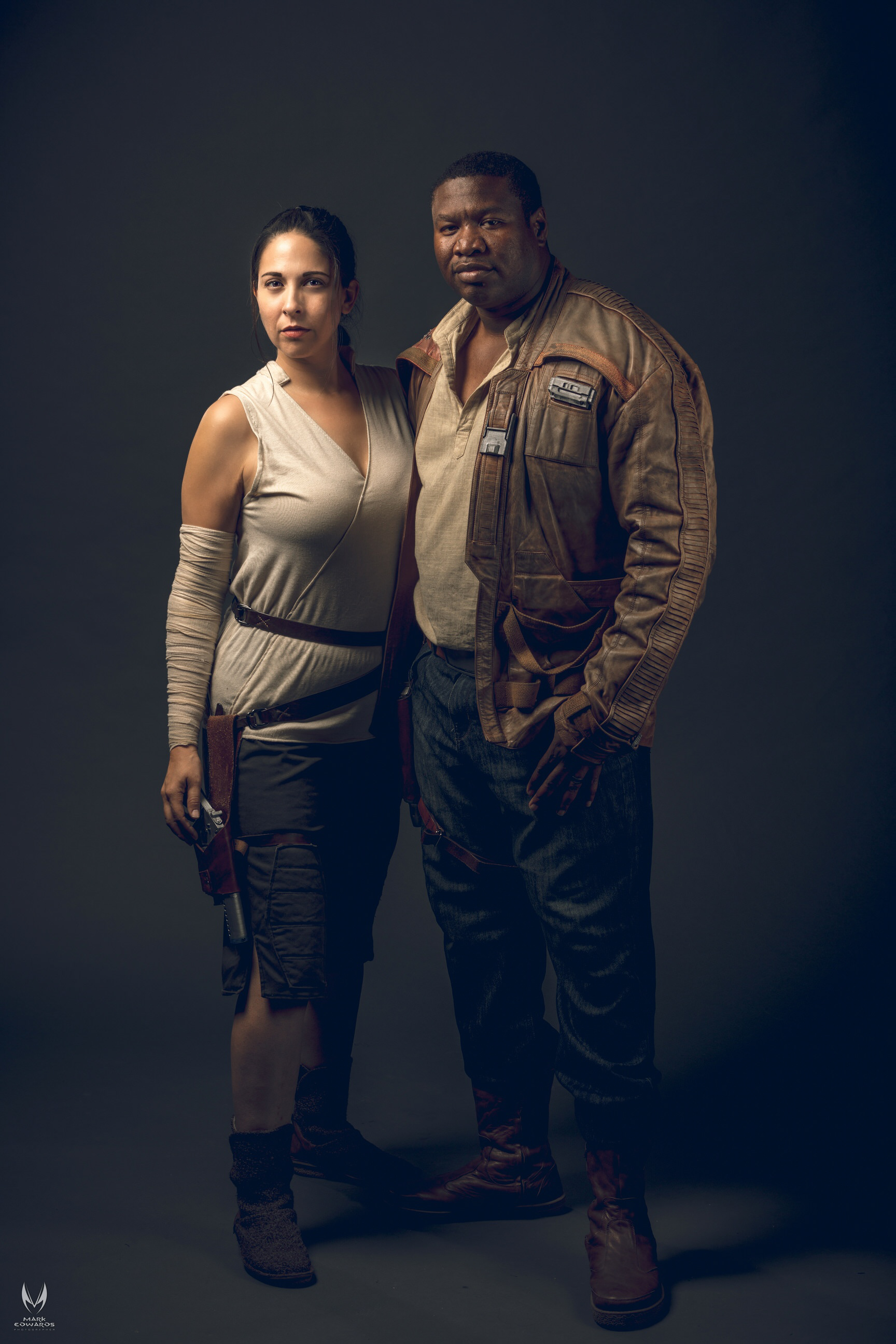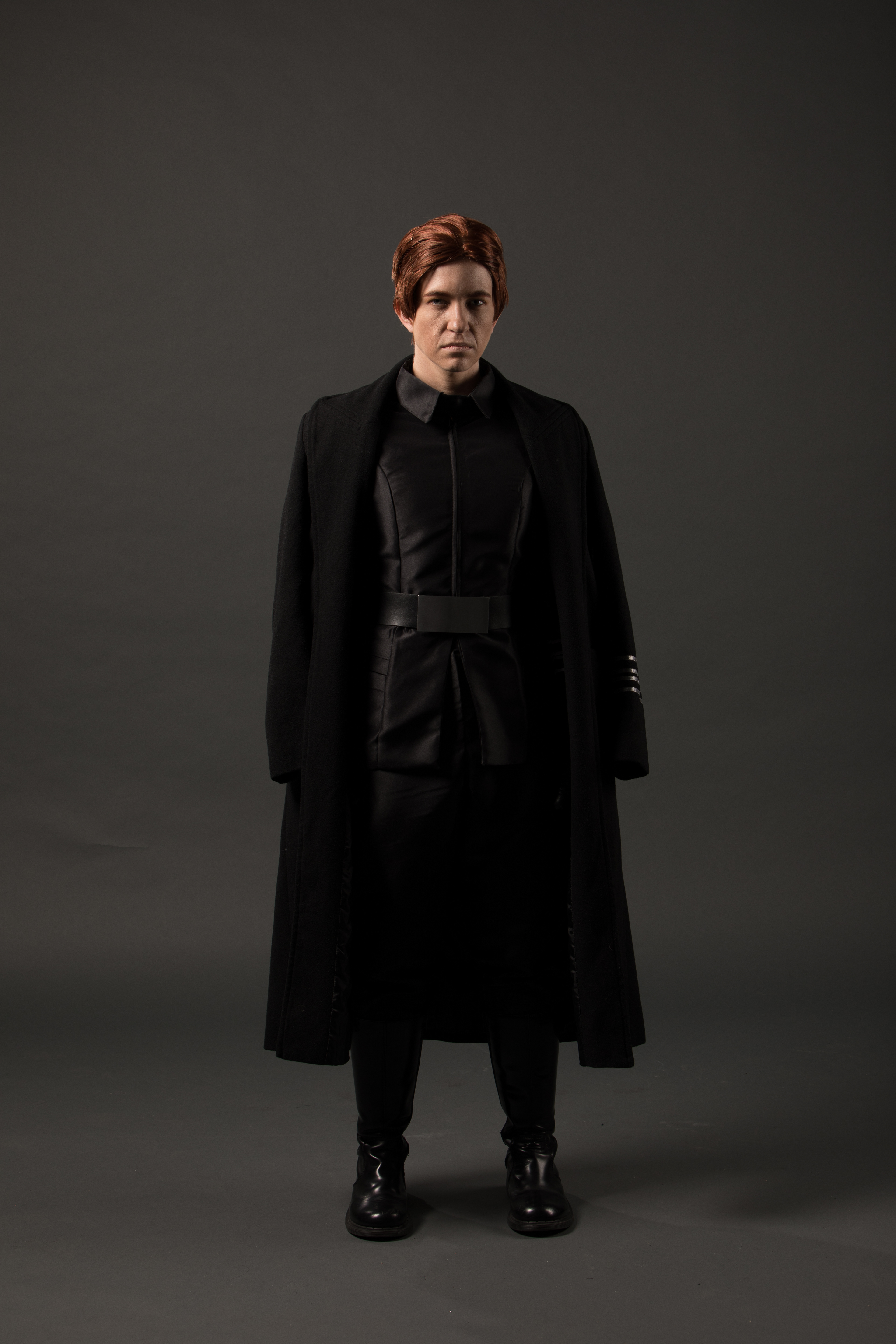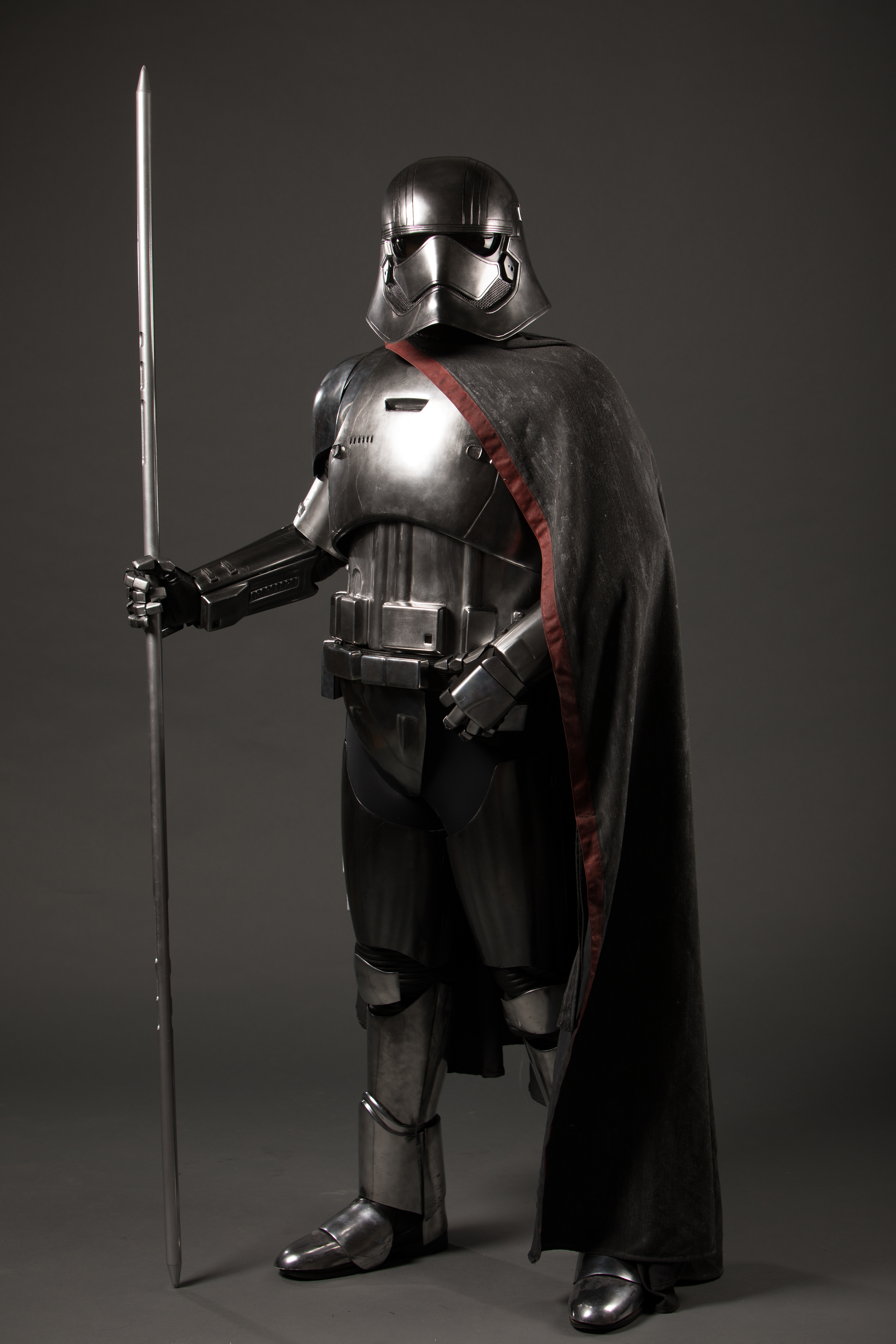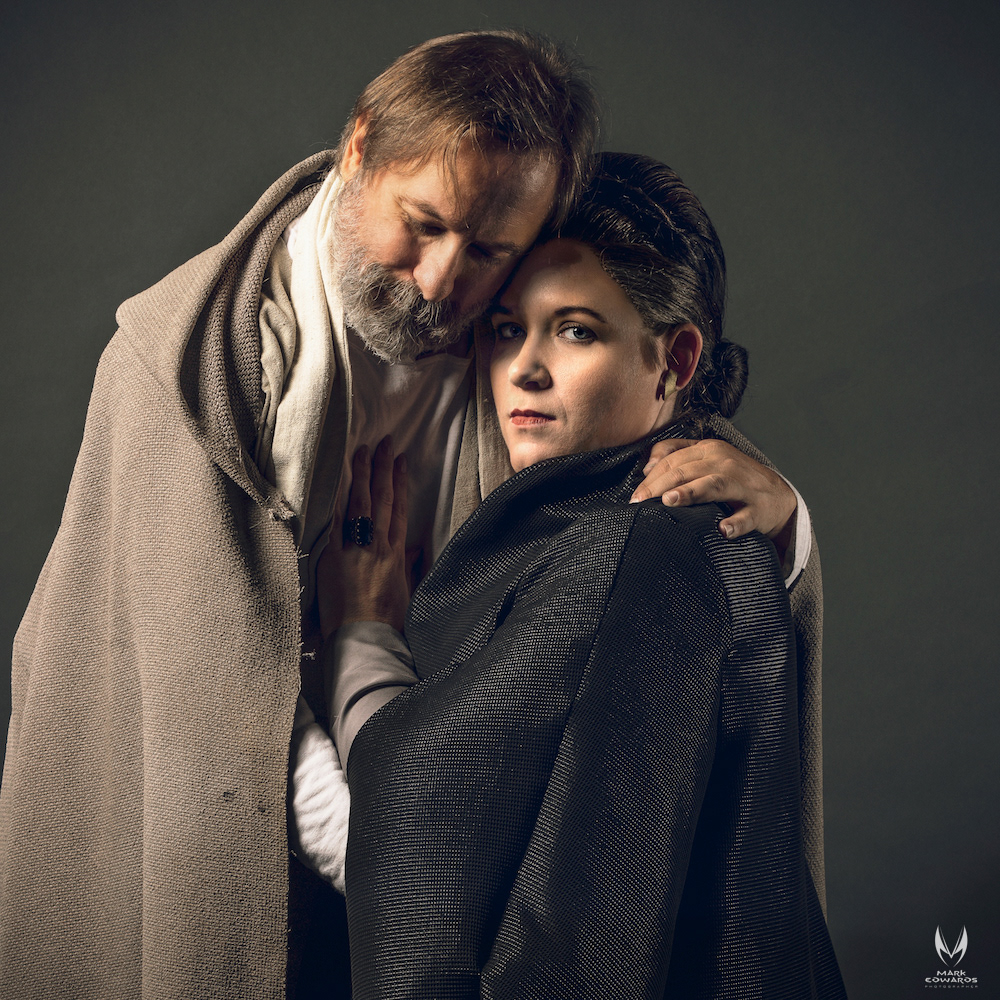 Contract Photographer for Reed Pop - New York Comic Con & Star Wars Celebration
​​​​​​​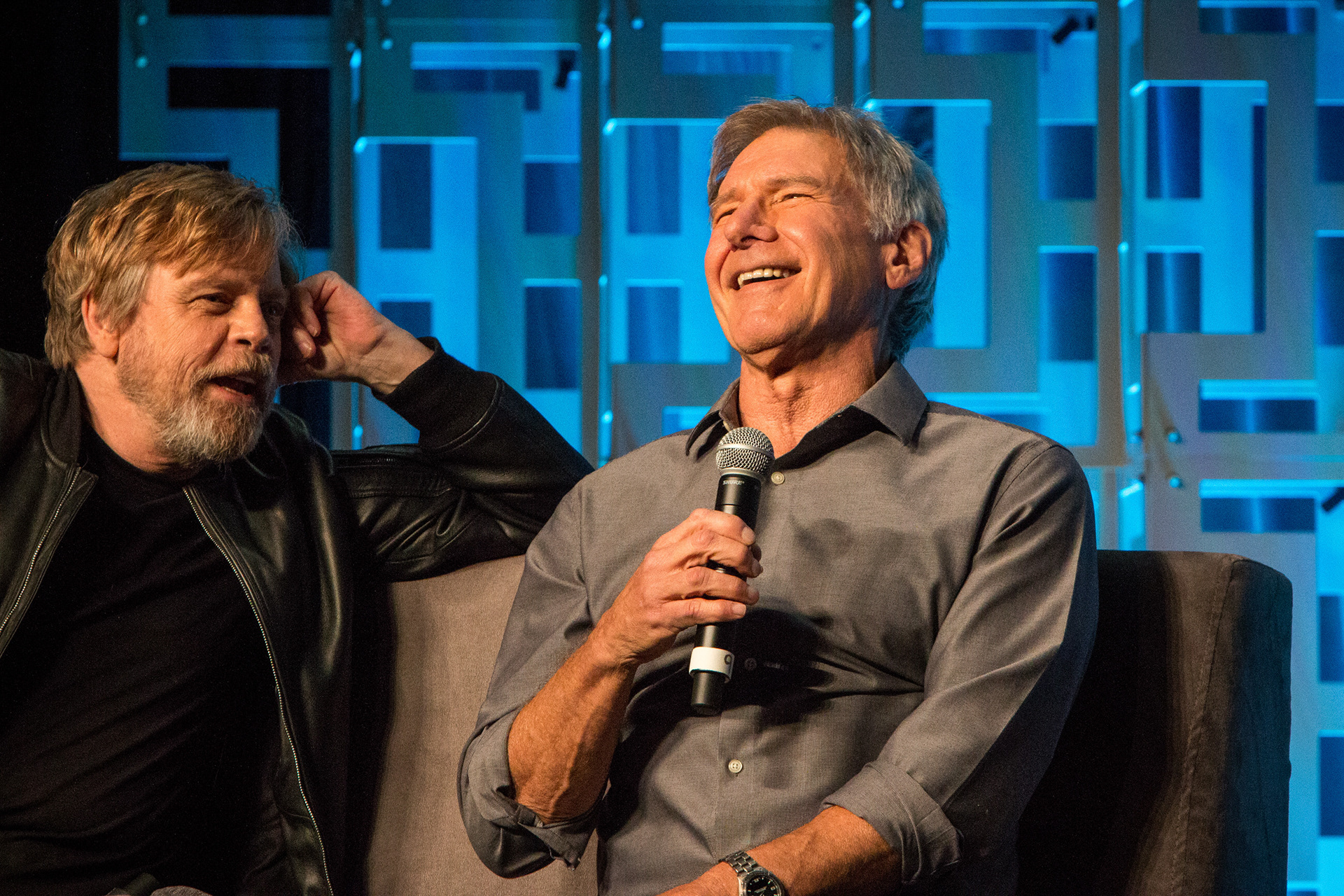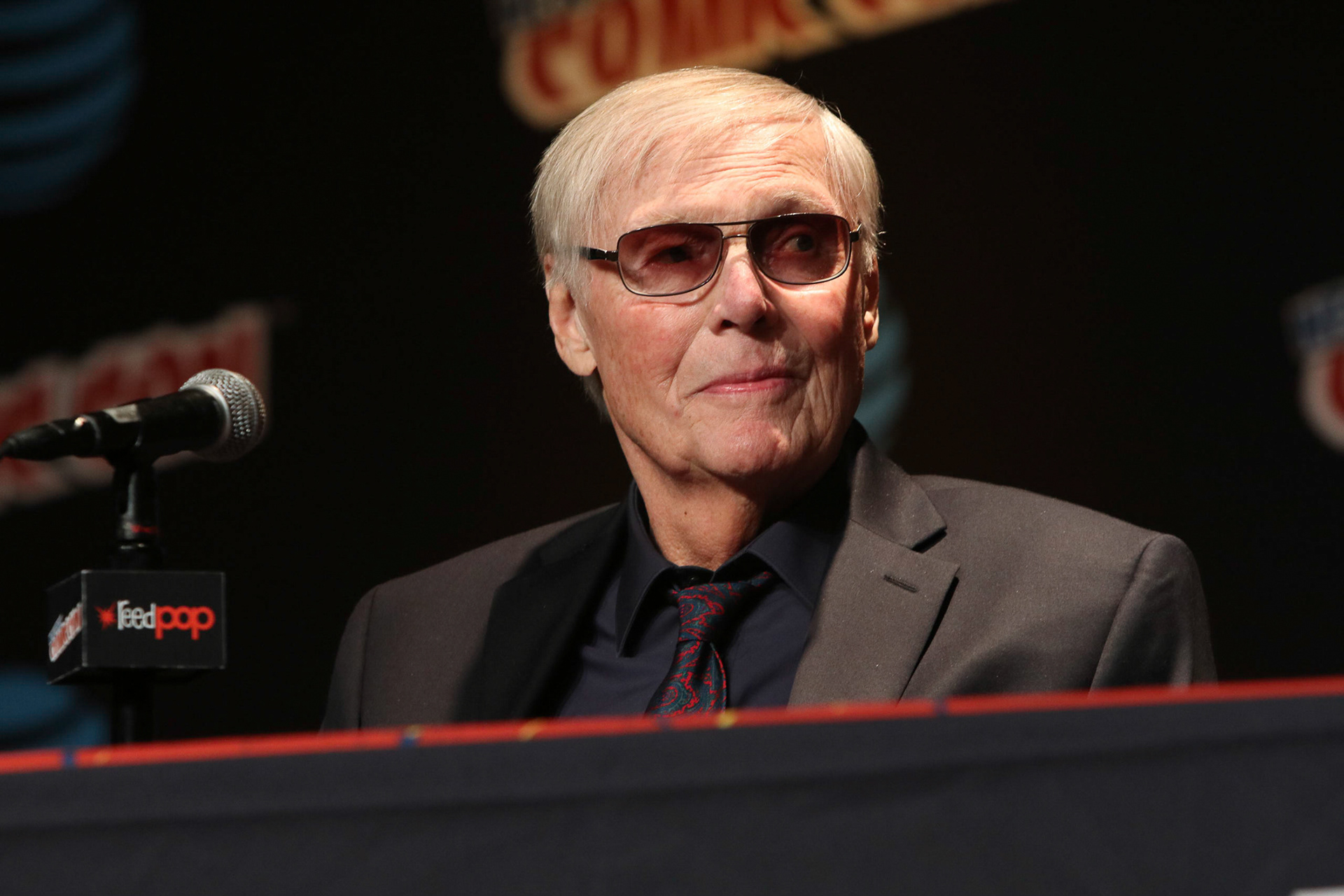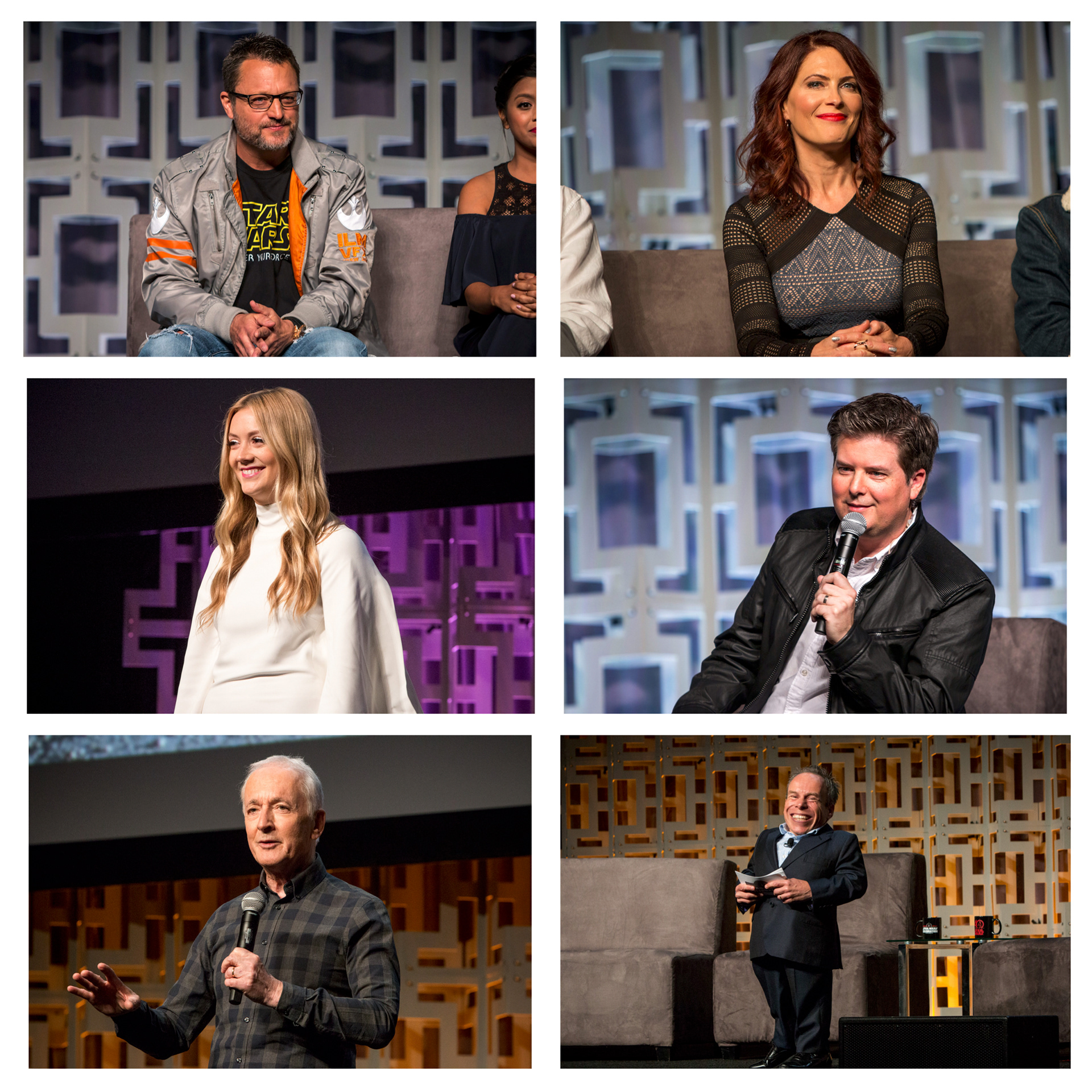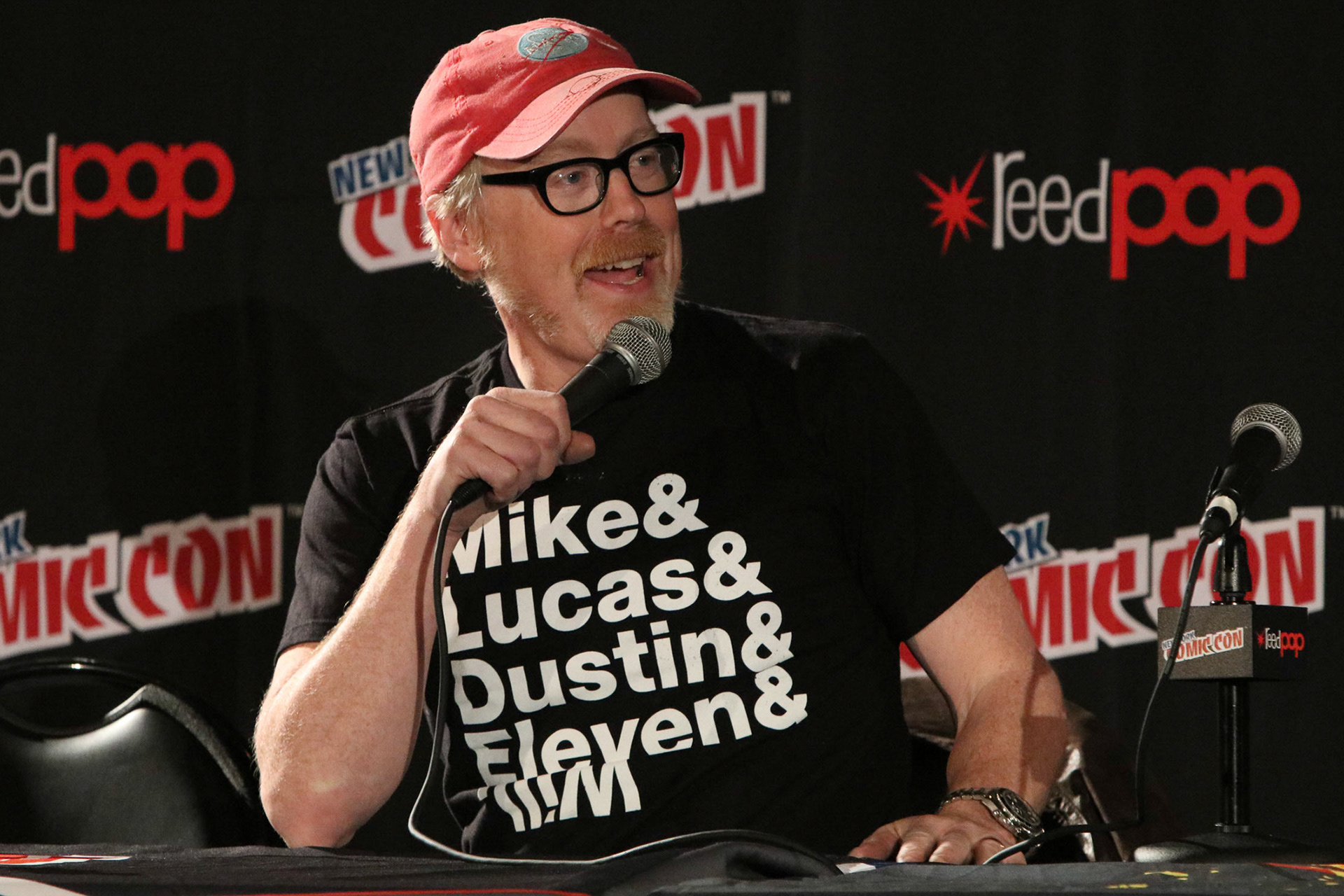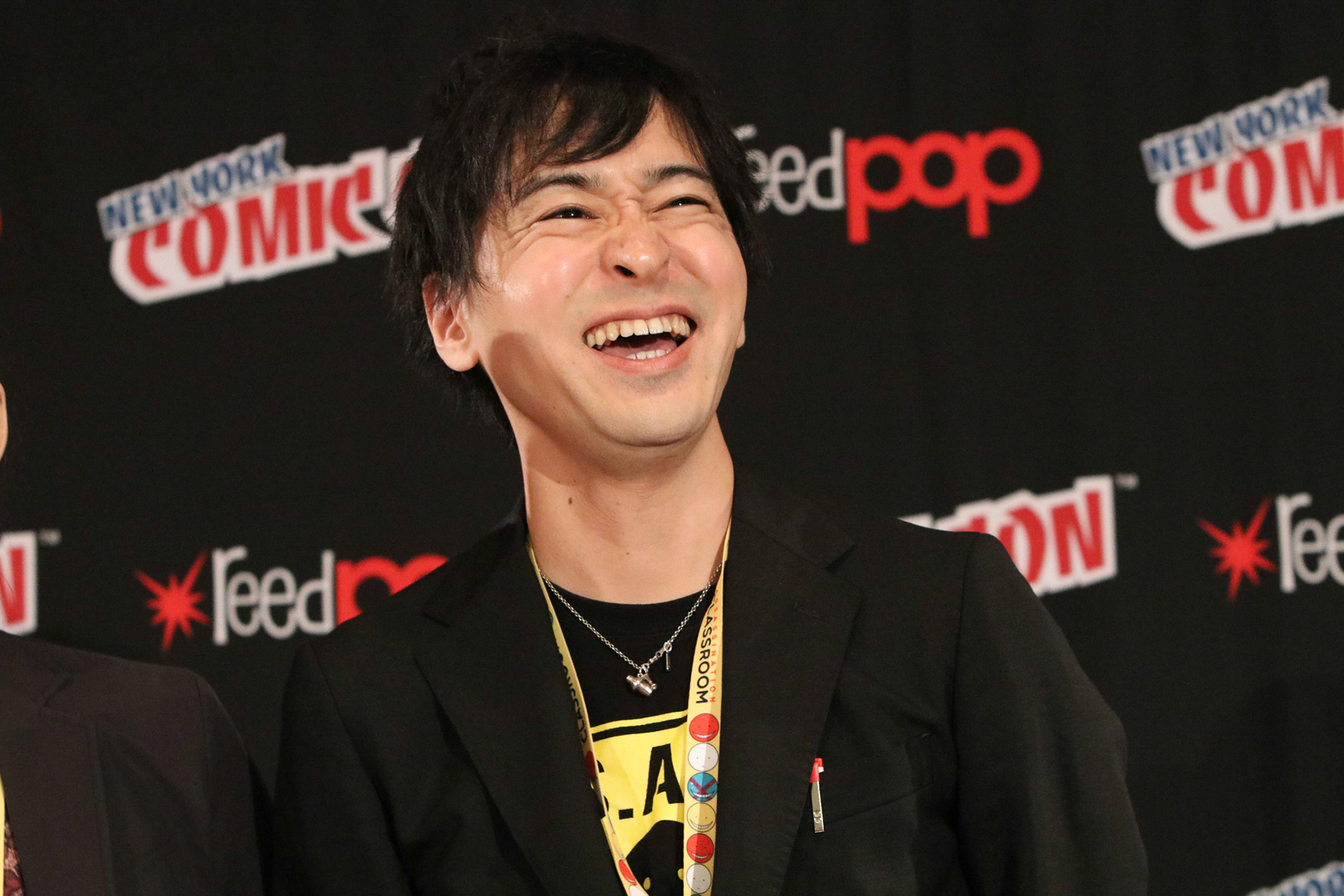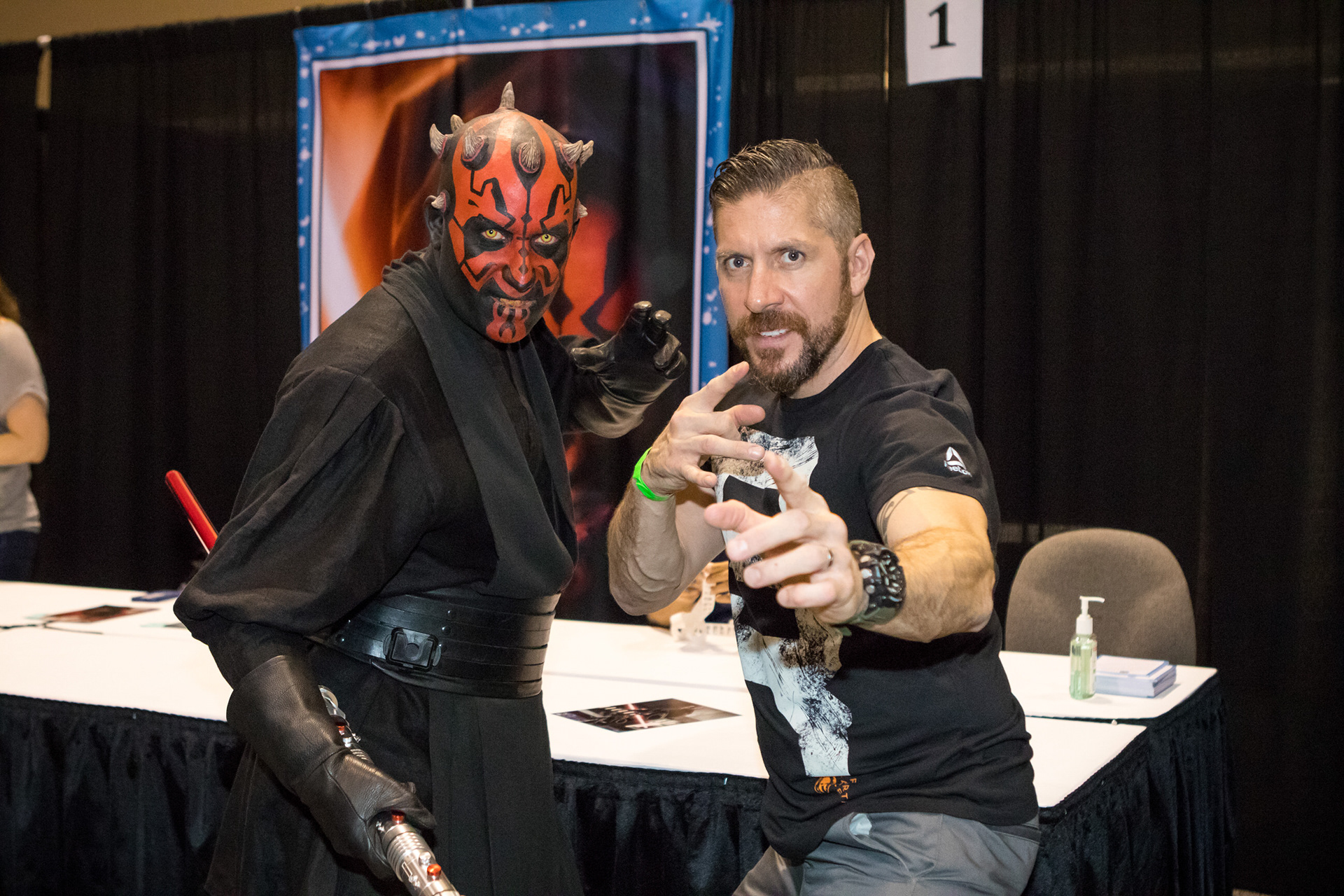 Dawn of Justice - Product Photography by Mark Edwards for UD Replicas Warner Bros DC Comics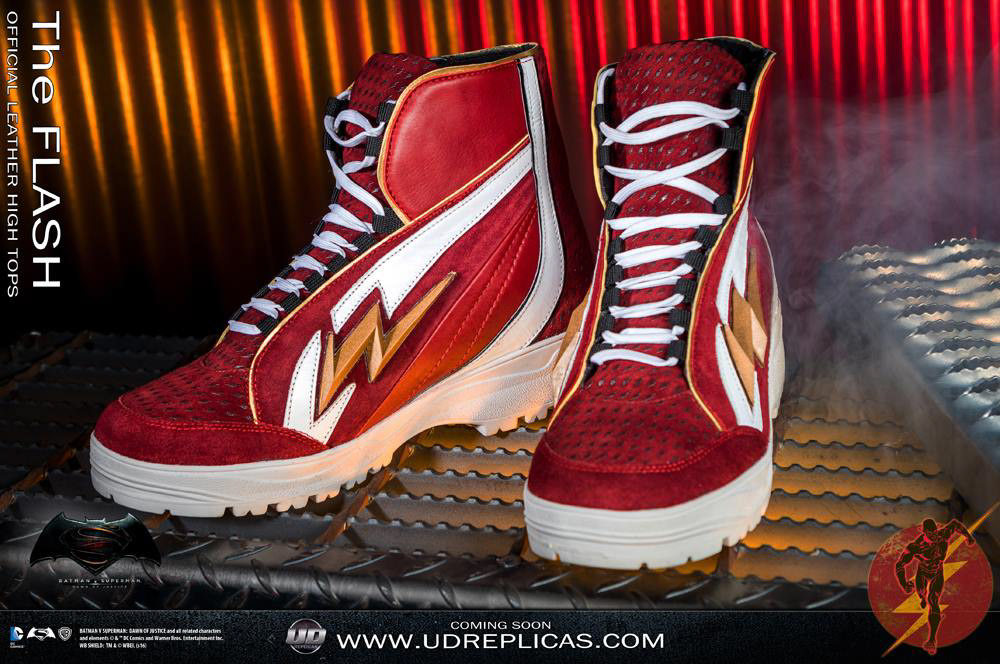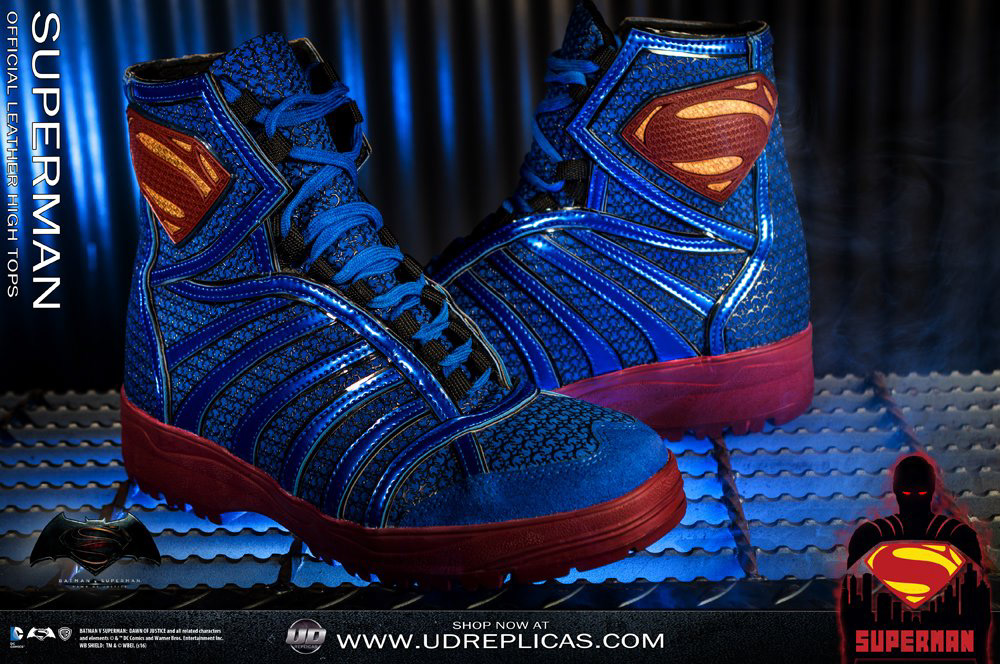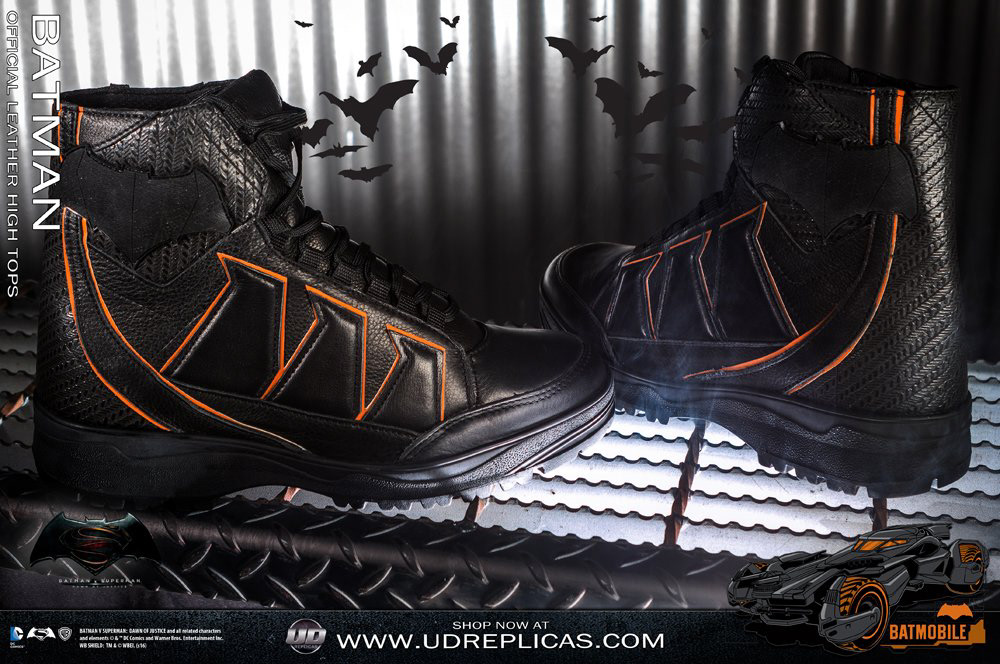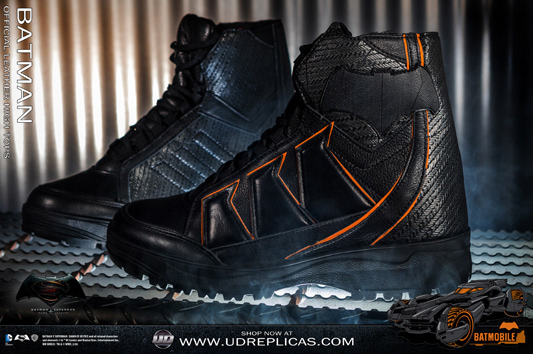 I'm so very proud to have been part of this awesome project with Gigi Edgley as the On Set Photographer (B.T.S.).  I love my job!  Her Video "Closer" is spectacular!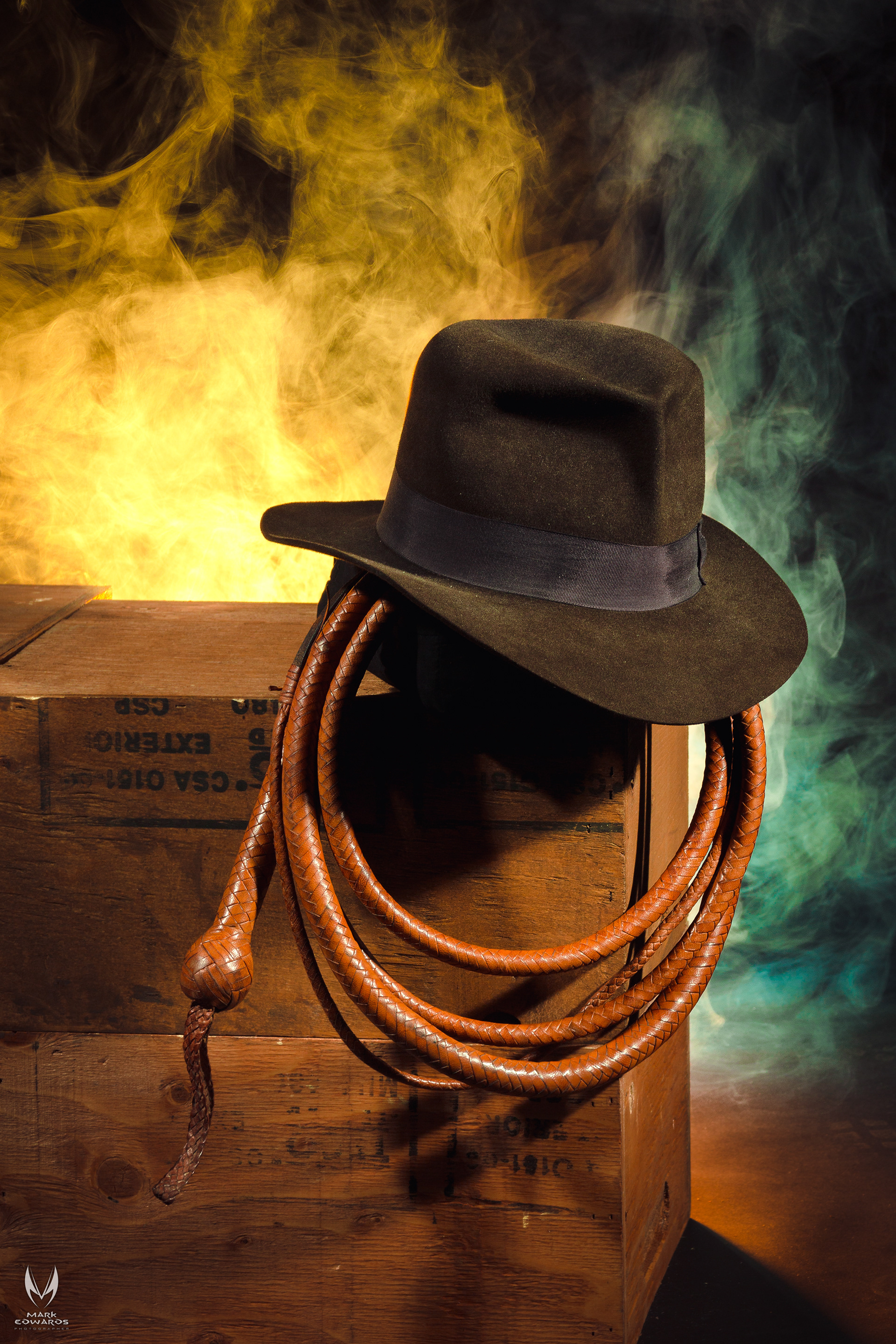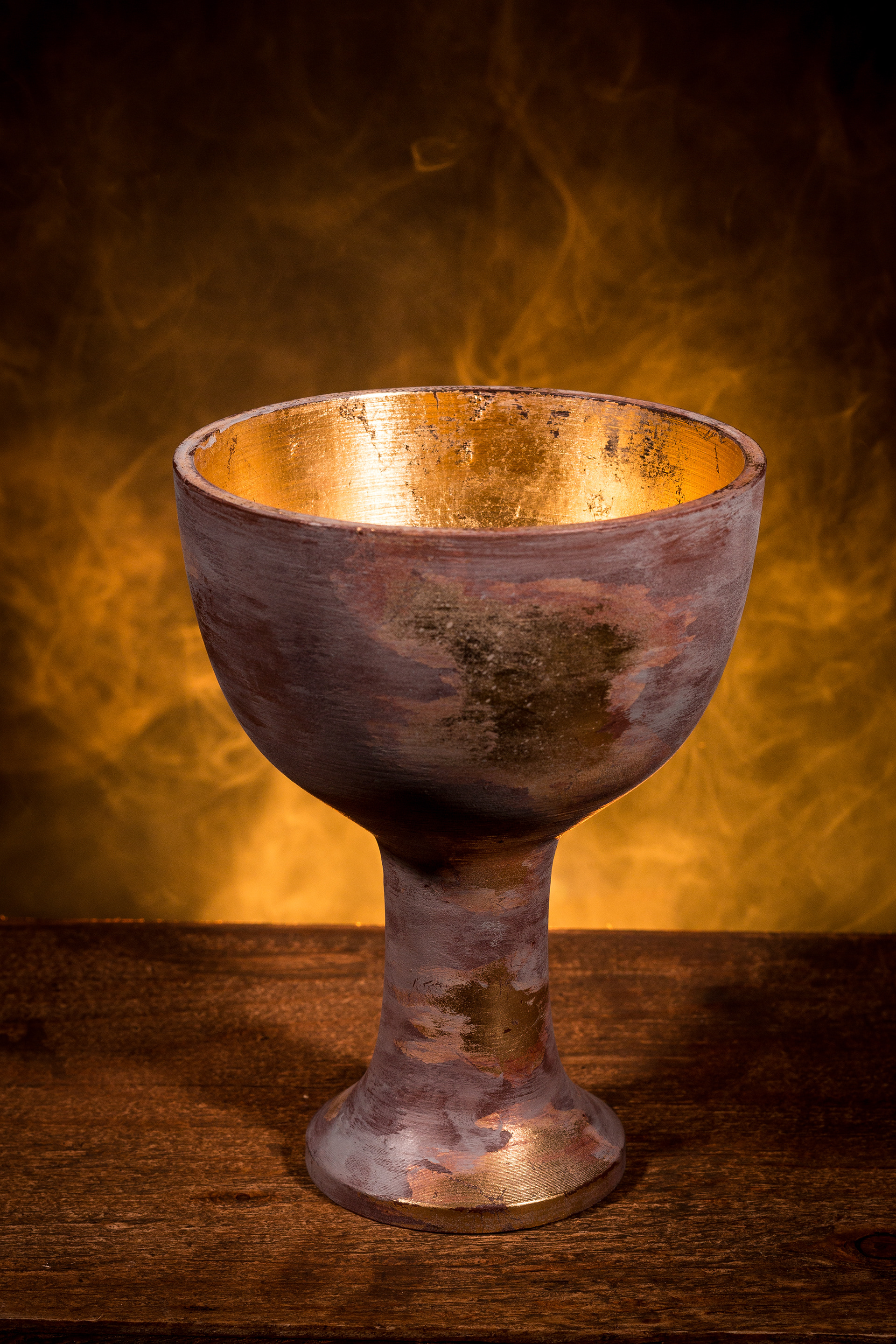 I'm a big fan of the Indiana Jones Franchise so here are a few shots I created in the studio (all in camera) showcasing the iconic props from Raiders of the Lost Ark and the Holy Grail from Last Crusade. The Grail is 3D printed by one of my prop making friends, and my photo has help increased his sales once he changed over to it.
Team Zero Gravity Fitness - Mark Edwards Photographer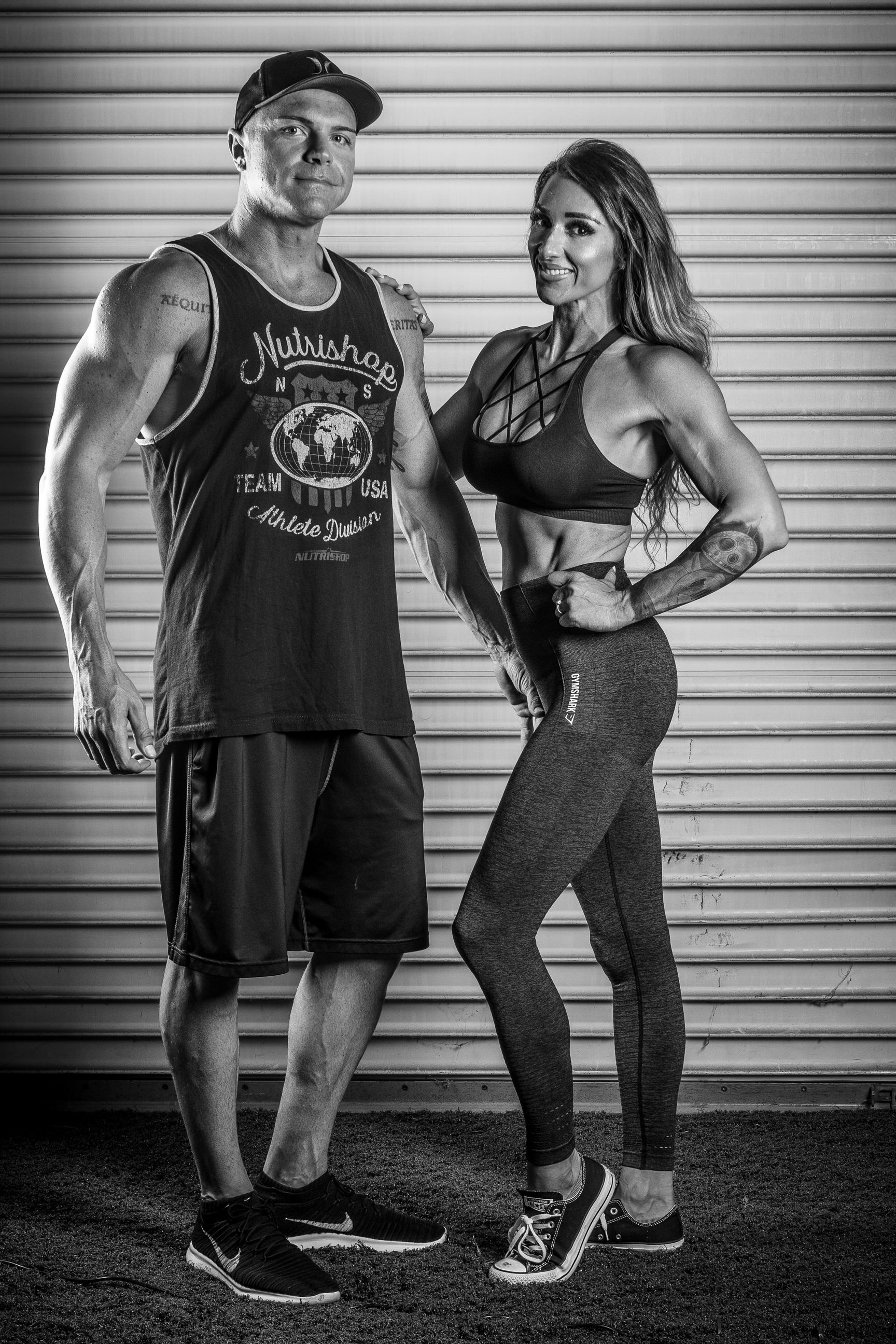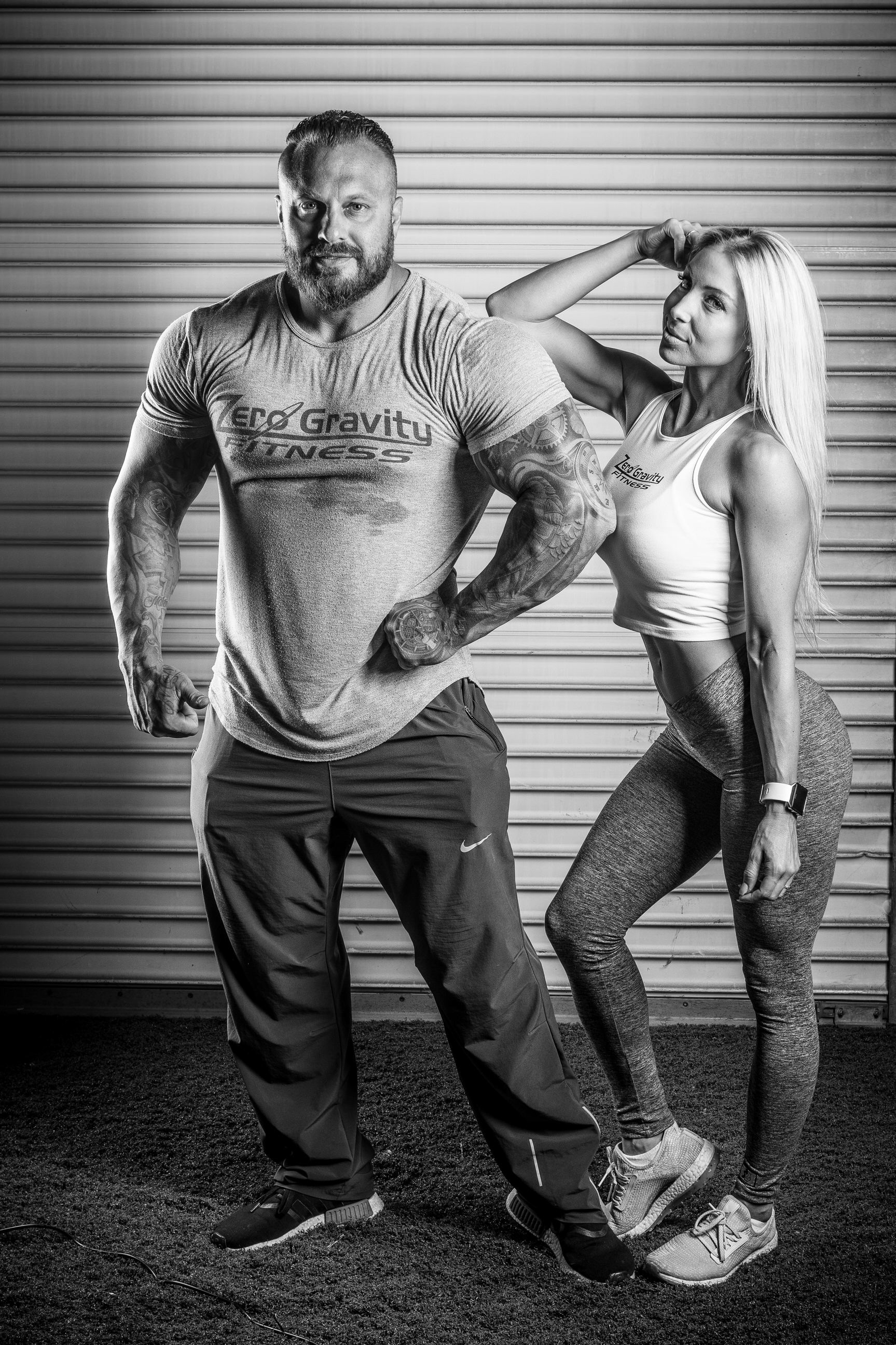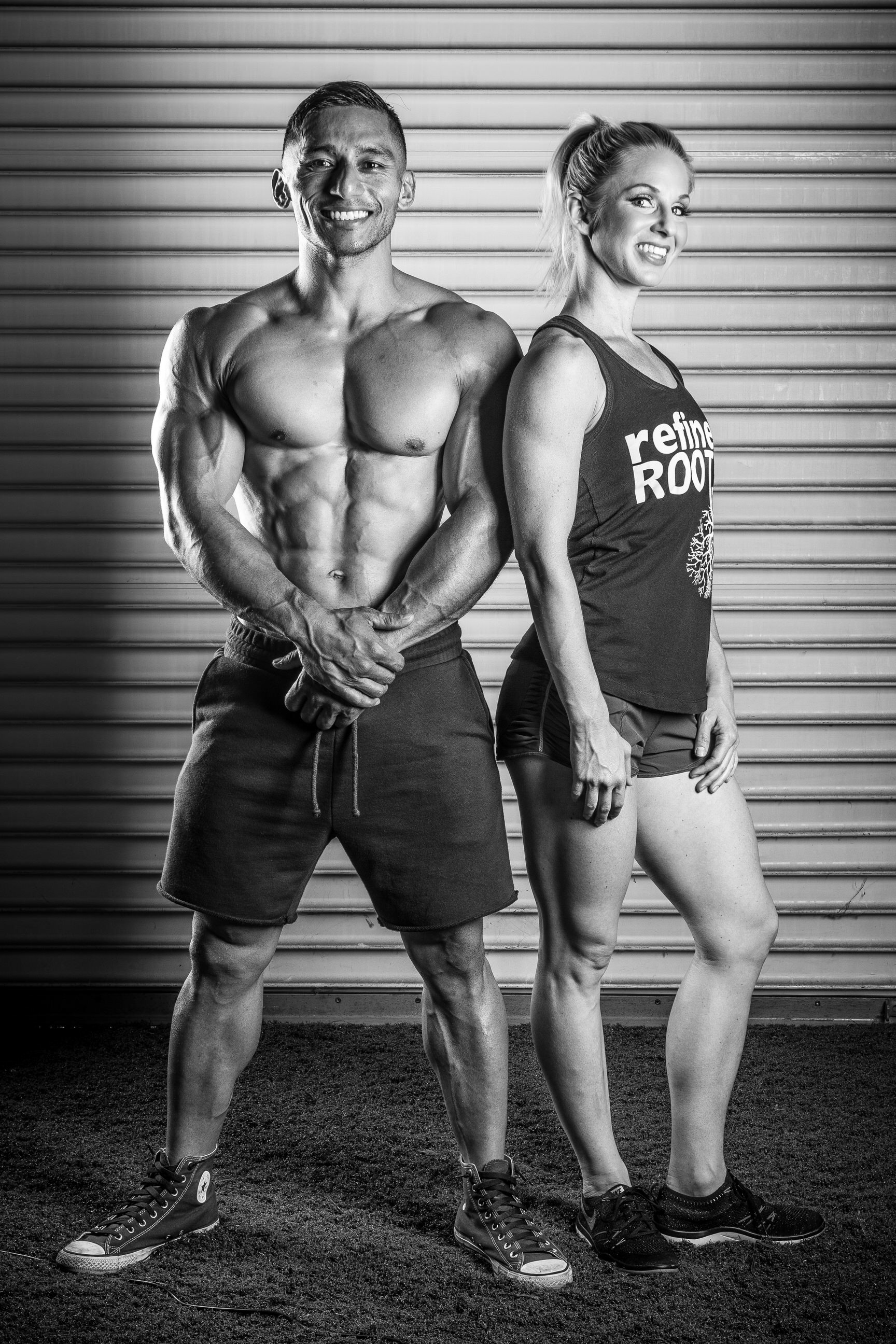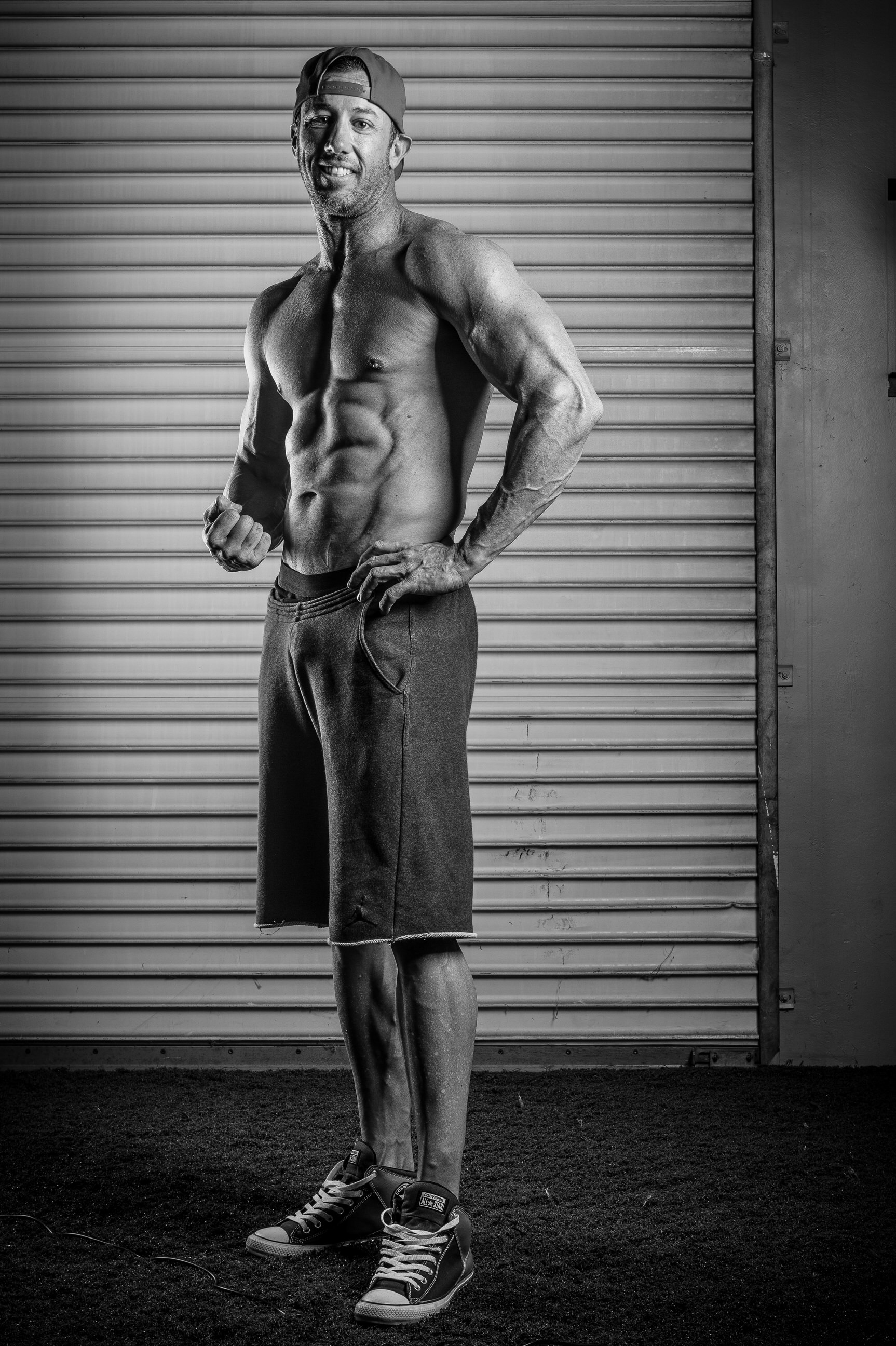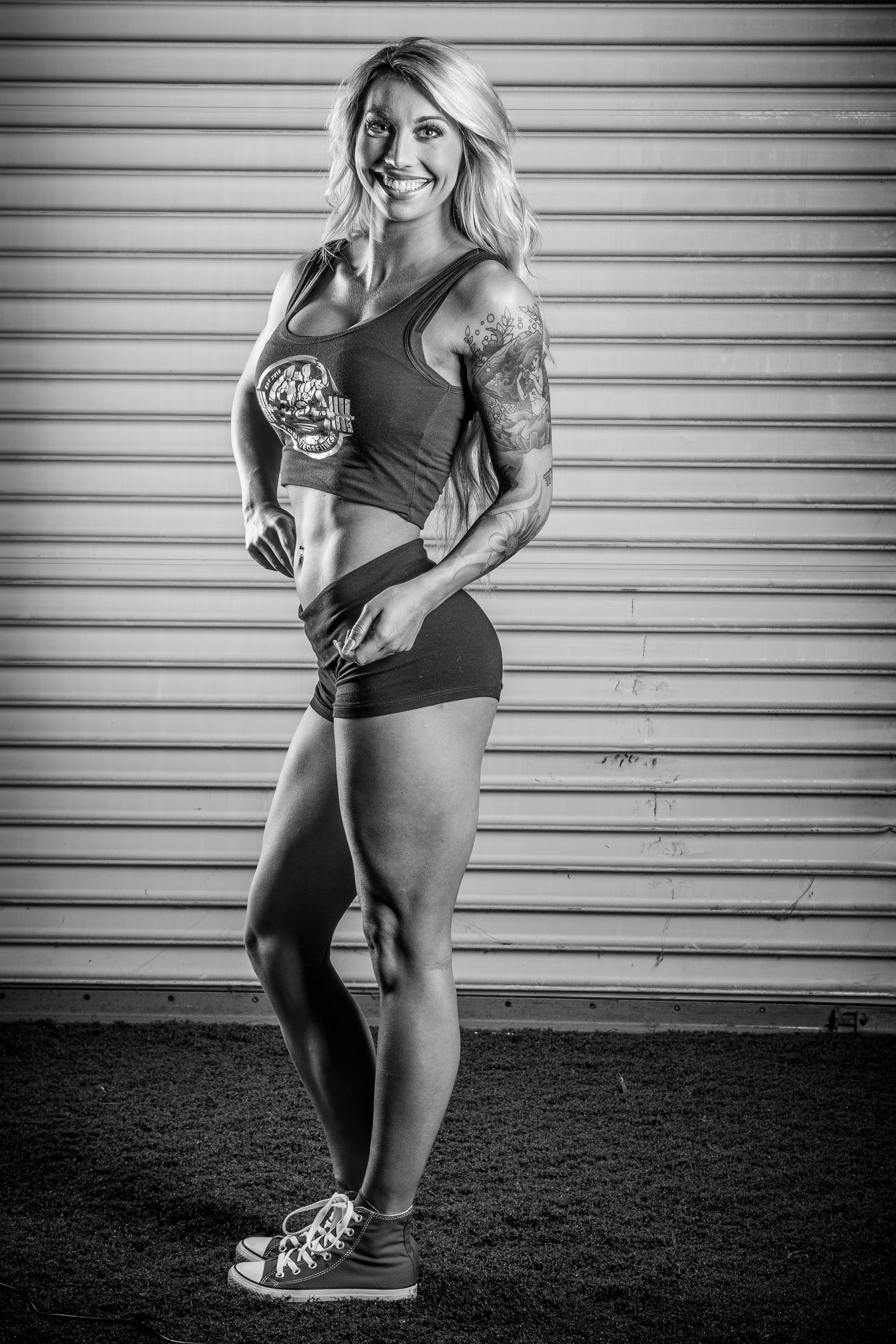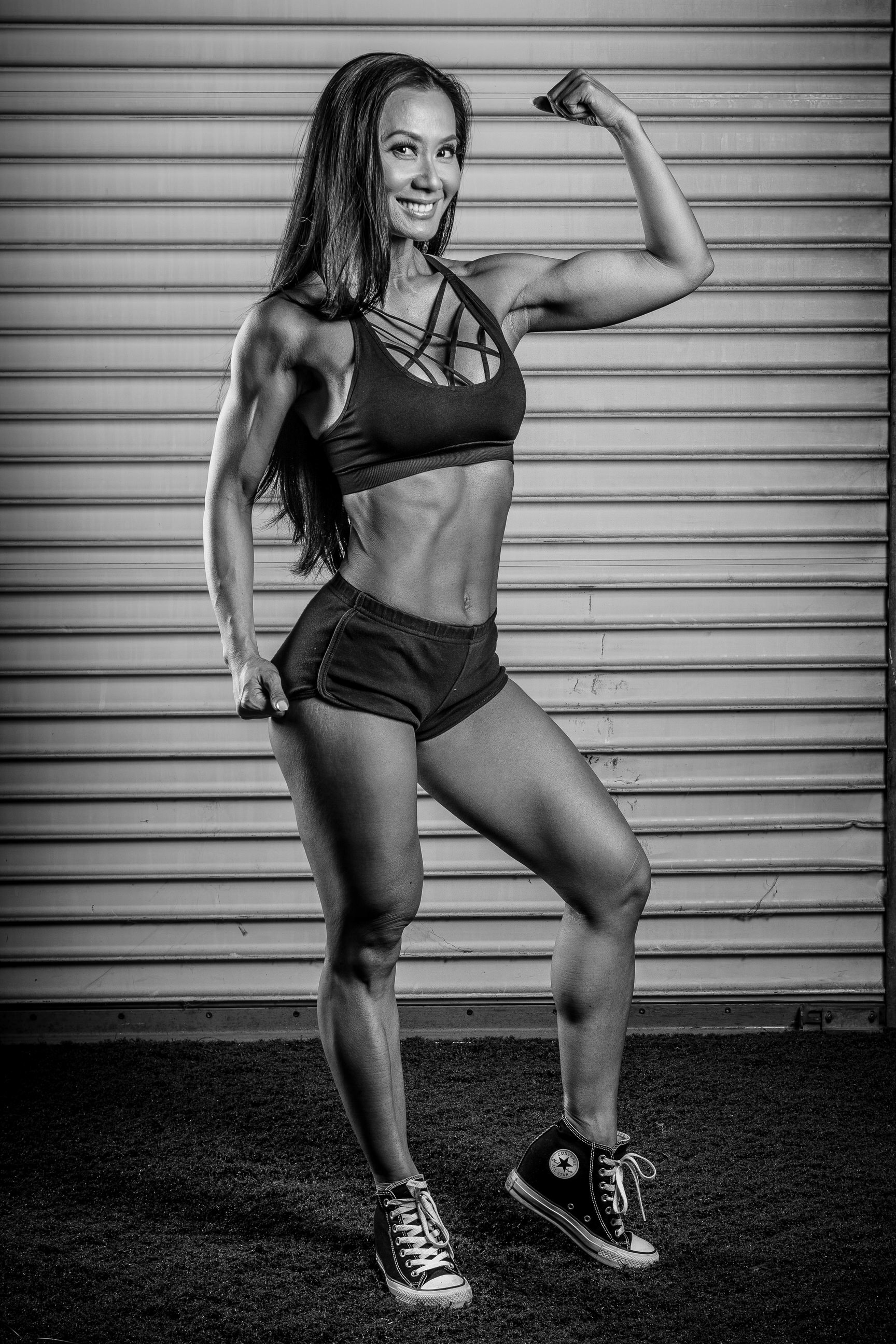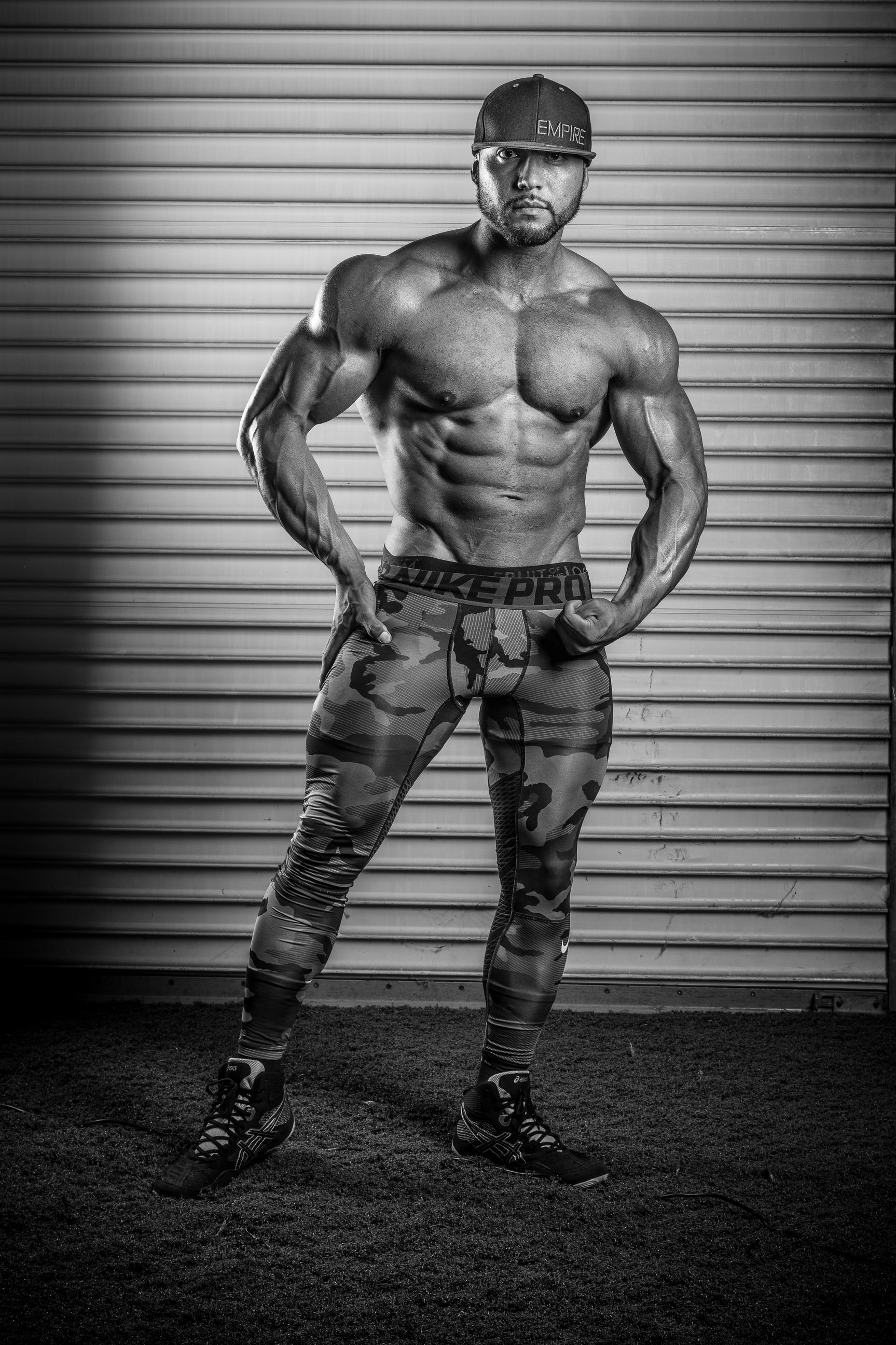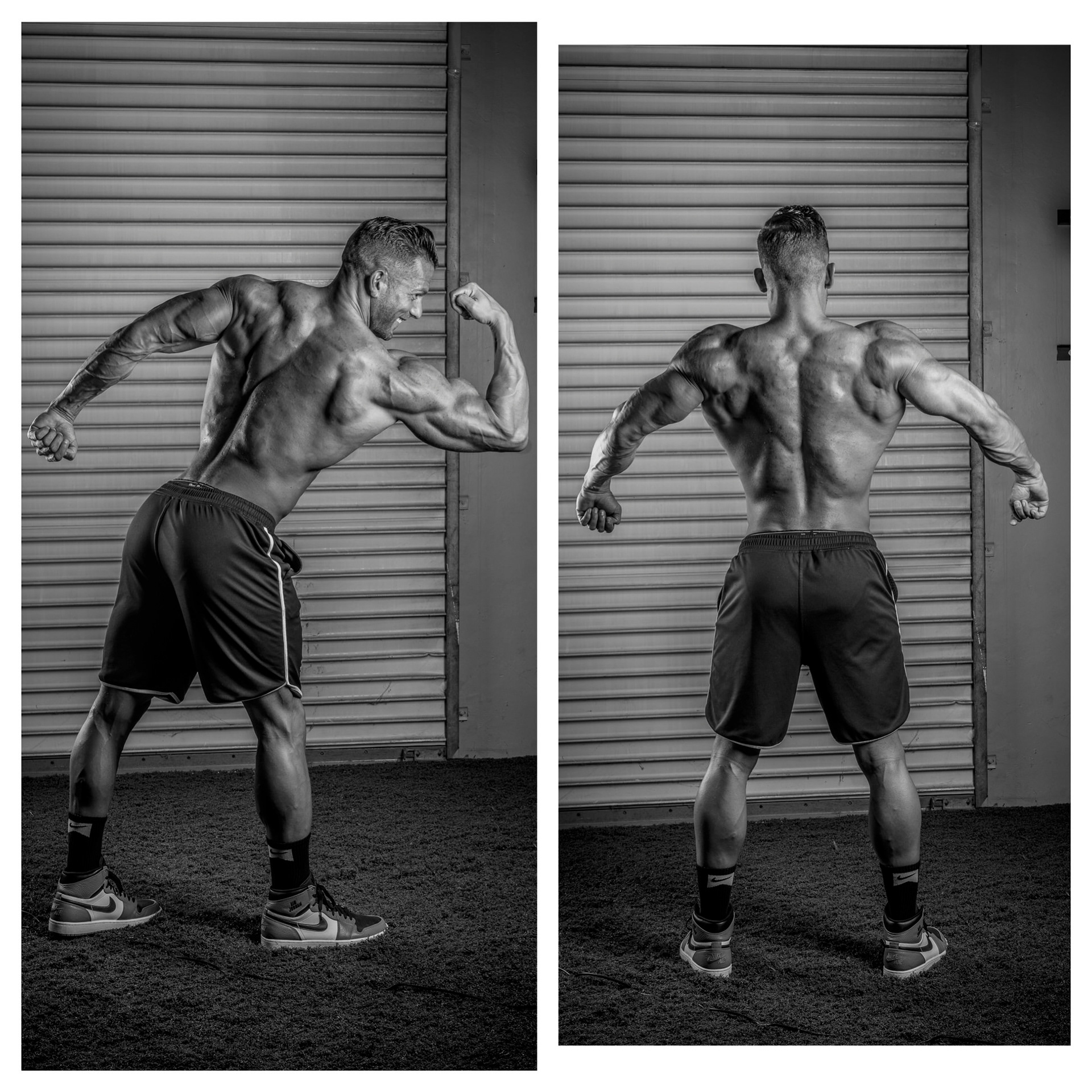 I had the great opportunity to photograph some very inspiring and dedicated individuals training hard at Zero Gravity Fitness.  I also got to team up again with the amazing Red Dodge (MUA). With this series, I wanted to present the images in Black & White highlighting all of the muscle conditioning.  I hope my photos pay tribute to the relentless commitment, determination, and muscle conditioning each person worked so hard to achieve.
Photography by Mark Edwards / Graphic Artist & Design by Ryan Crain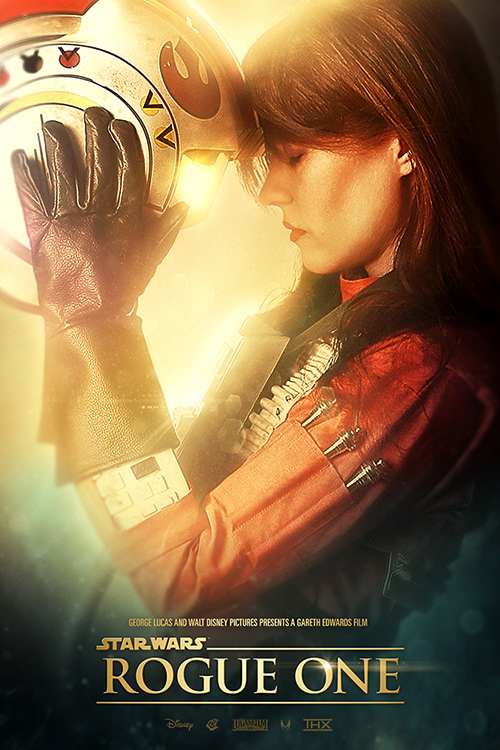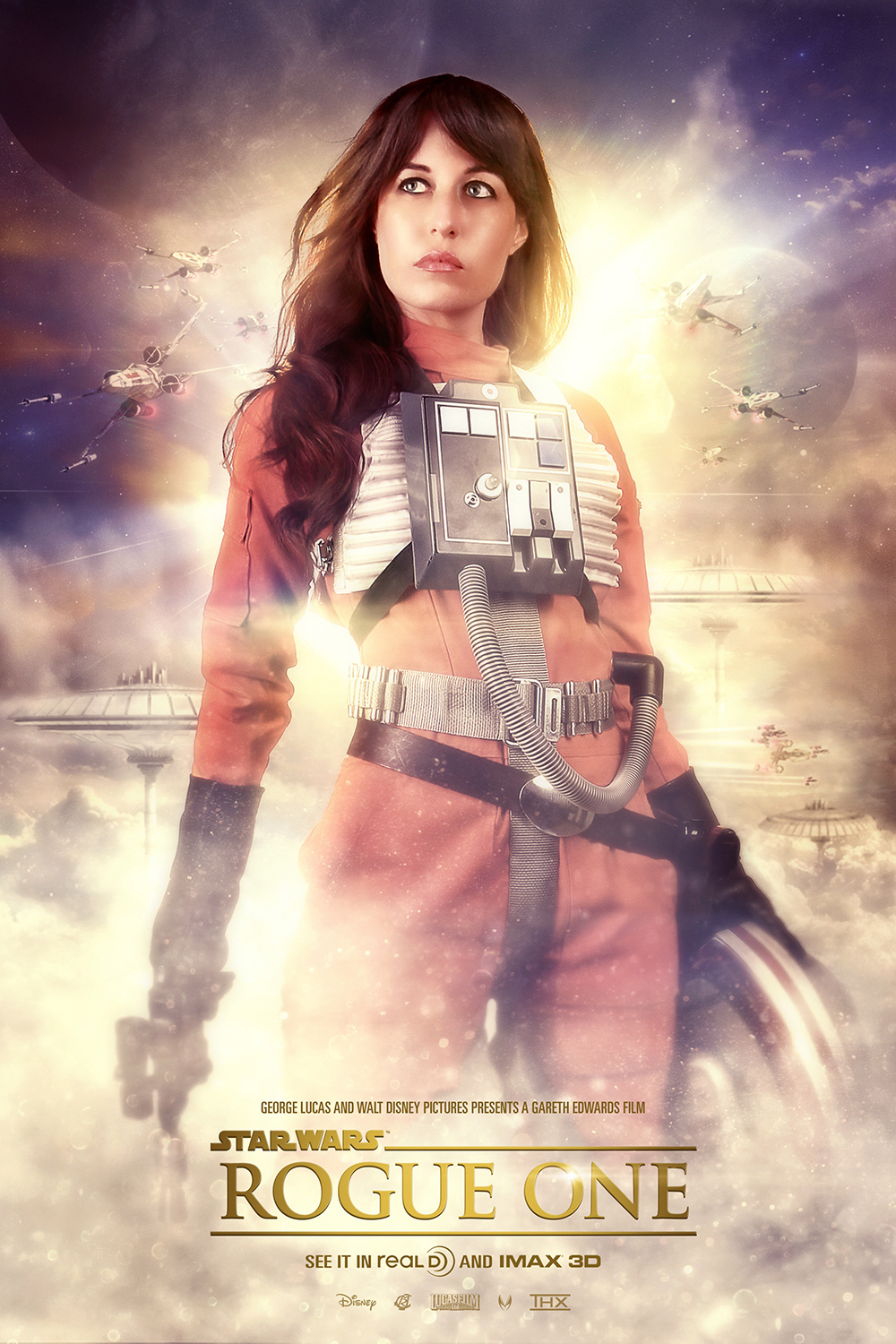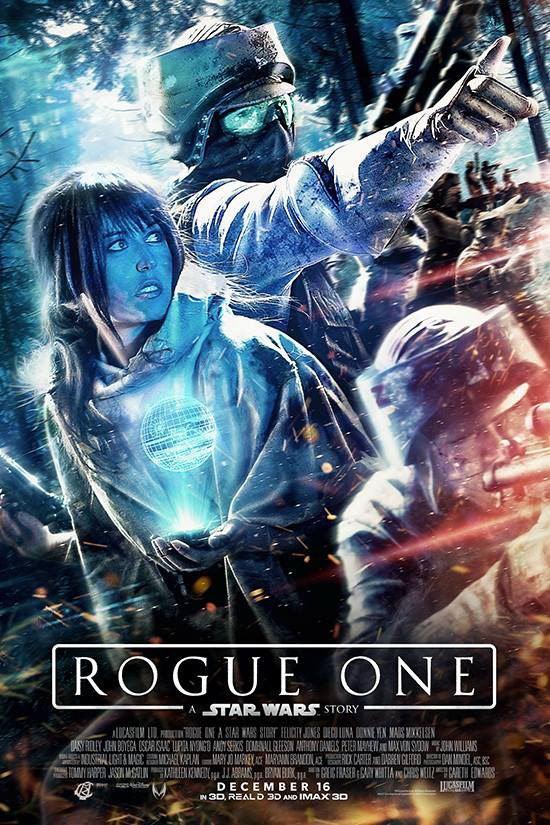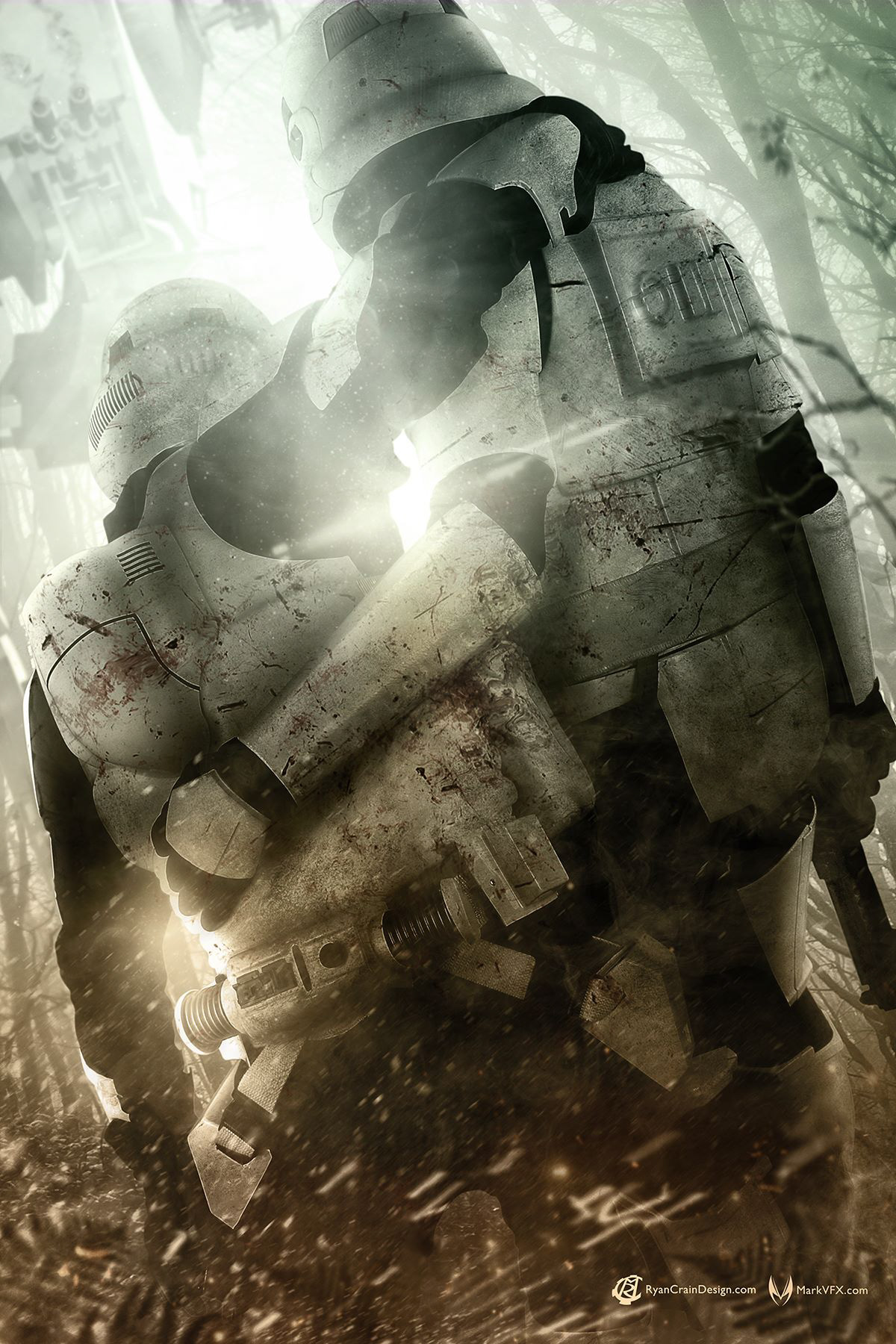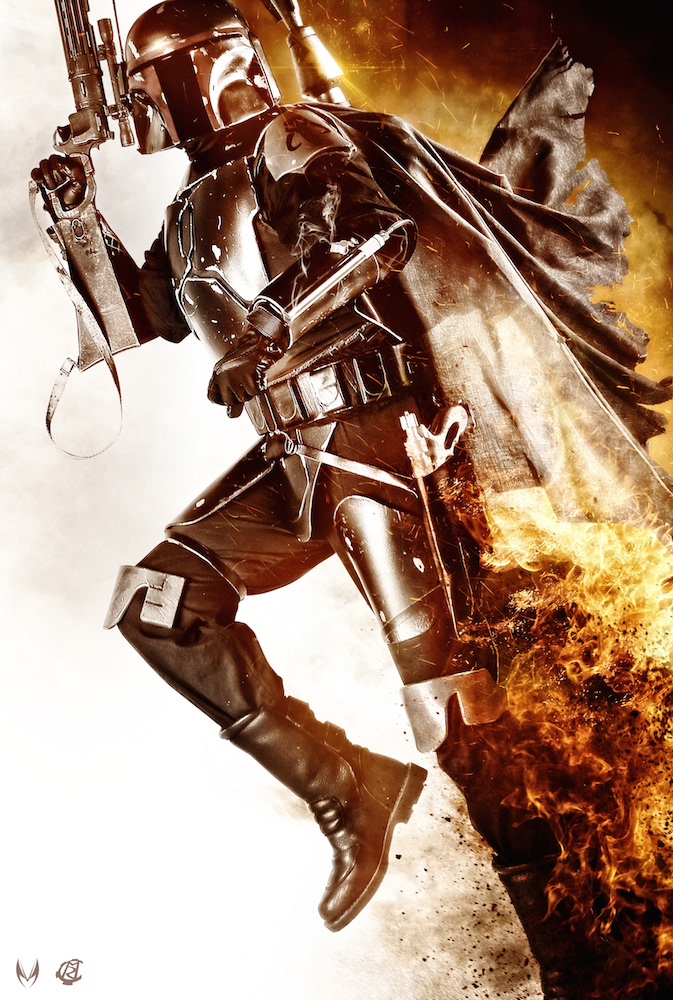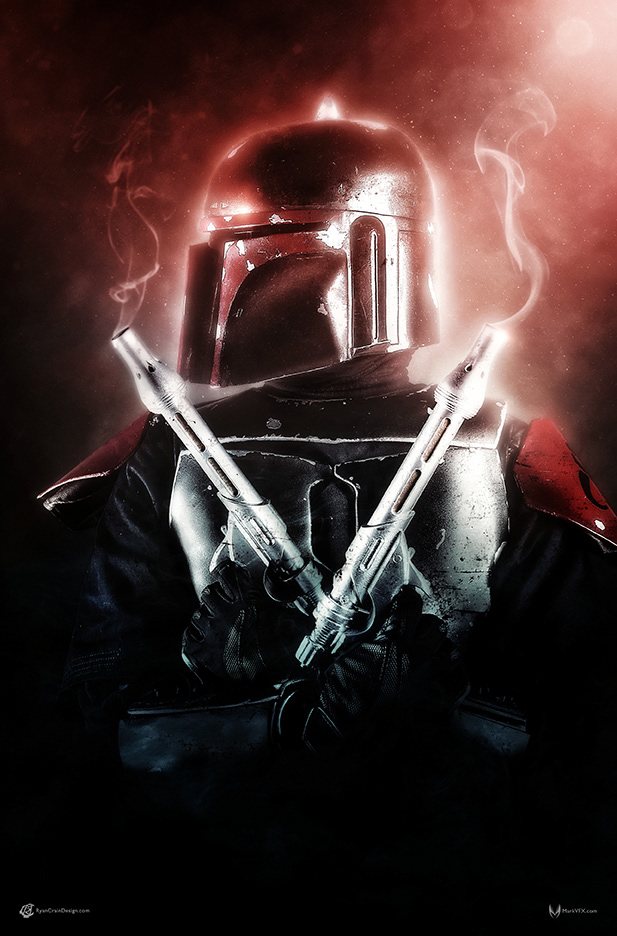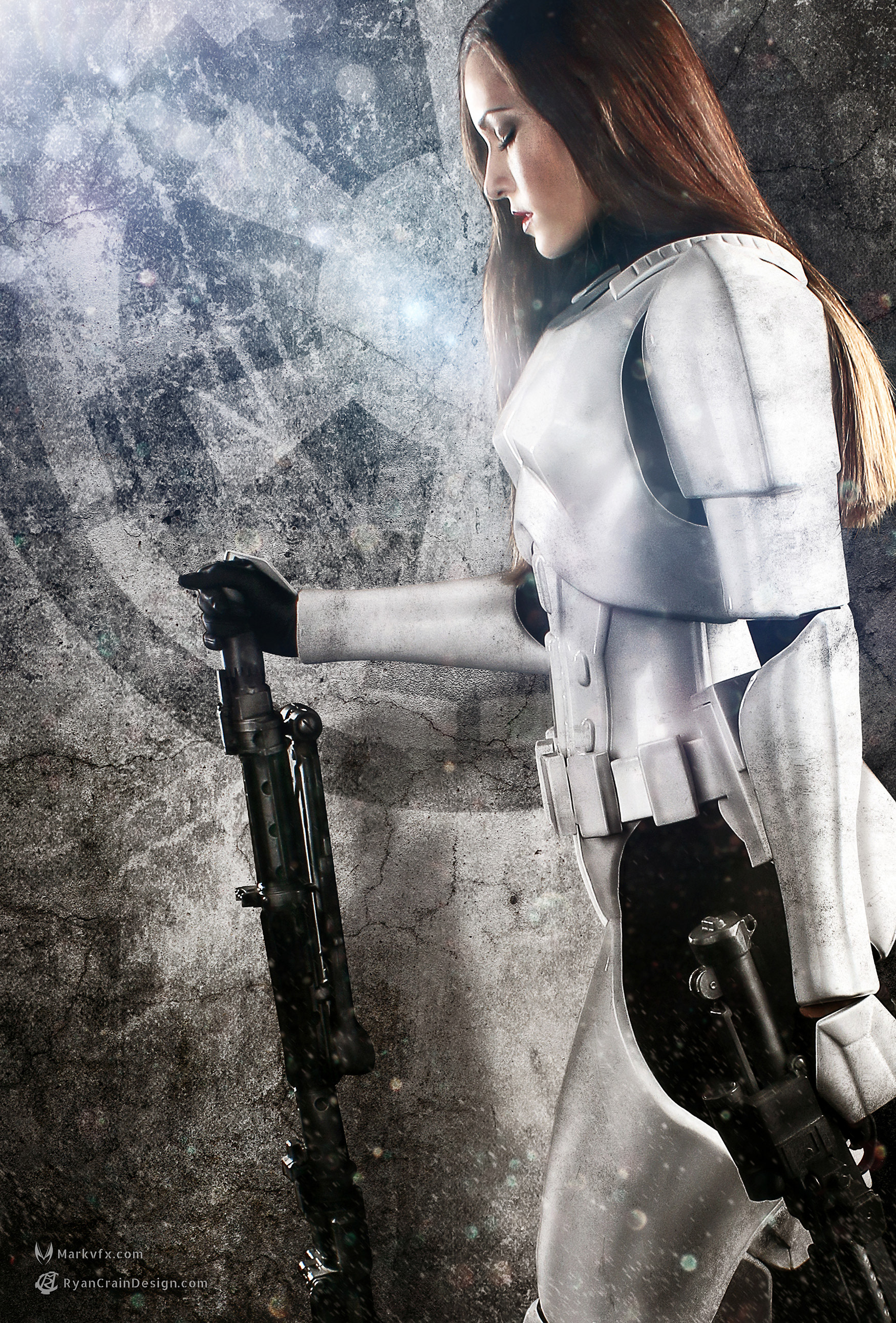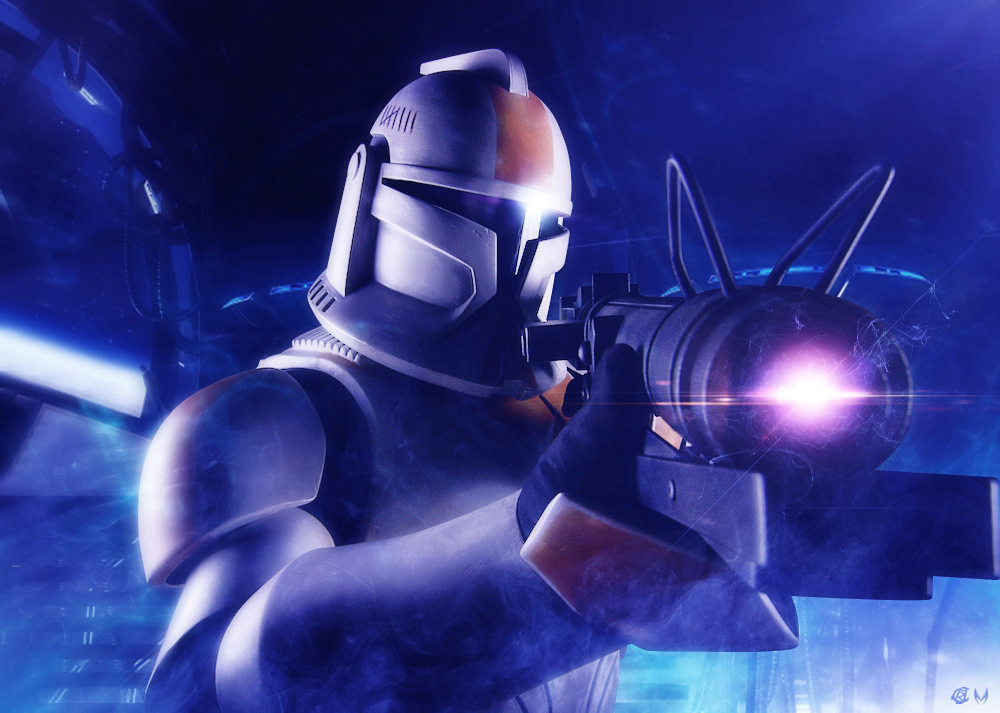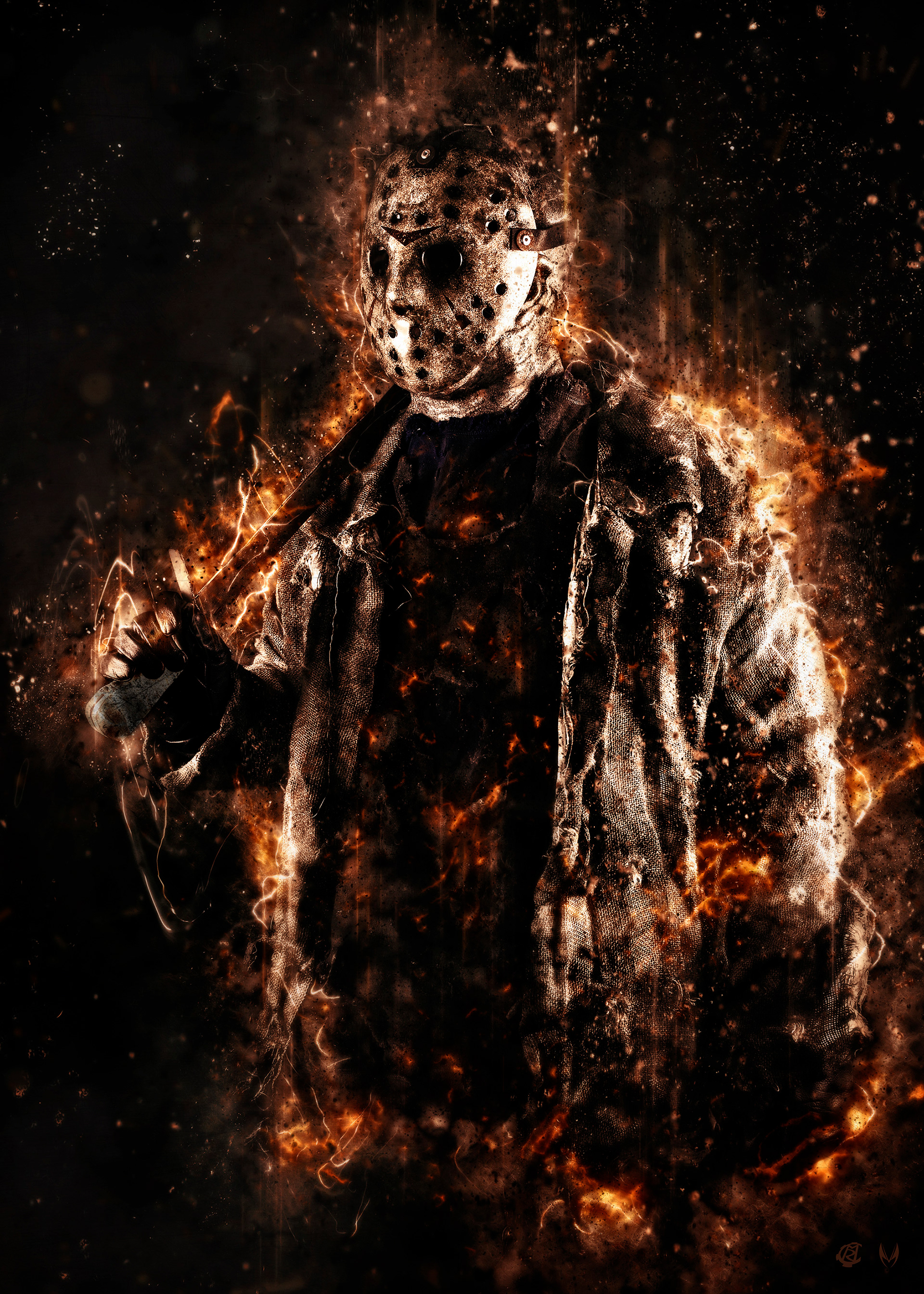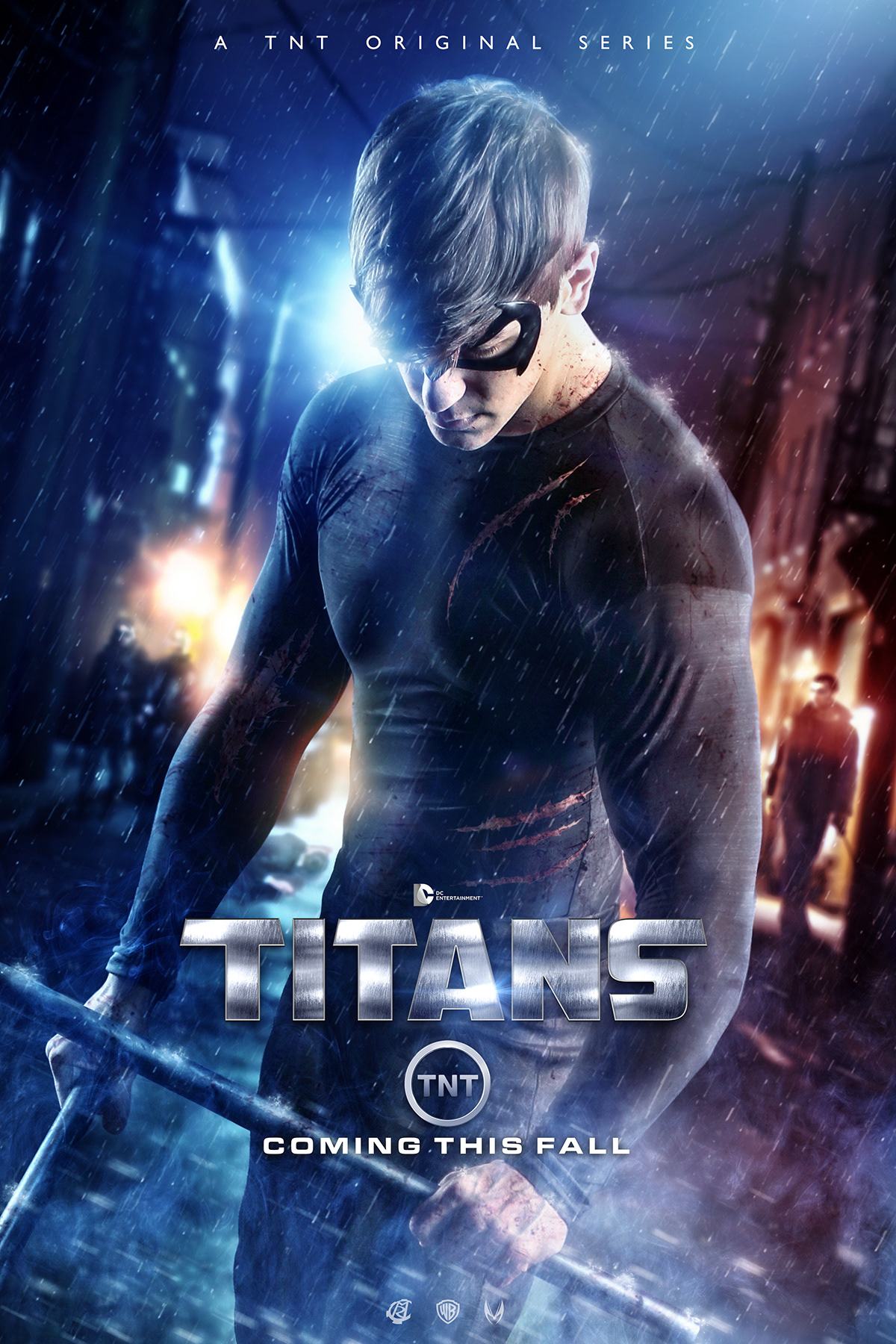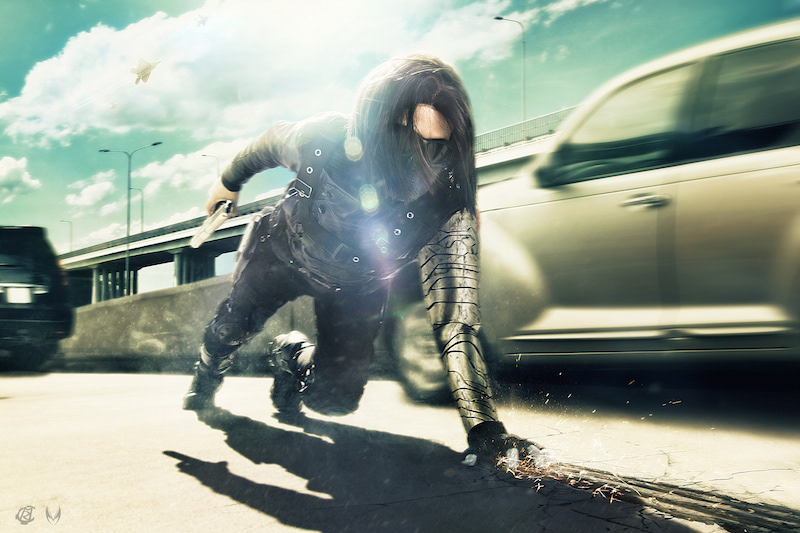 Over the last couple years I have had the honor of working with Ryan Crain on some Fan Art projects.  We would brainstorm an idea, I would shoot and light the photos and he would add the effects, backgrounds and custom text.   We were thrilled that many pop culture sites picked up on our work together, some of our Fan Art even went Viral.  Rotten Tomatoes showcased our Rogue One piece for almost a year before the official movie poster was released.  Here are few examples of my work with Ryan.  I look forward to many more in the future!  
The Rock and his Seven Bucks Digital Studios teamed up with Fonco Studios  and try and set a new record for Guinness World Records for the most cereal boxes toppled in a domino fashion.  This was an incredible project for me where I got the opportunity to showcase my video shooting skills. 
(Videographer Mark Edwards)