I've been honored to have some of my photographs published in magazines, books, and used on promotional items like posters. Take a look at my published work and feel free to contact me at fstop@markvfx.com if you'd like to use my work on your printed materials. 
I'm honored to share that my work is featured on the Fall 2019 issue of CineMontage: Journal of the Motion Picture Editors. I had the pleasure of shooting with David Giammarco, Don Sylvester, and Paul Massey, the sound designers of 'Ford vs. Ferrari". All my gratitude goes to these great guys and Scott Collins for the opportunity!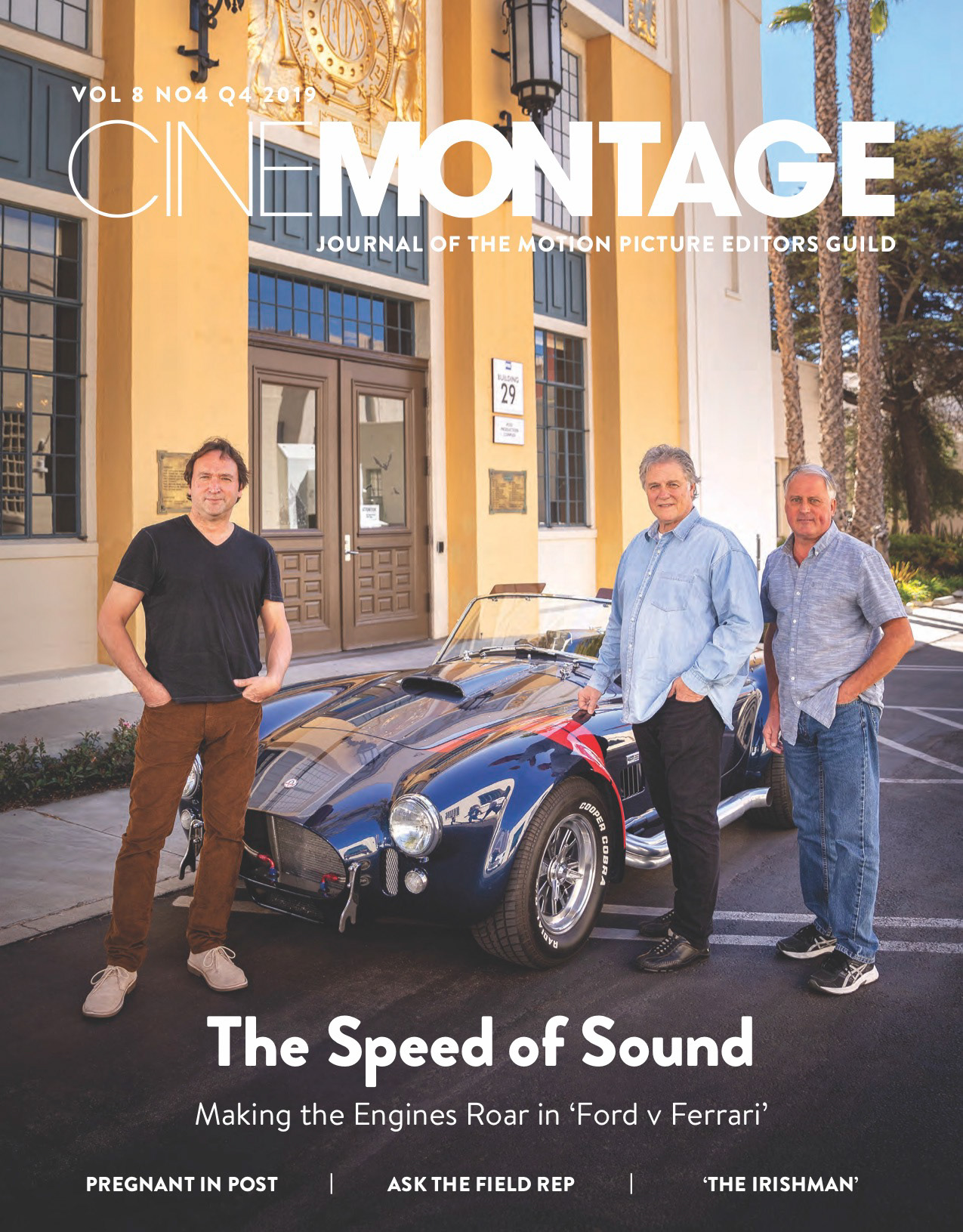 Cosplay Realm magazine featured my photo of cosplayers @CallMeSnips and @DarthHater23 on the cover of their No. 18 issue. I was thrilled to chat with the folks at Cosplay Realm and have a short interview published in a six-page spread that features my work. I'm a
Star Wars
fanatic at heart, so it was a thrill to shoot this cover of Ahsoka Tano vs. Darth Vader and share my story of how pop culture has really influenced my photography.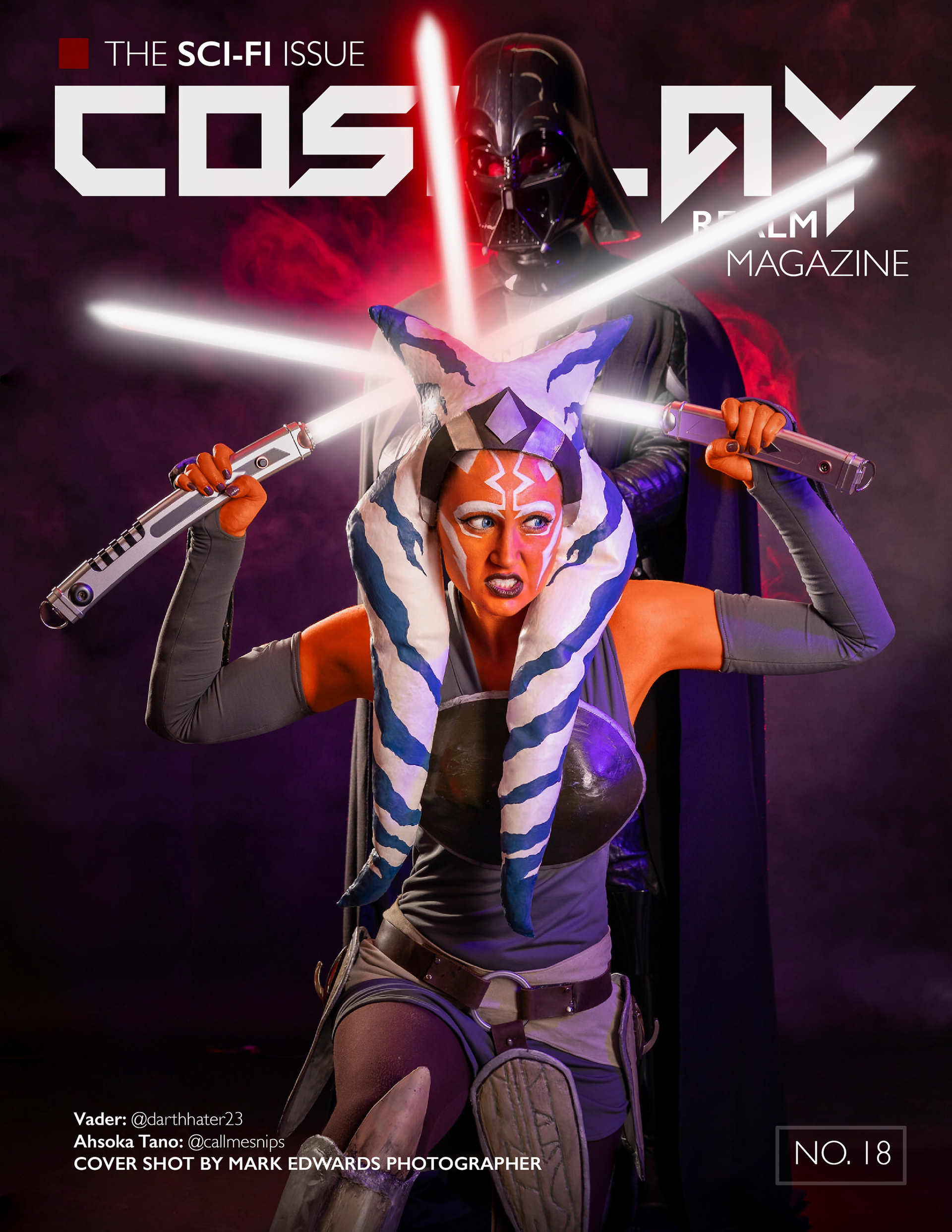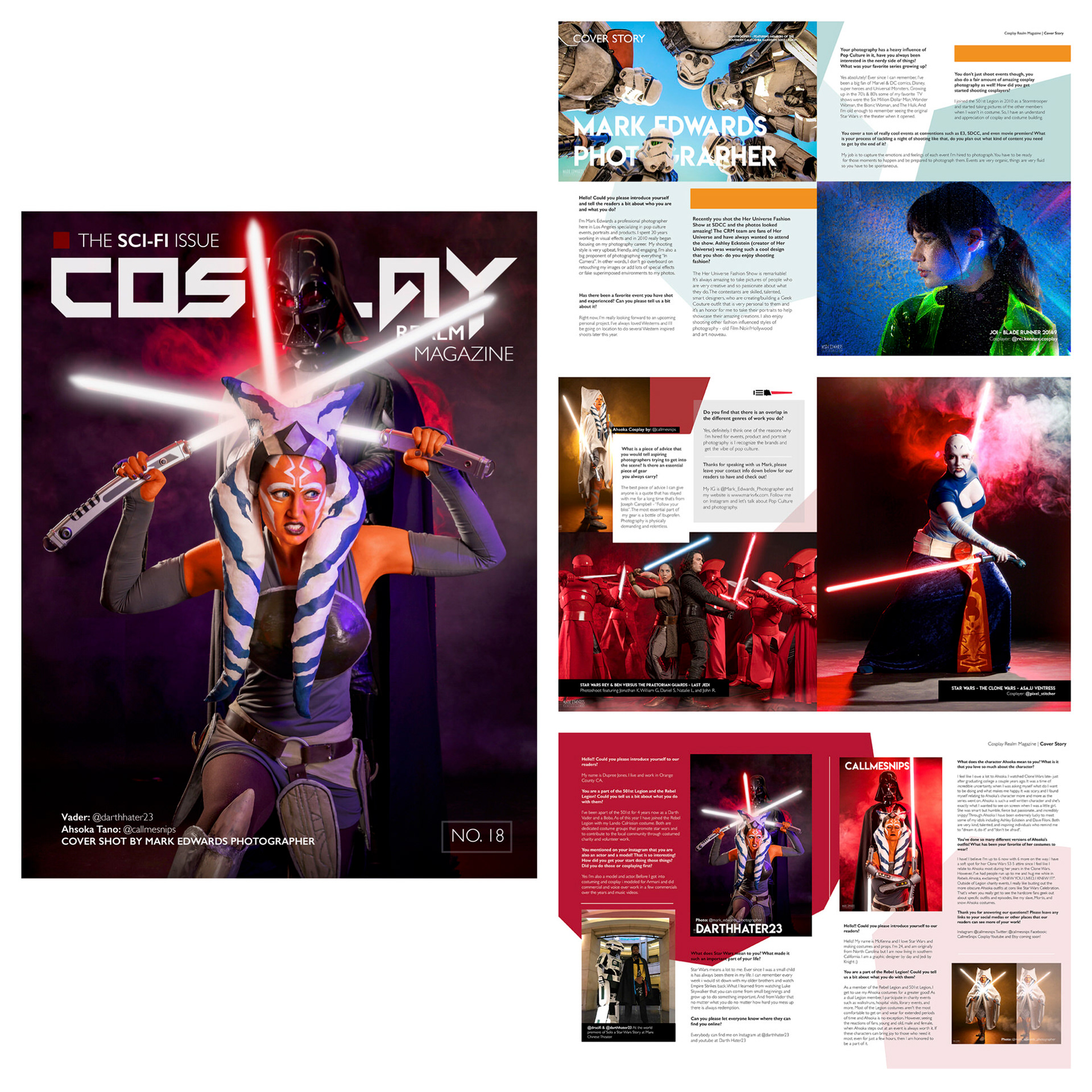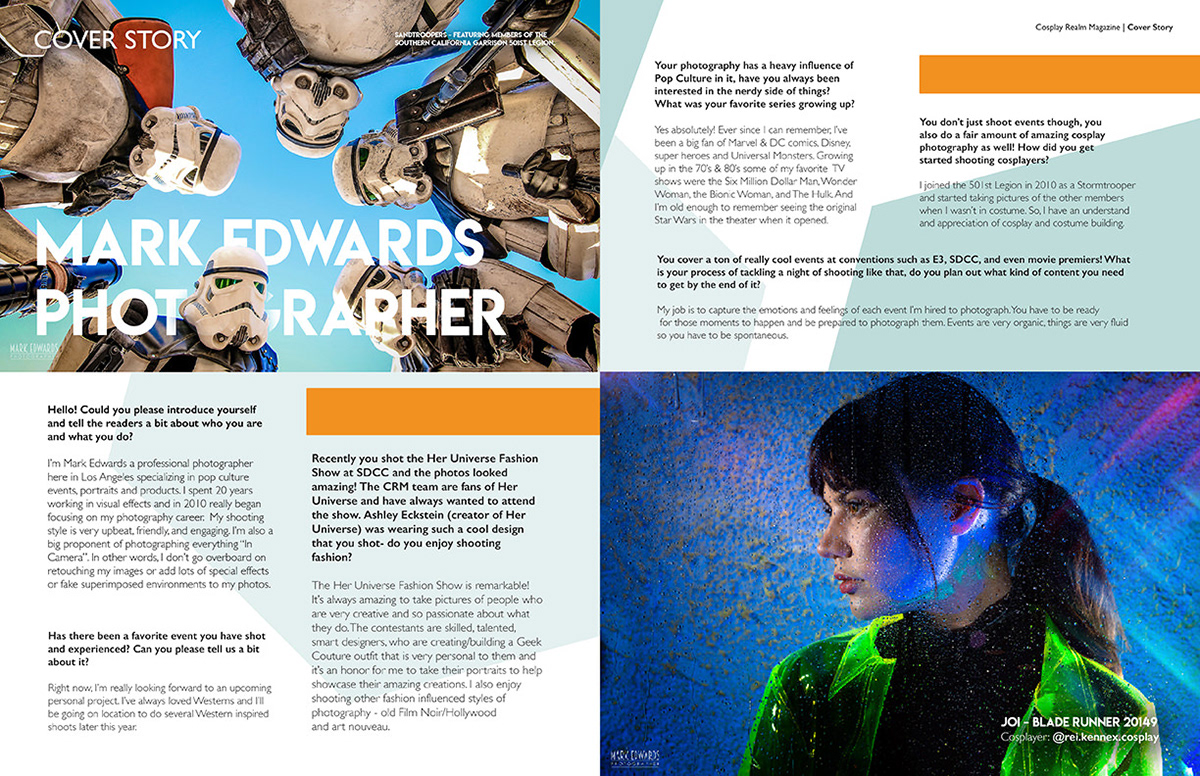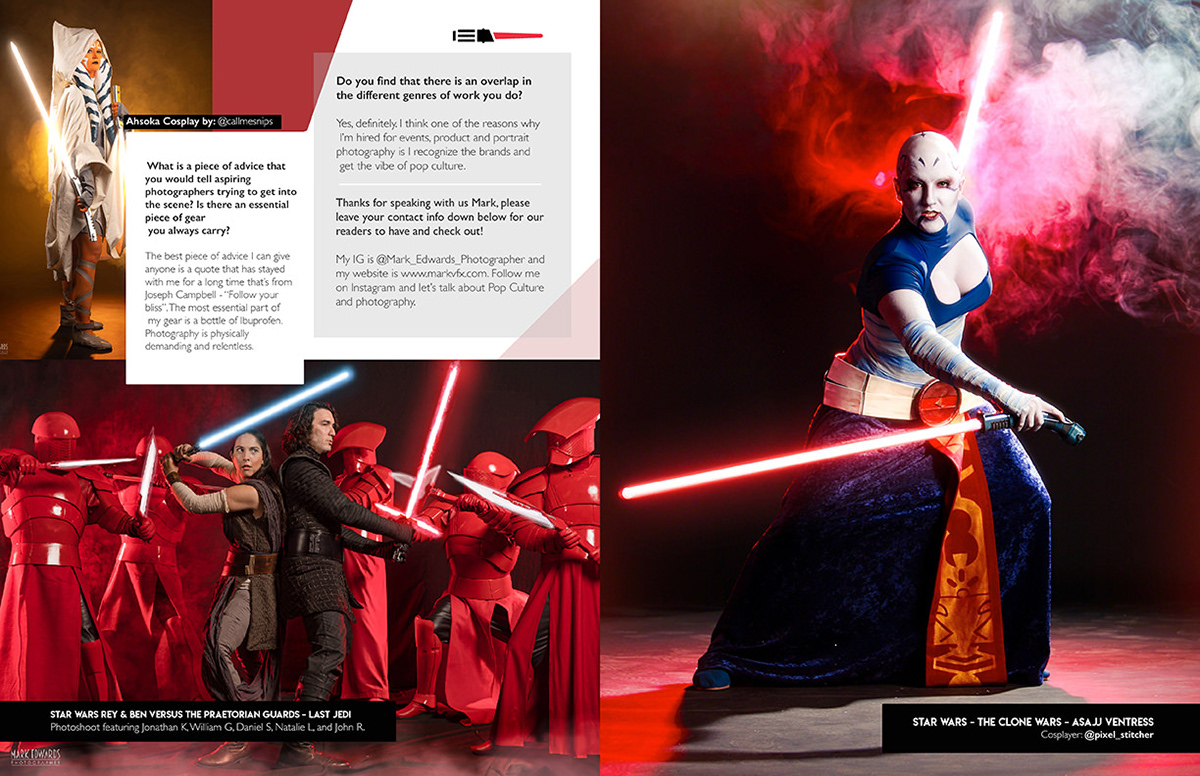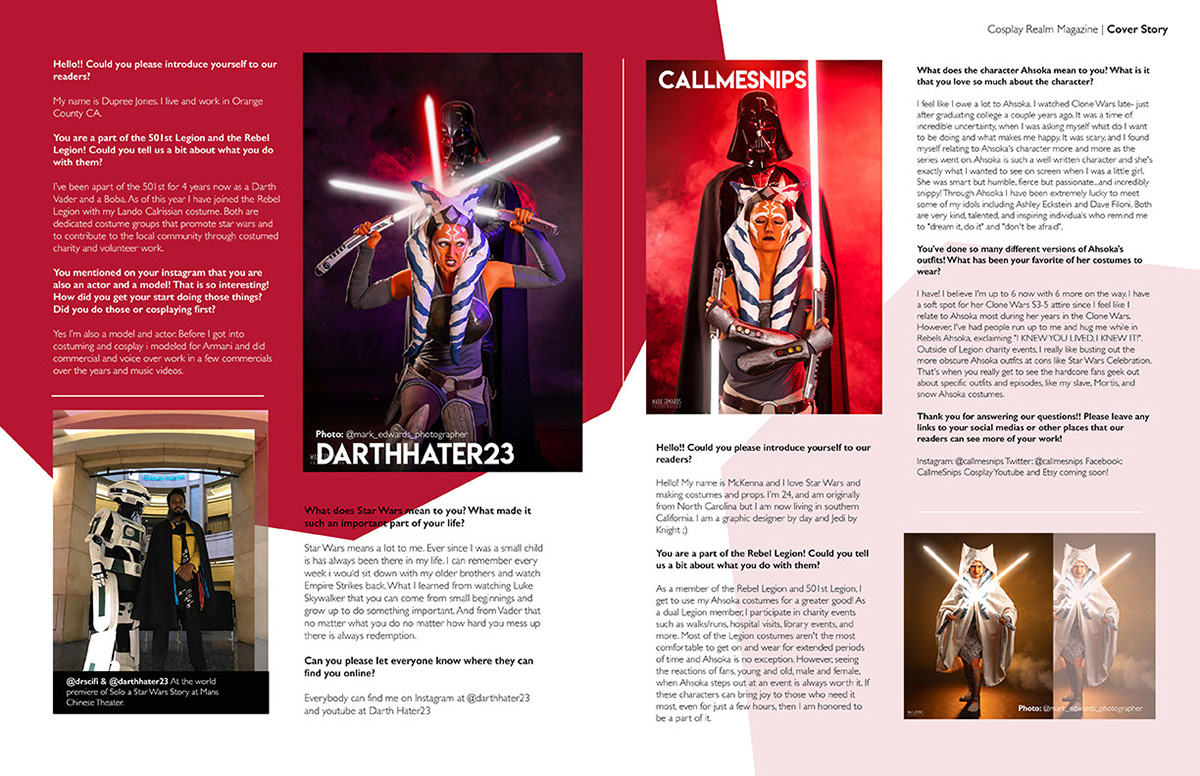 For the release of the official Star Wars app in 2015, I had the opportunity to provide a series of photos featuring the new First Order Stormtrooper for Lucasfilm and Disney. In 2017, the Star Wars app won the People's Voice Award for Best Mobile Site and App. If you download the app today and scan this poster with your camera, the stormtrooper will come to life.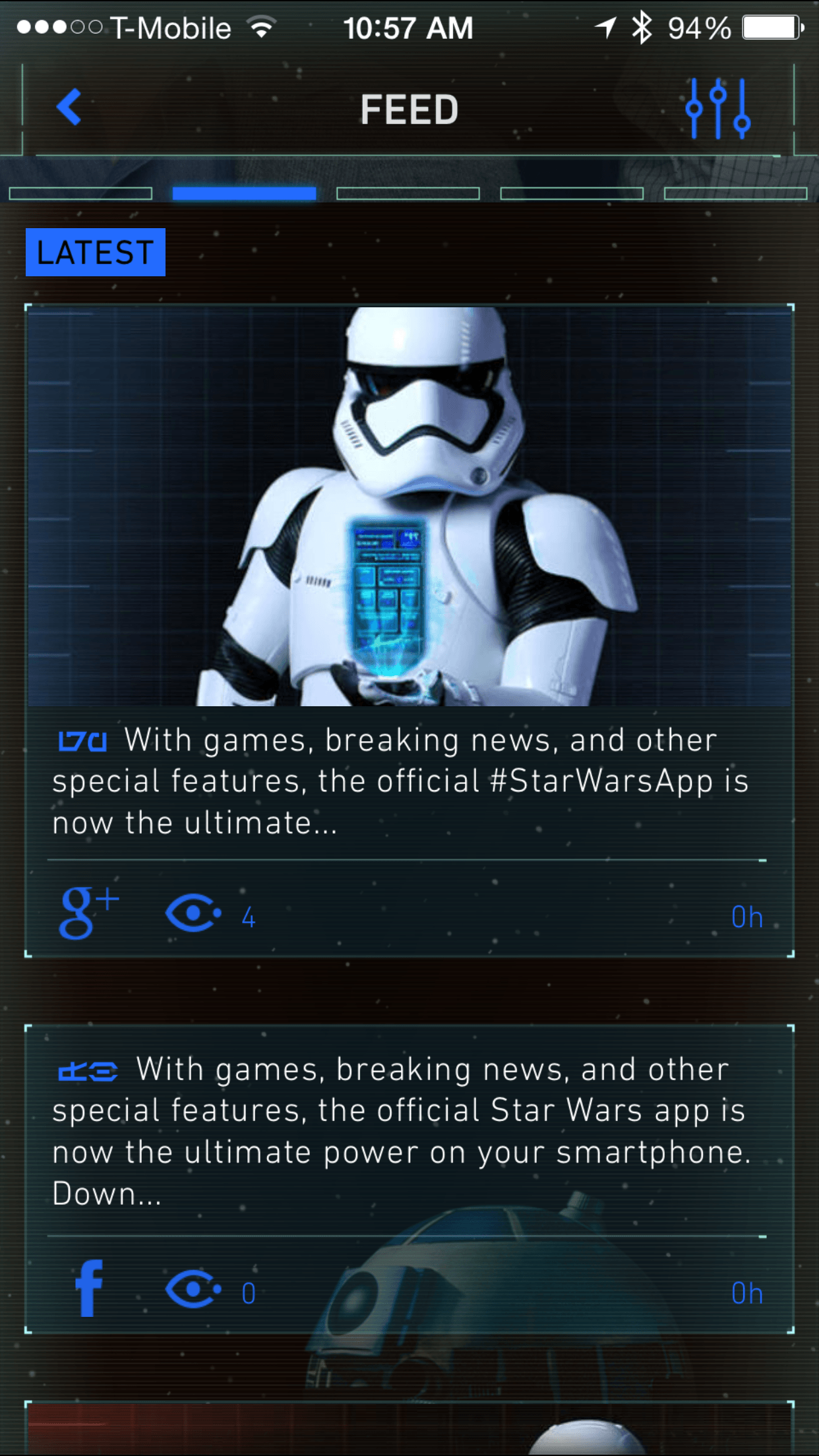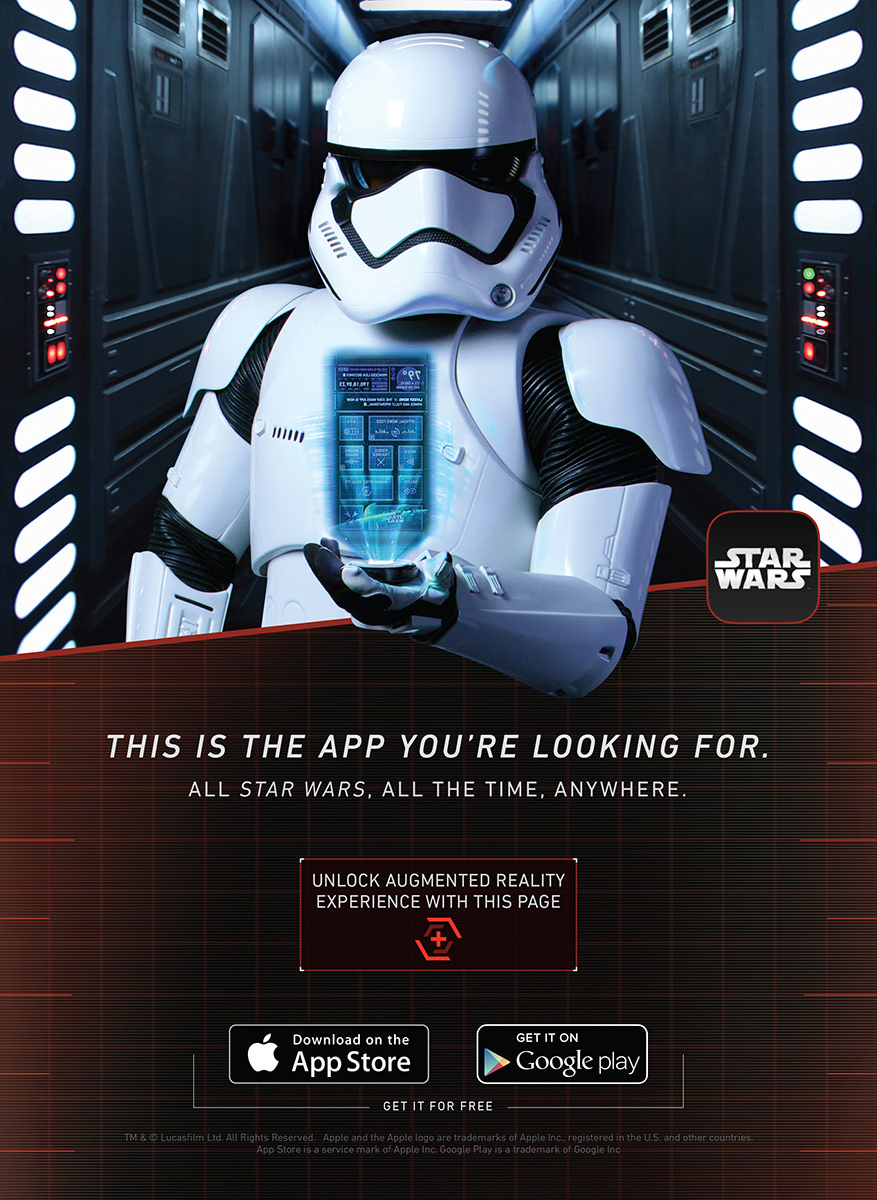 Mike Senna is a local droid builder and close friend of mine. In 2017, we did a photoshoot together to show off his amazing work and the images were published in Orange Coast Magazine's March 2017 issue. You can also see this photograph of Mike Senna and the droids on the new show-
Science and Star Wars
- episode "Helper Droids".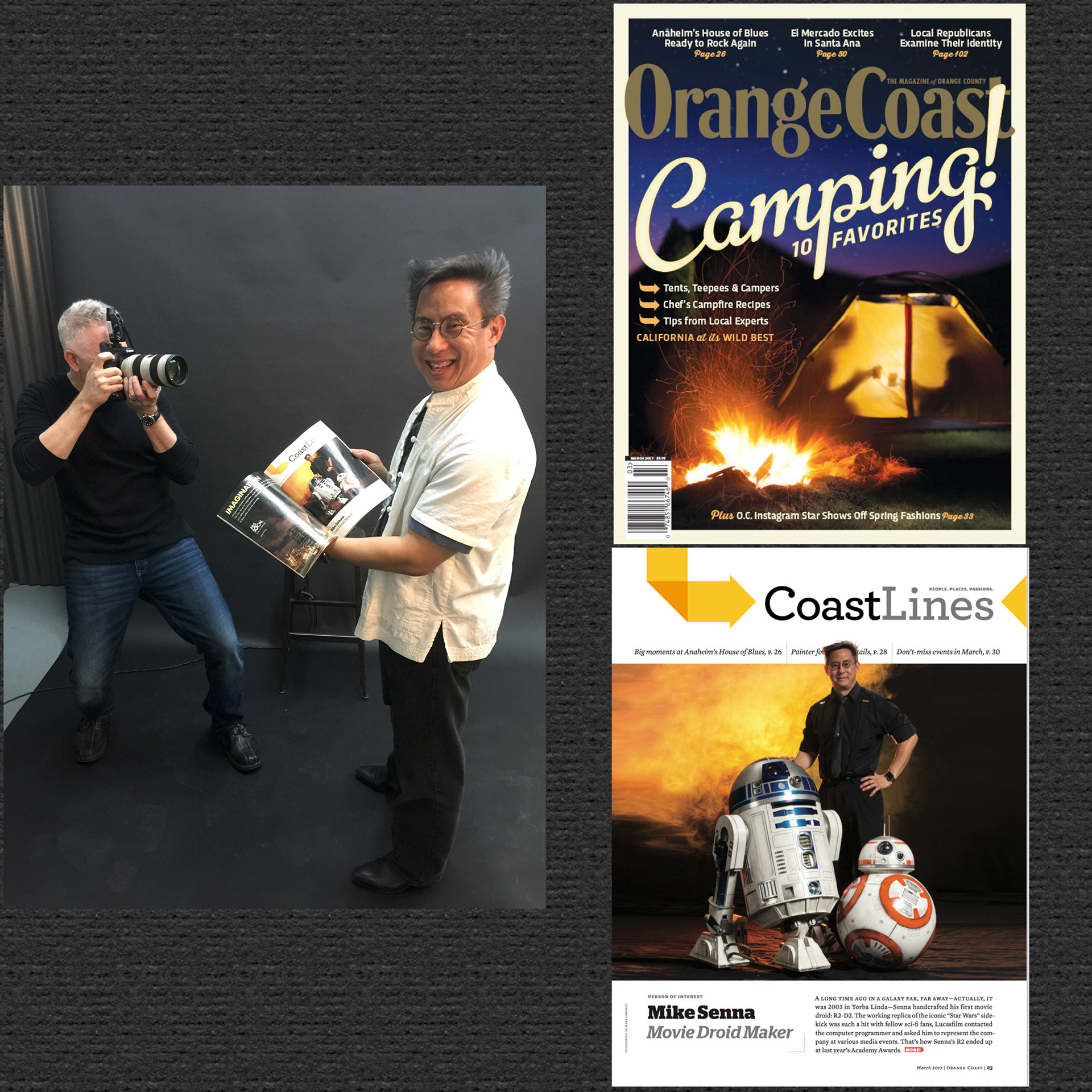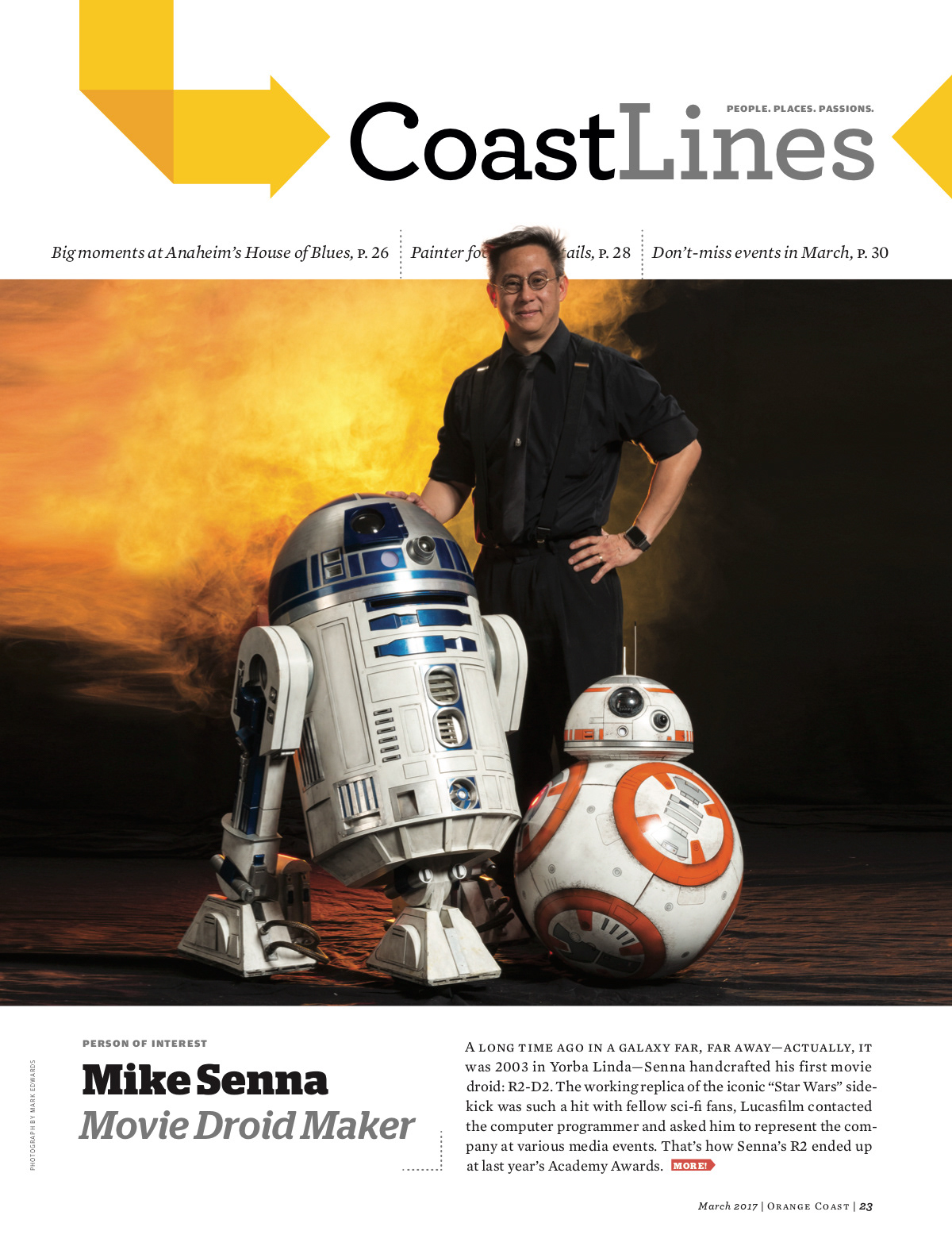 This feature in Cosplay Magazine was truly special for me because I am a member of the 501st Legion as well. I was excited to share photos of my fellow 501st troopers in this five-page spread.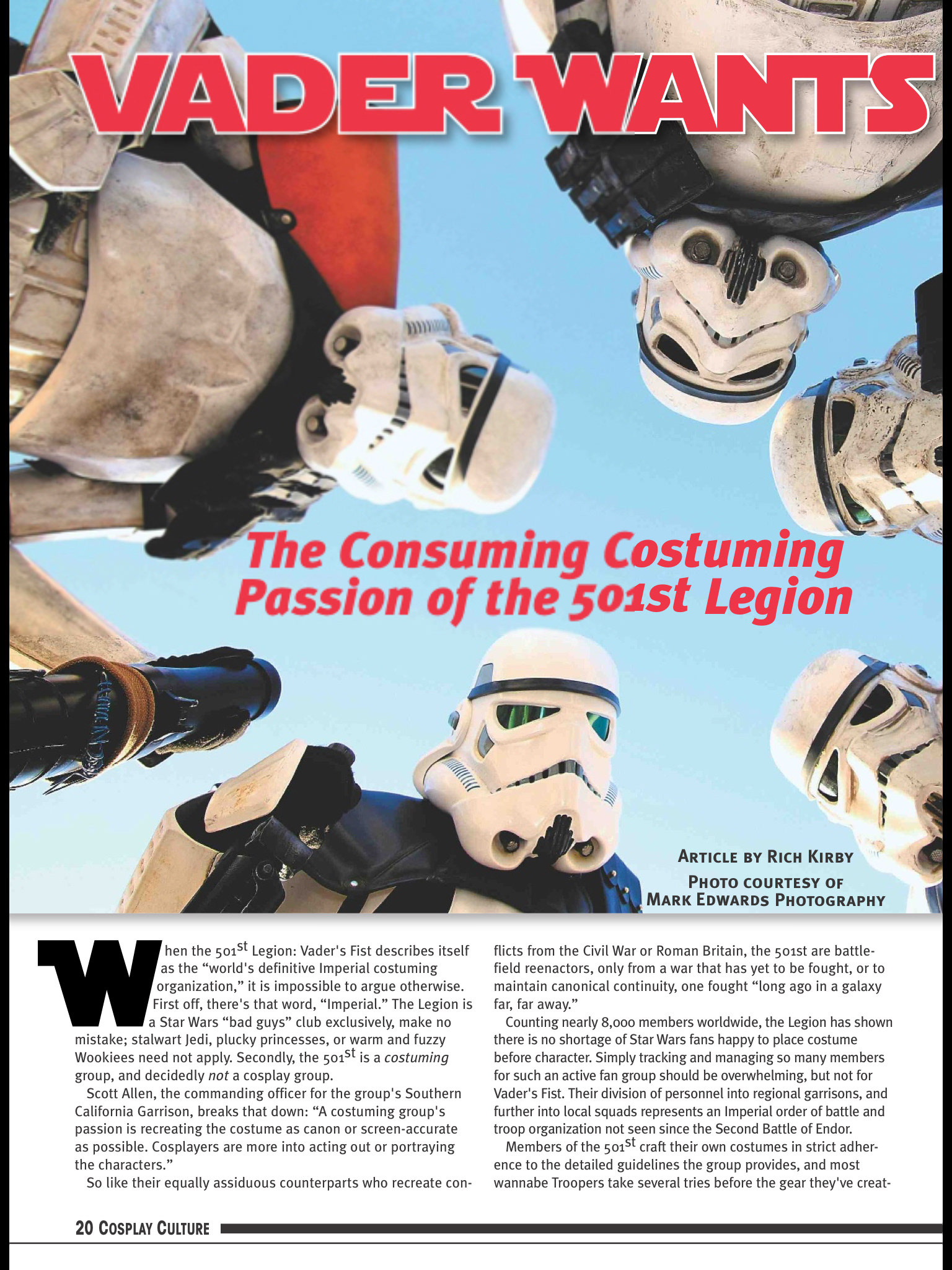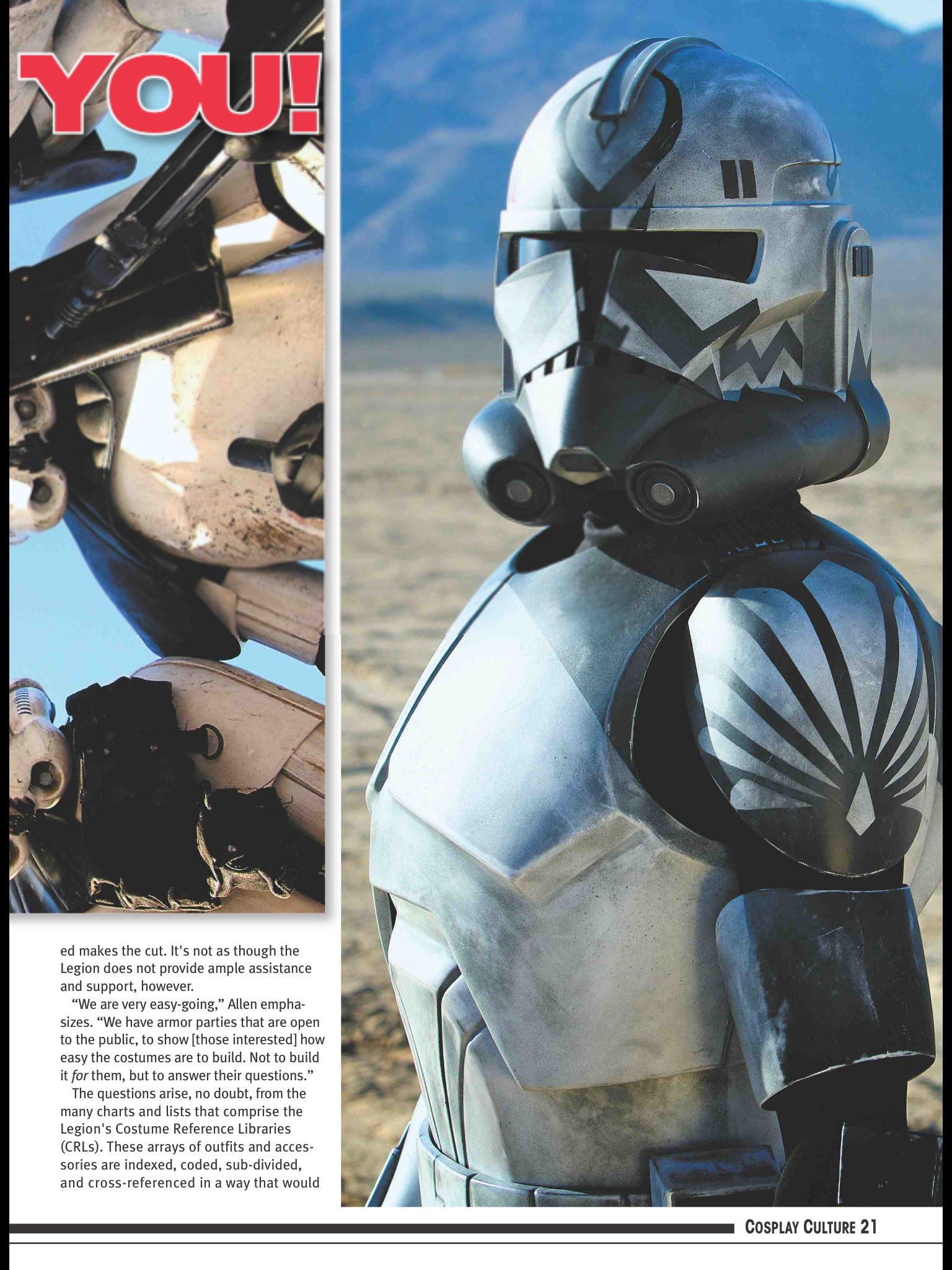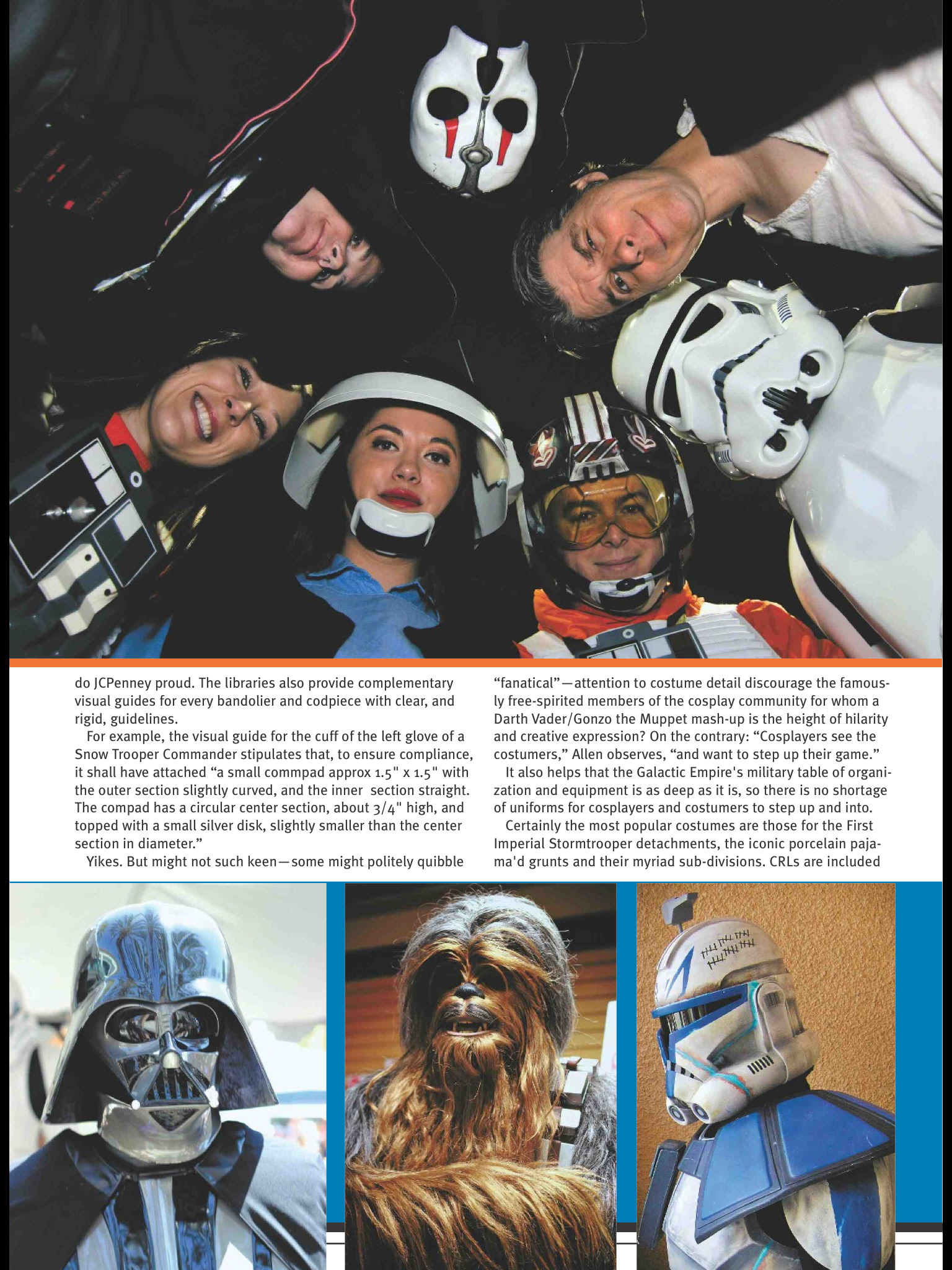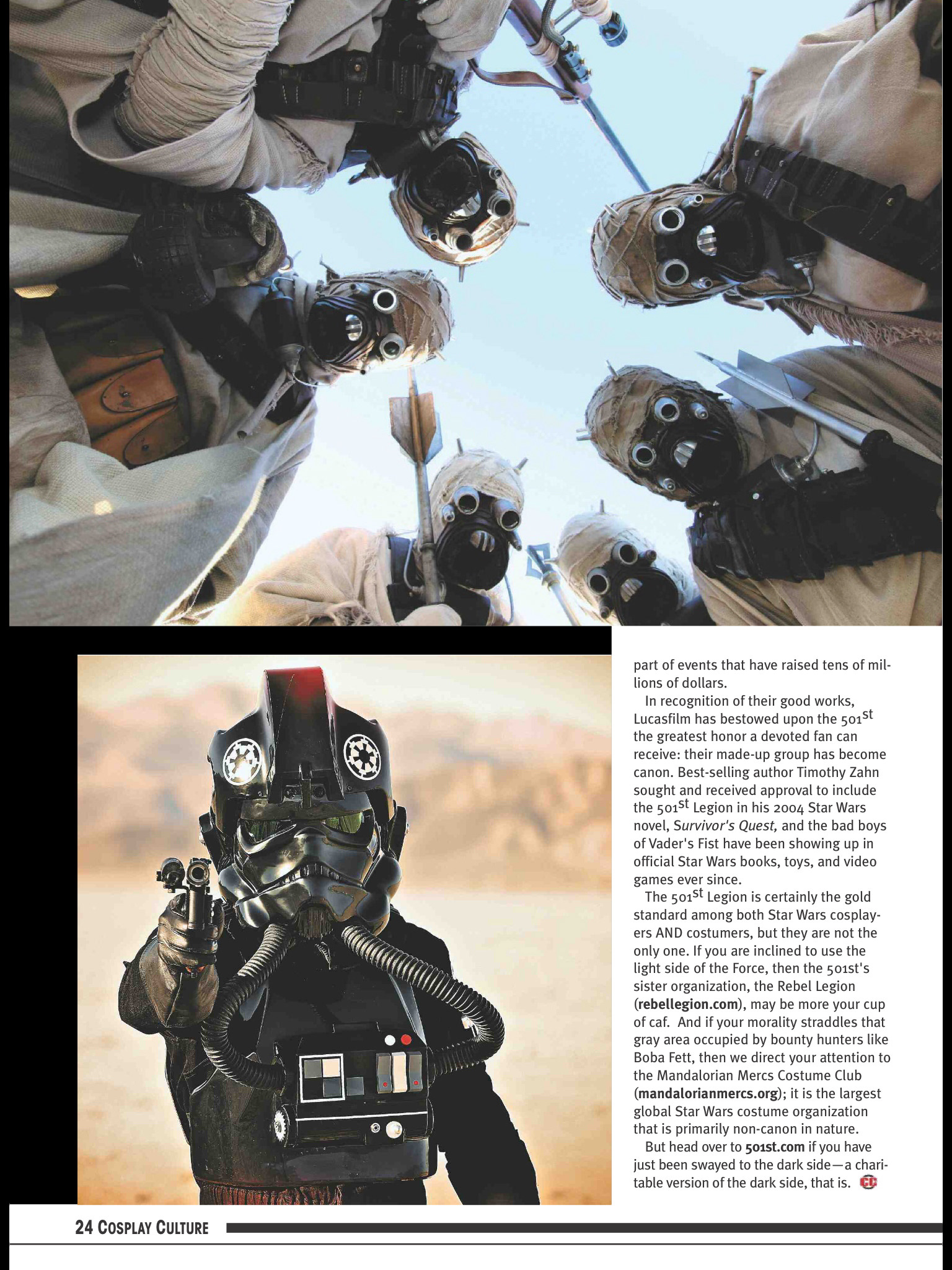 Brutus Magazine, a Japanese publication, featured my photograph of the 501st Legion's southern California garrison at the USC football stadium.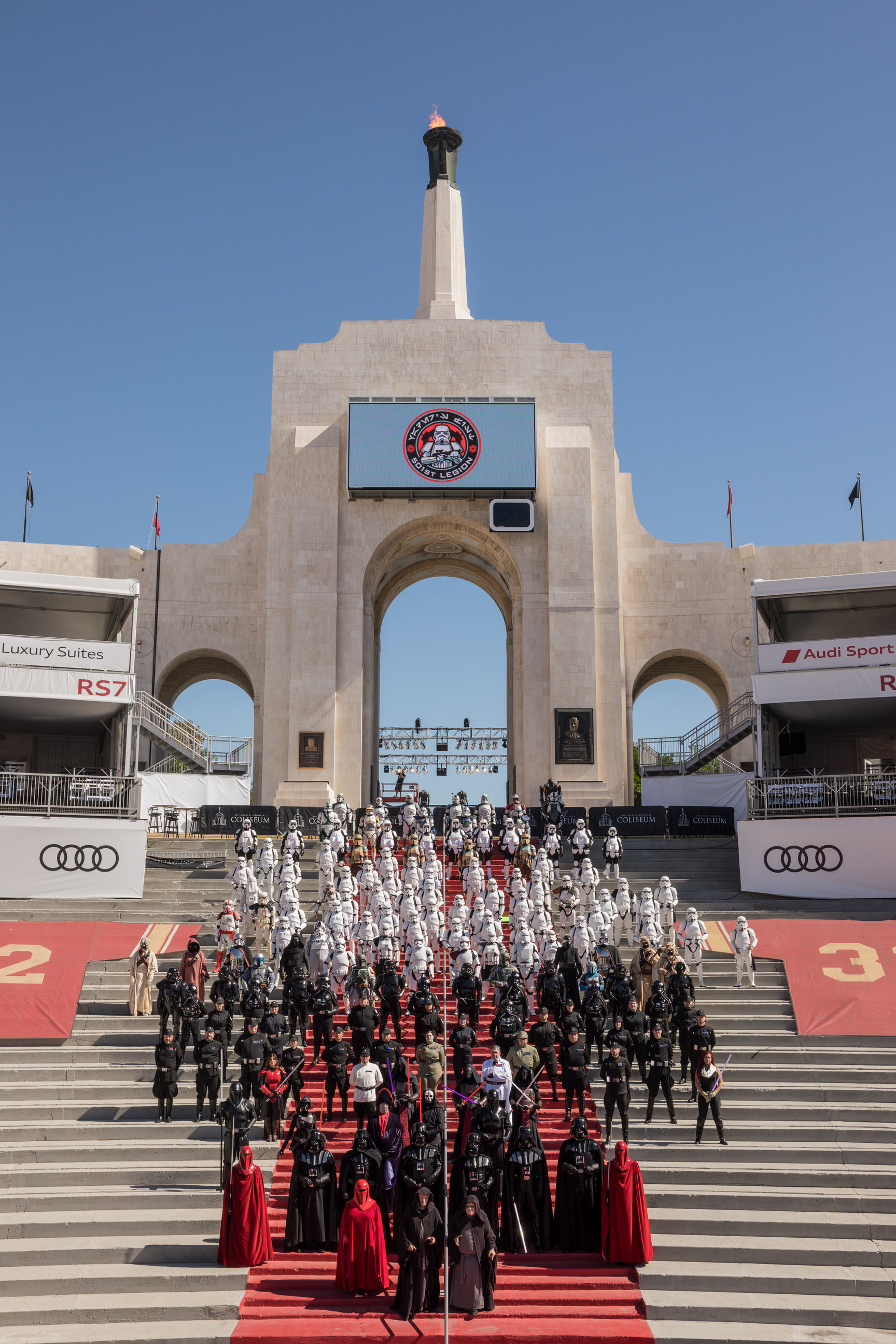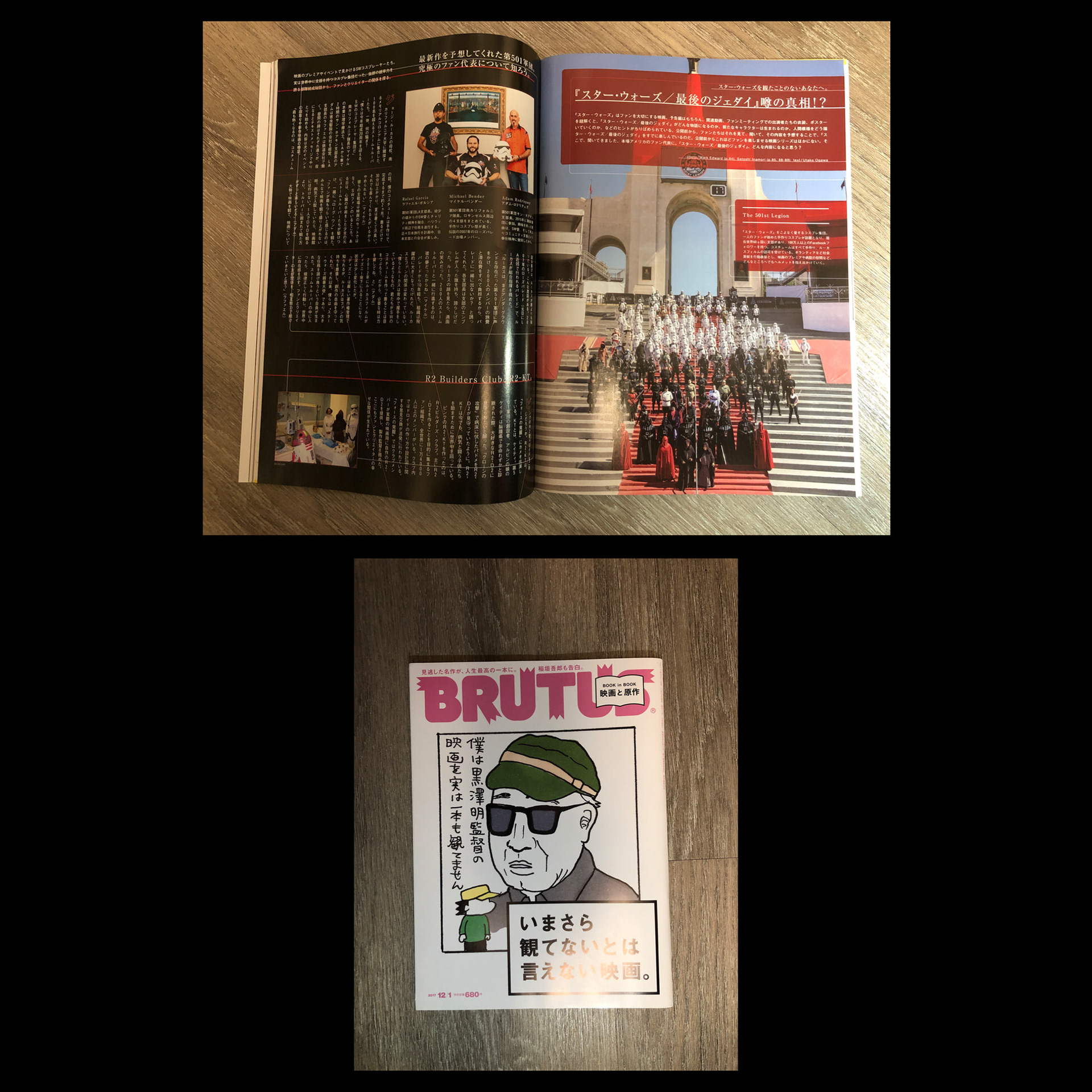 Some of my work was published in the the book
20 Years of Tomb Raider 
as well as featured at the Crystal Community Showcase. The showcase is a monthly art exhibit housed in a high-traffic area of the Square Enix HQ, displaying some of the incredibly creative work from various dedicated fans.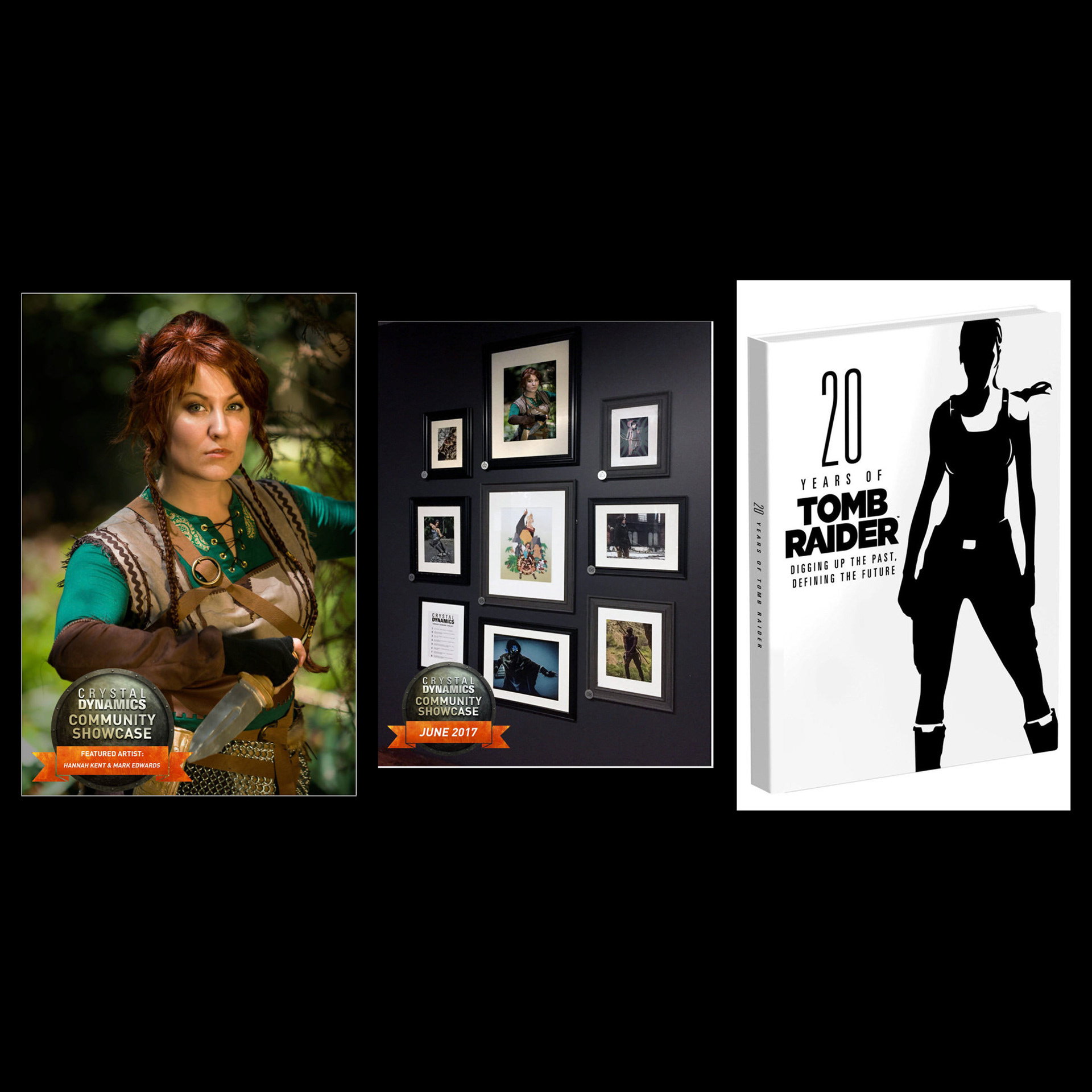 I was honored to have my Xenomorph photos published in the October 2017 issue of Cosplay Realm Magazine!  You can purchase a printed version or digital version at their store.